Testing/​Standards
Oeko-Tex 2010 Test Criteria
Based on a joint resolution adopted by its 14 member institutes, the Oeko-Tex Association has again revised and expanded the applicable test criteria, limits and by-laws of the product certification process as per Oeko-Tex Standard 100 effective 1 January 2010. As of December, the Oeko-Tex certificate contains a notice advising that the "certified articles meet the requirements of Annex XVII of the REACh regulation (including the use of prohibited azo dyes, nickel e

11th January 2010
Innovation in Textiles
| Zurich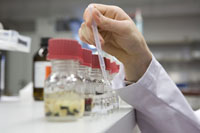 Based on a joint resolution adopted by its 14 member institutes, the Oeko-Tex Association has again revised and expanded the applicable test criteria, limits and by-laws of the product certification process as per Oeko-Tex Standard 100 effective 1 January 2010.
As of December, the Oeko-Tex certificate contains a notice advising that the "certified articles meet the requirements of Annex XVII of the REACh regulation (including the use of prohibited azo dyes, nickel etc.), and also fulfil U.S. specifications regarding the total content of lead in children's products (CPSIA; not applicable to glass materials)".
The following new provisions will go into effect following a three-month transition period:
1.Synthetic fibres, yarns, plastic parts etc. will be tested for polycyclic aromatic hydrocarbon substances (PAH) in all four Oeko-Tex product classes. An overall limit of 10 mg/kg applies to the 16 defined substances, and 1 mg/kg to benzo[a]pyrene.
2.Considering that diisobutylphtalate (DIBP) will likely be added to the list of REACh substances (substances of very high concern), this softener will also be excluded from use as part of the Oeko-Tex certification process (in additional to already tested phthalates).
3.Based on its explicit mention in the EU Directive 2009/425/EC in connection with products such as printed textiles, gloves and textile floor coverings etc., the Oeko-Tex Association has also added dioctyltin (DOT) to the list of prohibited tin-organic substances. A limit of 1.0 mg/kg applies to baby articles (product class I), as well as 2.0 mg/kg for articles of the other Oeko-Tex product classes.
4.The transition provision for total lead content in metallic materials will be extended.
5.For the purpose of supporting and optimising operational quality assurance for the companies which participate in Oeko-Tex on a worldwide basis, the Oeko-Tex
Association will provide its licensees with a quality assurance package starting in April 2010. In line with company audits, as they are already being conducted in some countries, Oeko-Tex auditors will be able to more effectively coordinate existing product ranges together with local firms (with respect to the certification process).
In this context, production methods, auxiliaries, input materials and ingredients as well as future developments will also be included in a proactive manner. Company visits also provide an opportunity to provide individual advice to the respective businesses. In the case of new certifications, company audits will be conducted promptly.
Long-time participant companies in Oeko-Tex will be audited within the next four years and no later than 2013, however, they may also arrange earlier company visits by Oeko-Tex member institute auditors if required. A complete overview of current Oeko-Tex Standard 100 test criteria is available at www.oeko-tex.com/limitvalues .
Detailed information regarding individual test parameters and the Oeko-Tex by-laws are also available at the member institutes (www.oekotex.com/institutes ) of the Oeko-Tex Association.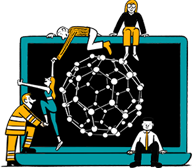 Business intelligence for the fibre, textiles and apparel industries: technologies, innovations, markets, investments, trade policy, sourcing, strategy...
Find out more