Testing/​Standards
Oeko-Tex changes for 2010 now in force
Changes affecting the testing for harmful substances as per the Oeko-Tex Standard 100, which were approved by the Oeko-Tex Association, went into effect on 1 April. In addition to the customary annual adjustments of test criteria and limits, the most important structural change concerns company visits which are now binding for all certificate holders, and which will form an integral part of each Oeko-Tex product certification. In addition, the Oeko-Tex label templa
22nd April 2010
Innovation in Textiles
| Zurich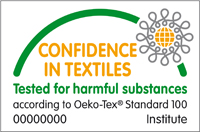 Changes affecting the testing for harmful substances as per the Oeko-Tex Standard 100, which were approved by the Oeko-Tex Association, went into effect on 1 April.
In addition to the customary annual adjustments of test criteria and limits, the most important structural change concerns company visits which are now binding for all certificate holders, and which will form an integral part of each Oeko-Tex product certification.
In addition, the Oeko-Tex label templates were also updated as regards graphics and optimised for printing on hang tags, packaging and other advertising materials; companies holding an Oeko-Tex certificate may still obtain these free of charge from Oeko-Tex member institutes.
Effective immediately, the following new rules regarding laboratory tests will be applied during each certification process:
Effective immediately, synthetic fibres, yarns, plastic parts etc. will be tested for polycyclic aromatic hydrocarbon substances (PAH) in all four Oeko-Tex product classes. The sum of the 16 defined substances may not exceed a limit of 10 mg/kg (and 1 mg/kg for benzo[a]pyrene).
Use of the bleaching agent diiso-butylphthalate (DIBP) is prohibited, in addition to the already regulated phthalates.
Dioctyl tin (DOT) was added to the list of prohibited tin-organic compounds; the limit value for product class I (articles for babies and small children) is 1.0 mg/kg; the limit for product classes II - IV is 2.0 mg/kg.
As part of the revision process for the test criteria, Oeko-Tex officials again focused on including the current ECHA candidate list with SVHC substances (particularly worrisome substances). The use of DIBP has been regulated accordingly. The Oeko-Tex Association will continue to monitor the activities of the ECHA and, following an announcement of new candidate substances, determine the relevance of the substance for the textile and garment industry and determine whether it should be included in the Oeko-Tex criteria catalogue.
With the introduction of binding company visits at certificate holders at three year intervals, Oeko-Tex aims to provide targeted support to all participating companies regarding the implementation of harmful substance specifications in company quality assurance programmes.
More specifically, company visits are designed to e.g. discuss the technical conditions of certification with the applicants and improve them if necessary, to design the selection of product groups as optimally as possible in view of the cost-benefit requirements of the company, or to support companies with regard to the specifications and options for using the Oeko-Tex label for advertising purposes.
With respect to new certifications, company visits will be conducted shortly before or after the certificate is issued. Longstanding Oeko-Tex license holders will receive visits from experts of the Oeko-Tex member institutes by 2013 at the latest.
Companies which have been certified as environmentally-friendly production locations according to Oeko-Tex Standard 1000 have been excluded from this new regulation as they are already subject to compliance audits.
Effective immediately, certificate holders will have access to modernised Oeko-Tex label templates that can be used for product identification and other sales and marketing activities. They have been revised and simplified in such a way that smaller images of the quality mark can be printed without a loss of quality.
The required label templates are still available from the Oeko-Tex Certification Centre and member institutes free of charge. Of course, the Oeko-Tex labels which have been in use until now will retain their validity; however, the Oeko-Tex Association recommends that its license holders only use the new label templates for new hang tags, packaging, catalogues etc.
The new Oeko-Tex Standard 100 label can be used for printing very small images on hang tags, packaging or other advertising material, thus ensuring very good legibility.
The graphics aspects of the Oeko-Tex certification paper have also been modernised. This will in no way affect the functionality of the certificate as a legally binding proof of a successful test for harmful substances as per the Oeko-Tex Standard 100.
For the purpose of intensifying company contacts and the targeted optimisation of company quality assurance in connection with the Oeko-Tex testing for harmful substances, the Oeko-Tex Association will be conducting binding company visits for all certificate holders, effective immediately.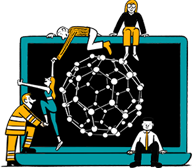 Business intelligence for the fibre, textiles and apparel industries: technologies, innovations, markets, investments, trade policy, sourcing, strategy...
Find out more