Testing/​Standards
Oeko-Tex says farewell to Secretary General Raimar Freitag
After more than 17 successful years at the helm of the International Oeko-Tex Association, Raimar Freitag has transferred his responsibilities as Oeko-Tex Secretary General to his long-time colleague Dr. Jean-Pierre Haug, COO of the Swiss textile testing institute TESTEX, effective  1 July 2010. At the same time, he will continue to offer his experience, extensive knowledge and contacts in the industry to the association as an advisor for strategic issues, internationa

14th July 2010
Innovation in Textiles
| Zurich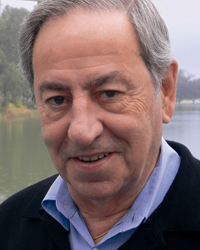 After more than 17 successful years at the helm of the International Oeko-Tex Association, Raimar Freitag has transferred his responsibilities as Oeko-Tex Secretary General to his long-time colleague Dr. Jean-Pierre Haug, COO of the Swiss textile testing institute TESTEX, effective 1 July 2010.
At the same time, he will continue to offer his experience, extensive knowledge and contacts in the industry to the association as an advisor for strategic issues, international events and project related activities.
Raimar Freitag assumed the duties of Secretary General for the Oeko-Tex Association in 1993, one year after the creation of Oeko-Tex Standard 100.
Based on his conviction that in view of the international structure of the textile and clothing industry, which was organised along work lines, there was a requirement for a globally uniform standard with verifiable and textile-relevant criteria, he consistently focused on the global positioning and availability of the Oeko-Tex testing and certification system from the beginning – and played a key role in the impressive success of this system with his vision and resolve.
Today, Oeko-Tex Standard 100 is the world's most widespread and well-known label for textiles that have been tested for harmful substances, and in the 18 years since its existence, has always served as a trendsetter for numerous other statutory and operational specifications for harmful substances.
The most recent successful event and highlight to date with respect to Oeko-Tex certifications occurred in November of 2009, when for the first time 10,000 certificates were issued in the period of one year. Overall, the 14 Oeko-Tex member institutes have issued more than 90,000 certificates for products of all processing stages since the introduction of the standard. More than 9,500 companies worldwide in approximately 90 countries continuously participate in the Oeko-Tex system.
Converted to the annual production of these companies, this results in millions of human-ecologically optimised and sound textile products, which offer real added value to end-users.
Raimar Freitag's contribution to the current status of Oeko-Tex Standard 100 comprises a number of different aspects. Ahead of it all has been his tireless commitment to making the Oeko-Tex standard known around the world – by establishing strategic contacts and cooperations, in line with numerous travels for presentation purposes, and events for industry, trade, associations, university institutions or media representatives, and through technical publications in all significant media of this industry.
The international expansion of the Oeko-Tex contact network, in order to provide optimum onsite support and advice to textile and clothing companies as part of the certification process, forms another important building block in the successful history of Oeko-Tex.
This was done partly through the accession of additional member institutes, in the selection of which Raimar Freitag played a leading role from the beginning. And also through the establishment of contact offices in all significant regions of global textile production – but particularly in Asia, where there is the greatest demand for independent testing for harmful substances in view of the high export share attributed to these products.
Here, the Swiss textile testing institute TESTEX, which under the direction of Raimar Freitag and despite initial difficulties established contact agencies in Hong Kong, China, South Korea, Taiwan, Malaysia and Indonesia starting in 1995, was a pioneering influence.
Today, 55% of all Oeko-Tex Standard 100 certificates are issued to companies in Asia. On an international level, the Oeko-Tex Association with its 14 member institutes and 42 contact offices is represented in 51 countries, 20 of which are found in Europe, 21 in Asia, 10 in North and South America, 4 in Africa and recently also an office in Australia.
Besides Oeko-Tex Standard 100, Raimar Freitag was also a driving force behind the idea and development of Oeko-Tex Standard 1000 – a certification system for environmentally-friendly production sites along the textile value chain, as a supplement to the product-based Oeko-Tex Standard 100.
With these two certification modules, the Oeko-Tex Association already created the basis for an ecological total assessment of textile products in the form of the Oeko-TexStandard 100plus label in 1995, which is becoming an increasingly timely product given the current interest in sustainability.
Raimar Freitag was born on 10 January 1937, and lives in Zurich with his wife Anne- Louise. In his free time, he likes to listen to music and paint. His interest in travelling and learning about other cultures has formed the personal basis for his long-standing and successful work as Oeko-Tex Secretary General.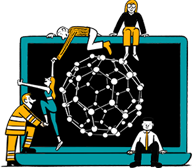 Business intelligence for the fibre, textiles and apparel industries: technologies, innovations, markets, investments, trade policy, sourcing, strategy...
Find out more