18th January 2019, San Francisco, CA
Ornot introduces new jacket with Polartec NeoShell
Ornot, the cycling apparel company devoted to minimal design, domestic manufacturing, and having a good time on the bike, has become the first to market with a new knit Polartec NeoShell fabric technology providing the light, stretchy, breathable comfort of a waterproof fabric. It's a jacket for the rain, Ornot.
"Our new Magic Shell Jacket is constructed using the most breathable waterproof fabric ever made. This new lightweight knit version of Polartec NeoShell also happens to stretch and feel like no other waterproof fabric we've ever seen. It's magic and we're really excited to share it," the company reports.
Polartec Neoshell features a proprietary, patented construction process creating a new hydrophobiac, microporous membrane with a tightly controlled range of pore sizes. It has the durability and stretch of a polyurethane film plus the breathability of a microporous structure.
This unique construction allows for positive air exchange to drive moisture vapor release while remaining completely waterproof. It does all of this at a fraction of the weight of current membrane technologies, so a garment made of Neoshell is lighter, softer, and more supple.
"We set out to make a really good cycling jacket. Not necessarily a rain jacket, but one that would perform all day, in a wide variety of temperatures. It had to be light, breathable, stretchy, wind blocking, water resistant and couldn't flap in the wind," the company explains.
"We were 95% set on a softshell fabric until our friends at Polartec introduced this new iteration of their popular NeoShell breathable waterproof. The knit face and backer enable the stretchiest, most breathable waterproof fabric we have ever experienced. It was so breathable and soft that we questioned if we had the correct material (we did). The rest is history."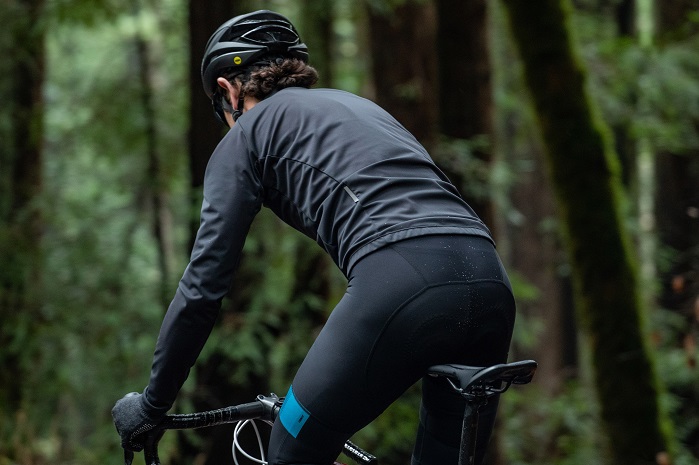 All Ornot gear is designed in San Francisco and manufactured throughout the USA. The company works closely with our factories to ensure a quality product and a responsible manufacturing process. "Domestic production is important to us, and sometimes that means it costs more – but we think it's the right thing to do," the company adds.
This article is also appears in...