23rd March 2017, Mönchengladbach
Truetzschler introduces new Toyota-Truetzschler comber machine
Truetzschler, a leading textile machinery manufacturer, specialising in machines, installations and accessories for spinning preparation, the nonwovens and man-made fibre industry, has developed a new Toyota-Truetzschler Comber TCO 12 for quality management on comber like sliver levelling and sliver quality monitoring.
The machine is the only comber with integrated levelling system, made possible by the multi drive concept. The combed slivers are permanently monitored and the main draft in the drafting system is accordingly adapted. Thus, sliver count deviations due to differences in lap weight do not stand a chance, the company reports.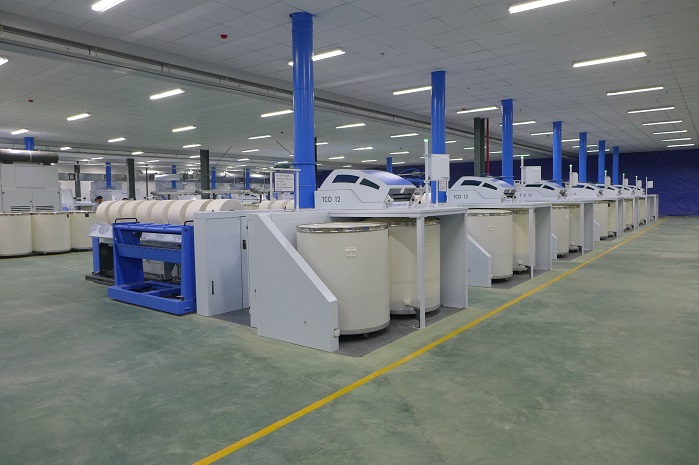 The quality sensor of the levelling system supplies the signal for permanent quality monitoring of sliver evenness. The results are displayed in form of graphs and spectrograms on the large touch screen.
Automatic piecing optimisation
"Correct setting of the piecing is a tedious process and requires a lot of time, know-how and laboratory capacity," the manufacturer explains. "On the Toyota-Truetzschler Comber TCO 12 all it takes is the push of a button."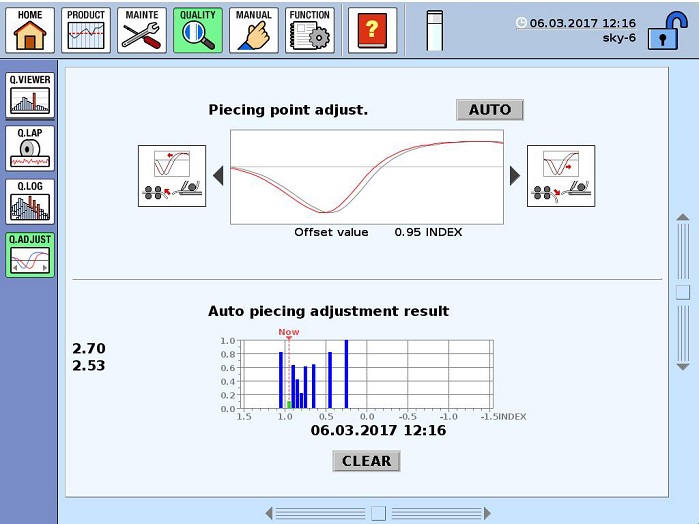 The machine automatically checks the area around the set value and evaluates the sliver quality. After just a few minutes the machine determines at which setting the optimal sliver evenness and a clean spectrogram is achieved.
T-DATA
It is also possible to transmit all quality data of the TCO 12 to the higher-level data monitoring and management system T-DATA, also available for long-term analyses.
The new T-DATA provides management with solid data for the daily routine in spinning. Since the system is web-based, the data are available anytime and anywhere, the company reports, providing new opportunities for efficient analysis of the production process.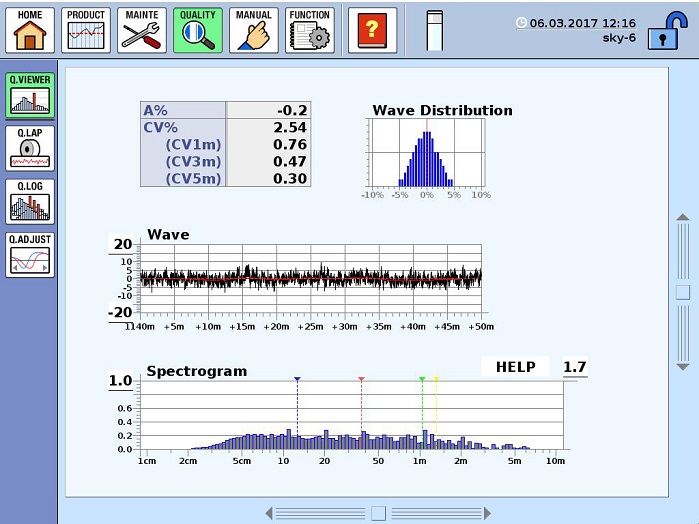 T-DATA has been developed to provide transparency and optimisation of the spinning preparation, and can be easily and intuitively individualised, precisely tailored to the requirements of the user. The system allows easy data transfer to higher-ranking customer systems, the manufacturer reports.
Trützschler
With about 3000 employees, Trützschler is one of the leading textile machinery manufacturers. Trützschler specialises in machines, installations and accessories for spinning preparation, the nonwovens and man-made fibre industry.
The headquarters is located in Mönchengladbach, Germany. The subsidiaries Trützschler Nonwovens and Man-Made Fiber GmbH with two production sites, and Trützschler Card Clothing GmbH, are also located in Germany. The group also has sites in India, China, Brazil, USA and Switzerland, as well as a number of service centres.
This article is also appears in...