Opinion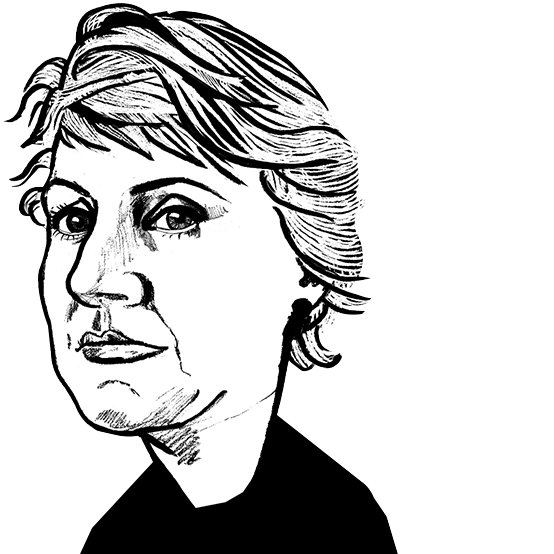 WEAR2017 brings together issues of environment and labour
Marie O'Mahony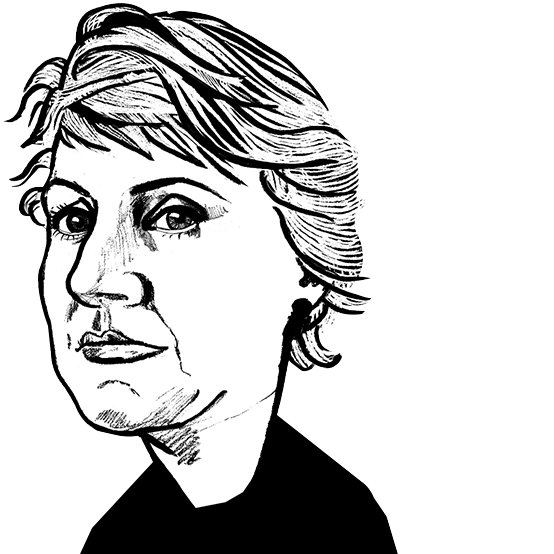 Toronto hosted WEAR2017 on November 13-14, organised by Fashion Takes Action and the indomitable Kelly Drennan, Marie O'Mahony reports.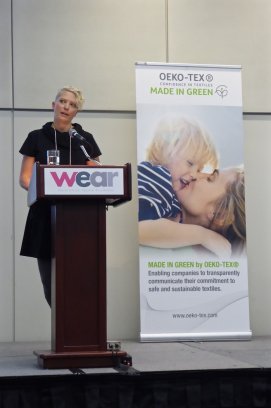 17th November 2017
Marie O'Mahony
| Toronto
Toronto hosted WEAR2017 on November 13-14, organised by Fashion Takes Action and the indomitable Kelly Drennan. WEAR (not to be confused with the US wearable technology conference of the same name) is an acronym for World Ethical Apparel Roundtable and it takes ethics in the apparel context to refer both to human and environmental issues.
The event is in its fourth year and attracts a very international audience that includes big brands, NGOs, standards bodies, retail textile and apparel manufacturers. This year's speaker list reads like a 'who's who' of the sector with luminaries that included Alex Penades (Jeanologia), Clay E. Hickson (WRAP), Stacy Flynn (Evrnu) and Daren Abney (Better Cotton Initiative).
The two-day event held at the Metro Toronto Convention Centre was divided into four key themes with keynotes, panel discussions and workshops attached to each. Day 1 began with a morning session devoted to Textiles. The opening keynote was given by Ellen Karp, founder of Anerca International Inc, who spoke on The Global Consumer and Sustainable Textiles, her recent report for Oeko-Tex. She began by offering the rationale behind the report: "the reason it is groundbreaking is that while much has been done on the market, so little has been done from the consumer perspective."
Some of the big takeaways from the report findings were the need for accountability and transparency. 25% of people buying eco-friendly products check that the claims made by manufacturers are true. From an apparel perspective this includes looking at the fibre content, the brand's sustainability practise, the presence of a recognised eco label. While interest in the purchase of certified textiles lags behind that of the food industry, Karp found that "the gap between interest in certification of food versus textiles is only 20%, another indicator of changing attitudes towards textiles."
The topic of Waste and the Circular Economy began with a keynote presentation from Stacy Flynn, CEO and Co-founder of Evrnu. Her talk titled From Sustainable to Regenerative: The Future of Apparel focused on her own journey in creating a fibre from post-consumer textile waste. Flynn described her epiphanic moment in China getting out of a car with a colleague to meet a textile supplier for the company she then worked for and realising that the pollution was so bad she could not see her co-worker.
Evrnu take solid textile waste and convert it to a liquid, then reproduce it as a new fibre using 98% less water than a traditional cotton fibre as well as achieving a 90% reduction in CO2 emissions when compared with conventional polyester production. The company has five solvents they use in the recycling process all under patent protection. As a Start-up, Evrnu first came to public attention with their collaboration with Levi Strauss & Co in 2016, producing the first pair of jeans made using recycled cotton t-shirts. A year and a half on they are now in discussions with large producers to provide licensing and training in the process.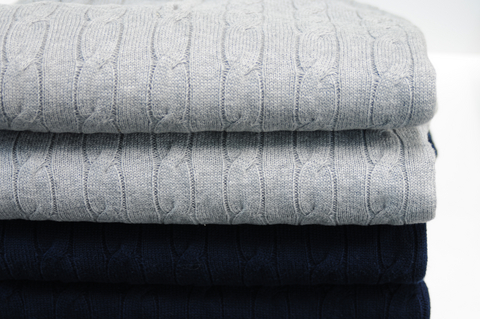 The second day was given to two themes, Labour and Water beginning with a presentation from Ashoka and C&A Foundation on the Fabric of Change. Ashoka has been supporting social entrepreneurs for over 35 years, and began its cooperation with the C&A Foundation two years ago to select a new era of fellows. The Fabric of Change program has been set up as a global initiative to support innovators for a fair and sustainable apparel industry.
The focus is on social entrepreneurs, scaling up good initiatives, and bringing an emphasis to focus on women as the foundation's research shows that of the 60 million workers employed in the industry, 75% are women. Fellows scaling impact include Chirag Tekchandaney of BOHECO based in India and seeking to bring science and hand-crafting industries together to develop the economic and environmental value of hemp as an alternative to cotton. New York based Rebecca van Bergen of NEST spoke of their aim to build a new model and process around ethical compliance for producers and workers in the informal economy. She was joined in one of the workshops by Anita Ahuja of Conserve India, who spoke poignantly and eloquently of the reality of well-meaning regulation and auditing for workers.
"Factory owners and auditors have learned to outsmart external auditors" according to Ahuja, who likens the auditing process in factories to a film set. Factories employ the services of professional agencies who literally ship in 'workers' for the day of the audit to create a tableau that bears little resemblance to reality. A small fraction of the actual workforce have employment contracts and those that do are compliant, anxious not to lose their job security. If an external auditor picks random workers to interview privately, the people that show up in the interview room are usually not those selected – shirts are swapped to confuse the often jetlagged auditor. WRAP's Clay Hickson was one of a number of delegates that stressed the need for social compliance to go beyond the 'comply of die' model: "most progressive approaches realise that auditing alone is not enough… there needs to be more of a collaborative environment between stakeholders."
The RiverBlue documentary was screened as a prelude to discussion around Water. The documentary follows international water conservationist Mark Angelo around the world to examine the impact of the fashion industry on water. As Orsolo de Castro puts it "the consumer did not wake up one morning deciding I want to buy 5,000 jeans for a fraction of the price. We were literally introduced to this concept by the fashion industry."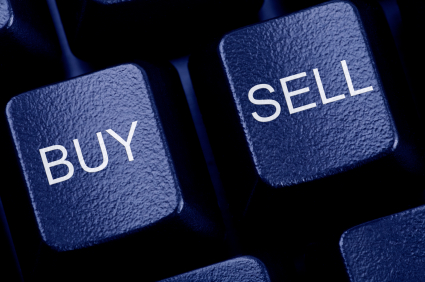 Two speakers from companies shown in the documentary at WEAR2017 alongside Director and producer Roger Williams were Jeanologia's Alex Penandes and ItalDenim's Luigi Caccia. Both companies offer environmentally friendly alternatives in the production of denim jeans. Spain's Jeanologia use laser, ozone and air to eliminate the need for water. The company's attitude is imply that in offering the consumer two similar pairs of jeans in terms of style and price point, one is damaging the planet and the other not, there is no excuse for not choosing the sustainable product. However, Penandes also acknowledges that it takes time to implement change and that even where individuals within a brand are enthusiastic "it takes a lot of time and talking to make changes in companies, a lot takes place under the radar."
Luigi Caccia is President of ItalDenim, a company launched in 1974 and in the last decade recognised the need for his company to change and reinvent itself along a more sustainable direction utilising a food industry byproduct, chitosan (derived from the shell of the shrimp) as an alternative to polyvinyl alcohol (PVA) in the dye process of the fiber. Following a licensing agreement with Canepa, the company has industrialised the process. With an investment of over €2.5million, the cogeneration plant uses clean energy, making ItalDenim self-sufficient using thermic power and achieving substantial reduction on CO2 missions.
The value of the annual WEAR conference in Toronto is in bringing together the issues of environment and labour under one 'ethical' umbrella. This brings a diversity to the range of speakers and delegates leading to a debate that is challenging rather than congratulatory. Its importance is recognised by those that attended from all over the world, though with the noticeable absence of Canadian brands.
Marie O'Mahony
Marie O'Mahony writes and consults for the textile and apparel industry. She is the author of several books on advanced and smart textiles published by Thames and Hudson.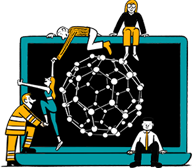 Business intelligence for the fibre, textiles and apparel industries: technologies, innovations, markets, investments, trade policy, sourcing, strategy...
Find out more