The global sporting goods market—including sports apparel, athletic footwear, and sports equipment—is on track to reach sales of $ 303 billion US by 2015 (according to a report by Global Industry Analysts), with a growth curve outperforming that of total retail in both the UK and the US; and is expanding even more rapidly in the newly-affluent, youth-driven markets of emerging economies. While brand, heritage and style trends contribute to the sales of athletic apparel and equipment, the sporting goods market also relies heavily upon technology as a marketing tool.
Kit that delivers improved comfort, performance, or protection is not only vital to the elite athlete, but ultimately drives sales at the retail level. But with technologies that promise benefits from wicking to cooling to improved circulation and muscle recovery, how are sports brands backing up their claims?
The research, development, and testing of sports technologies has become a critical part of the business, requiring an understanding of the anatomy and biomechanics of the human body as well as knowledge of textiles, chemicals and materials. Progressive Sports Technologies Ltd., a consultancy based in the Sports Technology Institute at Loughborough University, have emerged as leaders in the field.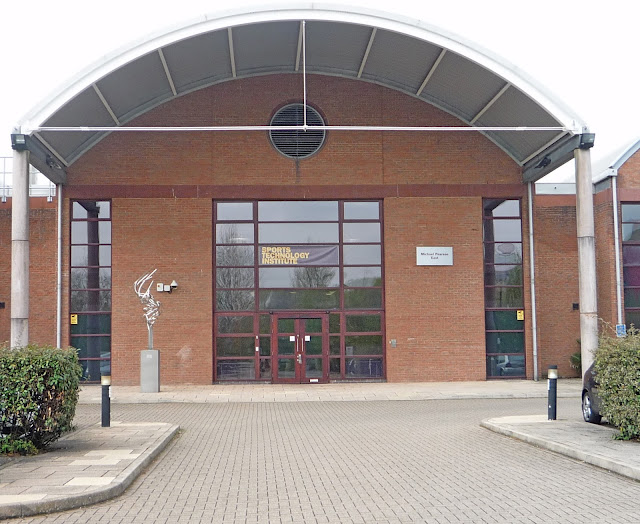 Spun off from the university as a private company in 2001 by founding directors Mike Caine and Ross Weir, Progressive provide a wide range of services for research, development, and product design for clients such as Nike, Reebok, Canterbury, Mizuno, Umbro, Speedo, Li-Ning, and many more.
Progressive pay for use of the university's state-of-the-art facilities, and the company's association with Loughborough University's Sports Technology Institute and world-leading research group provides select graduates an opportunity to gain work experience in the field of sports technology. After a year or two many go on to good positions with high-profile brands.
Measurable athletic performance attributes
Progressive's emphasis is on testing and measuring a technology's effect on the athlete, using climate chambers, infrared thermal imaging, reflective infrared photography, and other unique test methods.
"We're interested in measurable athletic performance attributes," explains innovation director Ross Weir. "Claims are often based on a lab specimen, but how does a technology work on the human body in the athletic environment?"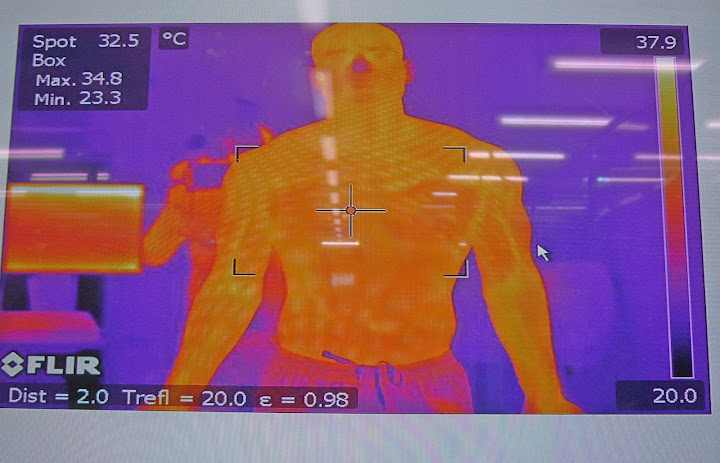 Progressive were originally formed to license concepts developed internally, but found that licensing deals can take several years to come to fruition, and royalties may be a long time coming. The recently-launched Reebok DECK, a reconfigurable fitness platform that can also be used for STEP exercise, was conceived by Ross Weir and taken from initial concept through concept development, CAD design, prototyping, costing, and final production-ready tooling by the team.
Product design and development
While the company continues to develop new concepts for licensing, the past few years have seen the market bringing projects to Progressive for product design, development and testing, particularly for apparel. "The industry is being driven by apparel; most companies are quite competent with hard goods," Weir believes.
Progressive approach each project from a research and development point of view—which can sometimes be at odds with the client's marketing department. "Our first question is: what do you want this for?" Weir explains. Sometimes the test result is not what the marketing department wants to hear. "If something doesn't work, we're very clear about it; but we can learn something along the way," he says. "You can't market bad science."
Currently Progressive are busy with a number of projects involving compression apparel and sports bras. "Compression has exploded at the moment, and everyone is looking for a share of the market," Weir says.
But measuring the level of compression and its effect on the body is a challenge, as the force of compression changes based on circumference and shape. Testing sports bras involves not only 3D motion capture of the body's biomechanics on the treadmill, measuring breast compression and movement; but includes analysis of straps, bands, clips and closures as well.
Other projects involve the dynamic validation of sports apparel and equipment through specially developed tests and equipment. Using thermal cameras, wireless skin thermistors, thermal perception scales and exercise protocols, Progressive provide analysis for projects such as Speedo's triathlon suit, Canterbury base layer and World Cup jerseys, and Umbro England World Cup jerseys.
The FANUC robot has been used to emulate the human running motion to test footwear design, while the GOM Aramis software uses stereoscopic high speed cameras to measure the effects of surface strain on athletes' skin, apparel, footwear and equipment.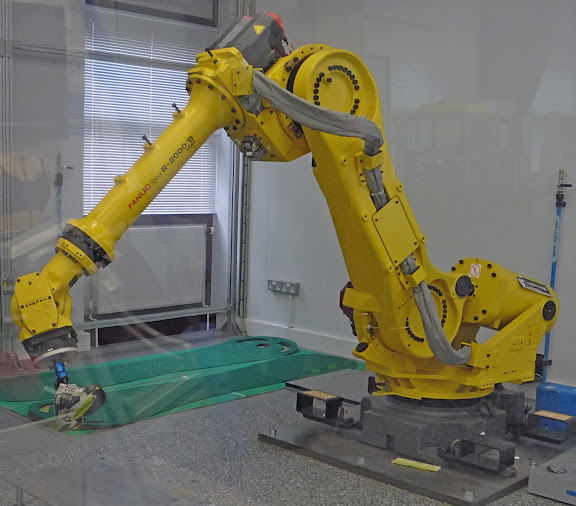 Using an in-house designed garment ripper, Nike and Progressive worked together to develop a series of textile tests to determine a baseline strength threshold for rugby shirts. Piezo-electric cells were used to test the 2Thumb Grip, an innovative golf product that changes body motion and hand position during putting. Repetitive impact testing on sports surfaces is helping to inform the product development of footwear, balls, and protective equipment.
Beyond testing
Beyond testing, Progressive work with various brands to develop new concepts and products for team sports and elite athletes. In conjunction with UK Sport, Progressive assisted in the delivery of the bob-skeleton helmet worn by gold medal winner Amy Williams at the 2010 winter Olympics; and the company also consult with the British Rowing and British Cycling organizations on equipment development and adaptation.
The company is also developing new methods of using "rapid manufacturing" or "additive manufacturing" to create bespoke sports equipment. Rugby shirts featuring a grid pattern that helps to grip the ball as it is held against the body were developed with Canterbury; the grid was screen-printed with several passes of thixotropic ink. The grip concept has now become standard for rugby shirts.
"For most people sports technology may not be critical; where we can make a difference is with the elite and performance-driven athletes," Weir admits. "But when an innovation makes a massive difference, the sports bodies and the industry takes notice." While technology often starts with textiles, Progressive's approach is to connect the technology with the athlete and the game, looking at the body as a part of the product. It's a holistic approach to genuine innovation that may change the way sports technologies are marketed.