The world of textile coating and laminating (C&L) is changing – in a big way. That was evident at the International Conference on Textile Coating and Laminating (TCL2014) held recently in Cannes, France. Over 100 delegates joined the twenty-one International speakers, from nine countries and a variety of disciplines, focused on industry changes and challenges. New technology and techniques discussed taking the industry from a wet textile finishing based process, to dry, energy efficient systems.
China and PU
The keynote, Thomas Michaelis, Head of Coating, Europe/Middle East/and Africa for Bayer Material Science (China), a major producer of polyurethane polymers and other components, explained that due to substantial industry shifts to the far east, Bayer had moved their headquarters for R&D, plus a sizeable pilot plant for customer use, from Germany to Shanghai, China.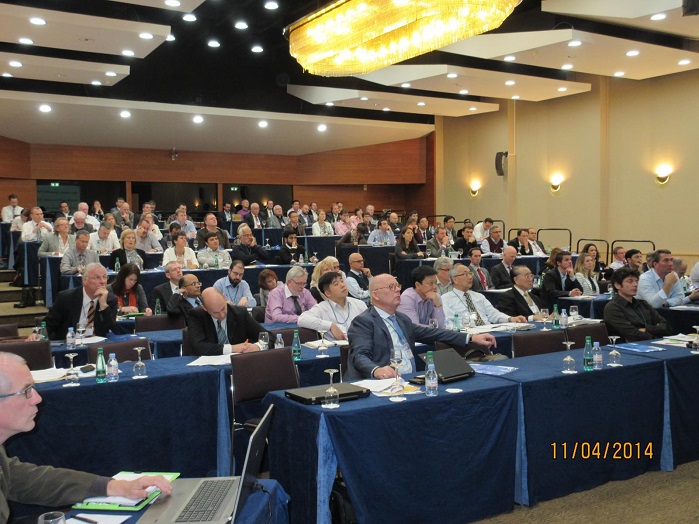 China is now the dominant player, says Bayer, utilizing 90% of polyurethane (PU) used in textile coating. In the overall global textiles market, production through consumption, China is said to account for 65% of production while utilizing 25% of goods internally. The USA/NAFTA area, by contrast, long the industry leader, now produces less than 1% of PU coated fabric but uses some 30%. Michaelis said "a strong demand for improvement in sustainability for the global apparel and footwear industry is creating a strong need for things to happen."
Over 75% of PU usage in textile coating is in fashion, sports, footwear markets. Innovation and new business models are enabling the C&L industry to reinvent itself to better serve the needs of customers. Recognizing concerns for sustainability and environmental issues, Bayer revised their focus on the supply chain.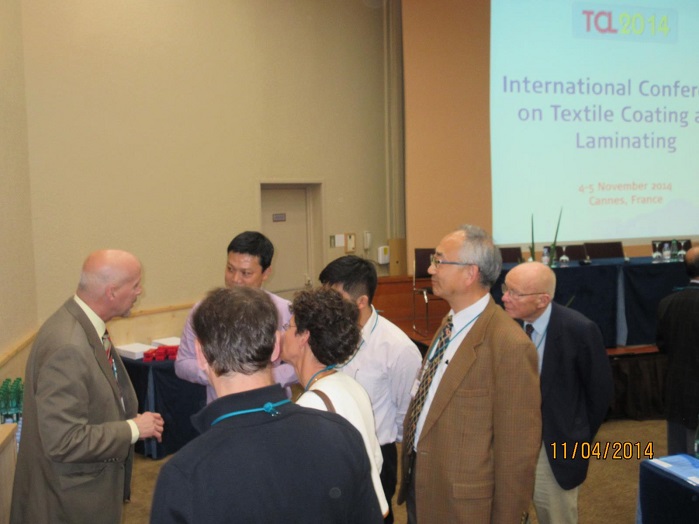 Instead of concern only for just one step, their primary customer, to going beyond the customer and their distributors and customers, and back in several stages, becoming more involved all along the chain, allowing them to better identify present and trending customer need.
DMF free PU
Recognizing interest in environmental concerns, including potential pressure and possible banning of one of the important ingredients in PU, the chemical DMF, Bayer moved focus from a solvent based to waterborne system. New formulations, entirely free of DMF, provide improvements over the previous system and is safer for the workers and less polluting. Such forward thinking and innovation are essential for the industry to move forward, provide superior products, and do it more environmentally friendly, said Michaelis.
Like leaves on a tree
While PU is but one of the primary ones, the C&L industry uses a variety of polymers and elastomers. Bill Smith (author of this article), Principal Industrial Textile Associates (USA), the Conference Director and organizer of international TCL conferences for over 24 years, pointed out in his industry overview that the C&L industry touches on virtually every facet of every product in our lives.
The industry crosses in some way every line of market and applications. If not a component, C&L fabrics are used in some way in their production. Smith likens markets and applications to "leaves on a tree", full of variety and niches, essentially impossible to count accurately.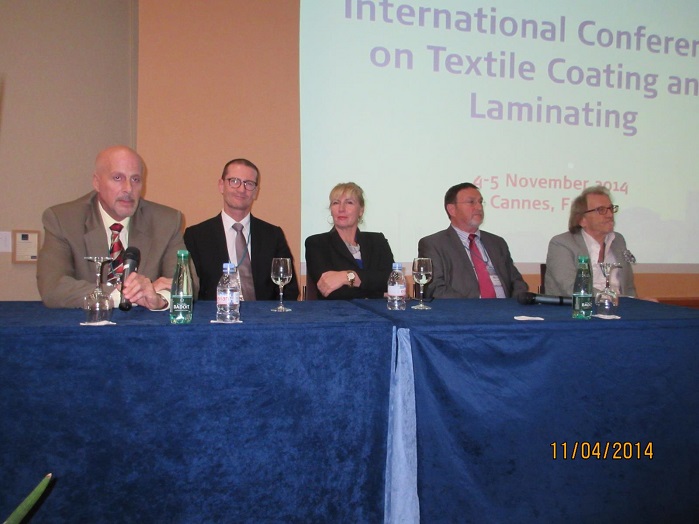 According to various recent studies, polymers are used in 88% of textile coating. PVC, the familiar vinyl, is used in over 40% of coated products. Other coating polymers include PU, plus elastomers such as various rubber compounds and silicone, are used for specific properties. PVC is under extreme environmental pressure, though its use is likely to continue and dominate. PVC is inexpensive, versatile, providing many desirable properties, and is widely known; It is the "standard" and more often first choice for many applications. Anders Magnusson of Perstop in Sweden presented a paper on improved plasticizers offering some help in this regard, typical of changes being developed to ensure PVC's continued use.
How big is the market? Smith claimed trying to put "numbers" on the industry is a difficult task. Recent studies have tried, though, projecting the industry to be some US$22.5 billion by 2020 with a CAGR of 3.8% (blended numbers from recent studies by Freedonia Research and by Grand View Research).
Smith divided coaters into a pyramid with three distinct levels. Top tier companies, leaders in many respects; medium level producers, the largest segment and industry stalwarts; and those on the bottom tier. Smith felt the lower level is predominantly composed of "bottom feeders" doing little, if any, original work, primarily copying others and working on low end products and cut-rate pricing.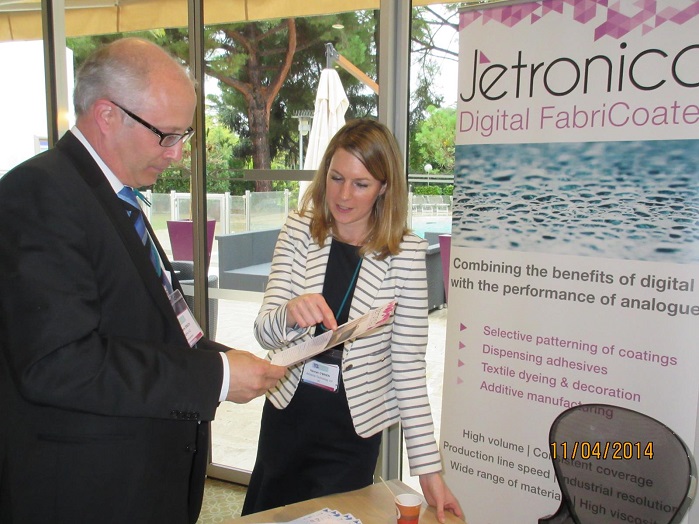 The global industry's leaders, will survive, he says, they are constantly evolving and changing based on market developments and needs, originating and commercializing new concepts into new products and markets. The 'middle', the largest segment, will remain the mainstay, supplying standard and many new and innovative products as well as commodity ones. The bottom tier will be the most vulnerable. Mergers and consolidation is likely.
Standards and regulation
Several initial talks concerned the various environmental concerns and work being done, mainly by European standard setters, to develop regulations, which will enable companies to work toward limiting or eliminating some elements dangerous to the environment. The European Chemicals Agency (ECHA) is the EU agency responsible for managing the technical, scientific and administrative aspects of the Registration, Evaluation, Authorization and Restriction of Chemicals (REACH) system. ECHA has identified DMF, the water-soluble solvent used in the production of polyurethane fabric coating, to be a substance of very high concern (SVHC).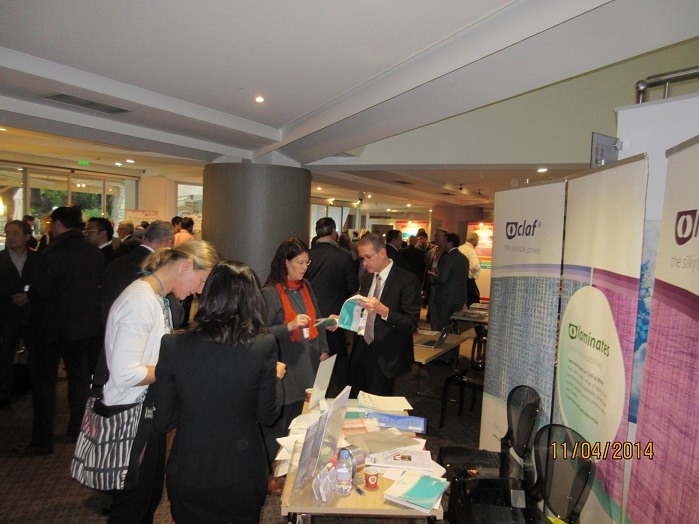 Patrick Rigole of Vetex (Belgium), discussed the concerns and the procedures being used to determine the long range use of DMF. While recognizing the concerns, he was highly critical of the ECHA in its slow progress, complicated procedures, and difficulties it creates for manufacturers. As indicated by the Bayer presentation, developments are under way to produce PU coated fabrics free of DMF. While the EU's various regulatory areas, basically effective for EU companies, such regulations also affect imports of products that do not meet the guidelines.
Other programs such as Sustainable Textile Production (STeP) by Okeo-Tex and others provided guidance on what is being reviewed and standards to be issued. Topics such as these seemed to raise a lot of questions. One question in the Q&A session concerned with the development of so many standards, was there any effort to eliminate some of the older ones, and how could companies in the EU be expected to comply and be competitive in the global marketplace. Those questions were not really answered – in fact there seemed to be some astonishment the questions were even asked.
CDs of the conference proceedings are available at www.intnews.com/tcl
Read Textile Coating and Laminating - An industry in transition (Part 2)