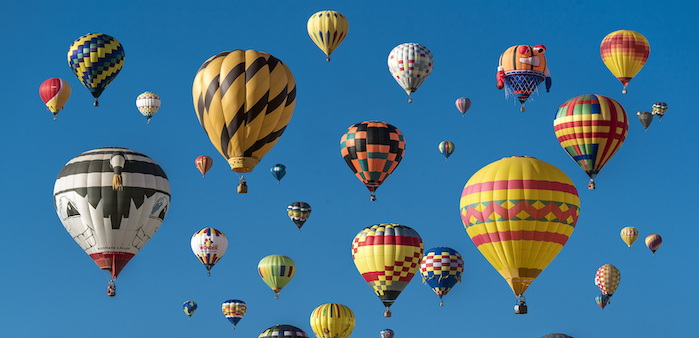 © Dunlop Coated Textiles.
Dunlop Coated Textiles is the new trading name being used to consolidate three of the UK's leading coated textile companies under one single brand. The re-branding follows the acquisition of the PU coating side of the Coating Applications Group by Stormproofings Ltd in 2019. The expansion has resulted in all existing manufacturing, testing and warehousing operating under one roof at the company's main site in North Manchester, United Kingdom.
The new business will continue to offer a full range of coated fabrics, commission coating and TPU materials and will also offer the platform for new developments and opportunities.
Products and services
Cirrus / LTA
Dunlop is a major player in coated fabrics for the hot air balloon market with its Cirrus/ LTA product range. "We are widely regarded as the foremost supplier of coated fabrics for the hot air balloon industry. All of our balloon fabrics are engineered for optimum performance and meet the exacting standards of the Civil Aviation Authority," Nick Matthew, General Manager comments.
"We also produce gas holding LTA coated textiles for airships and blimps. Our balloon fabrics are extremely high strength and also offer low weight, hydrolysis and UV resistance."
Dunlop also offers a metallic product, which is experiencing growing demand within the industry. To ensure speed of delivery and quick efficient customer service, the company holds a large stock of all of its balloon fabrics in a range of colours and specifications.
Ability / Cordura
Dunlop's range of hard-wearing texturised nylon and Cordura brand fabrics has been developed to satisfy the demanding requirements of defence applications. These products are designed for use in load carrying, tents, body armour gaiters and other demanding end-uses. The company also stocks printed fabrics, including a multi-terrain print Vista which is covered by its registered design.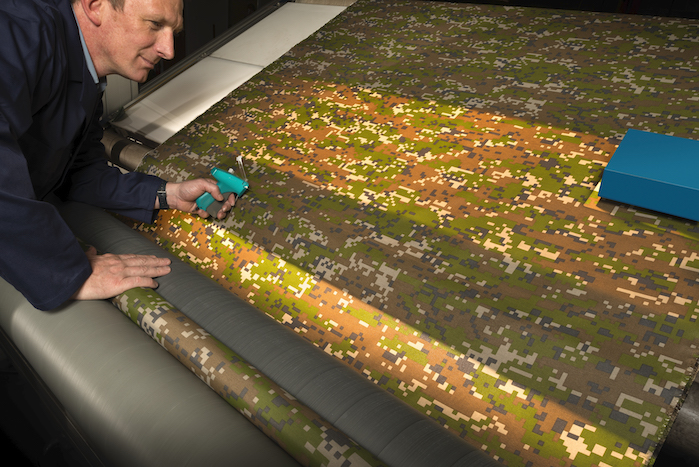 © Dunlop Coated Textiles.
Aquability / Exeat
Dunlop Coated Textiles produces a full range of high-performance polyurethane products for multiple applications. "We can offer fabrics which not only perform and protect the user in extreme conditions, but are also light and comfortable to wear," Nick Matthew explains.
"All of our products are manufactured in the UK and are available in a wide range of colours. And to cut lead times and optimise our customer service we hold a full range of stock at our factory in Manchester."
"These products are tough, durable and waterproof, direct-coated polyurethane. Our Exeat product has a hydrophilic breathable polyurethane coating which, keeps out the wind, rain and snow whilst allowing perspiration to escape - which makes it ideal for a broad range of uses, including sportswear, outdoor pursuits and high-performance protective workwear."
Exeat fabrics have been independently tested and conform to EN343 for resistance to water penetration and breathability.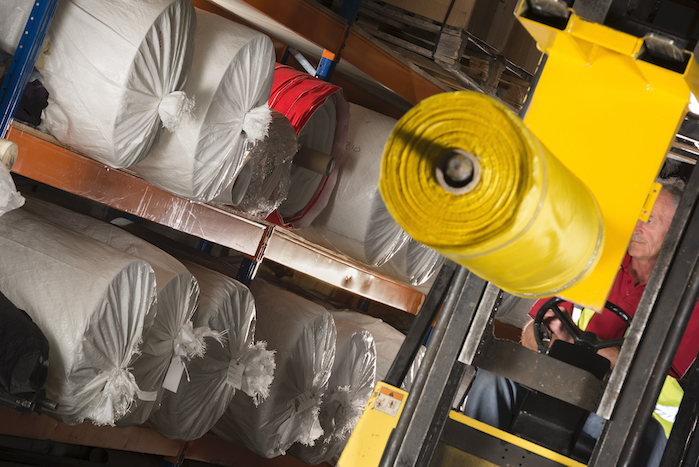 © Dunlop Coated Textiles.
Dunlop CT in the fight against COVID-19
Dunlop is also extremely active in the medical field, supplying the healthcare sector with fabrics urgently needed for PPE in the fight against the COVID-19 pandemic. The group has been working around the clock for some of the largest NHS trusts providing over 1 million metres of nonwoven laminated fabrics for disposable gowns and aprons. We have recently developed a coated reusable fabric for surgical gowns, that is capable of withstanding 50 industrial washes at 71°C, and which passes both ISO 16604 Blood Pathogen and EN 13795 HH tests.
Other key products include patient slide sheets, pressure relief mattresses and surgical gowns. In the industrial field Dunlop supplies fabrics for fire barrier applications, fire blankets and rotacure liners.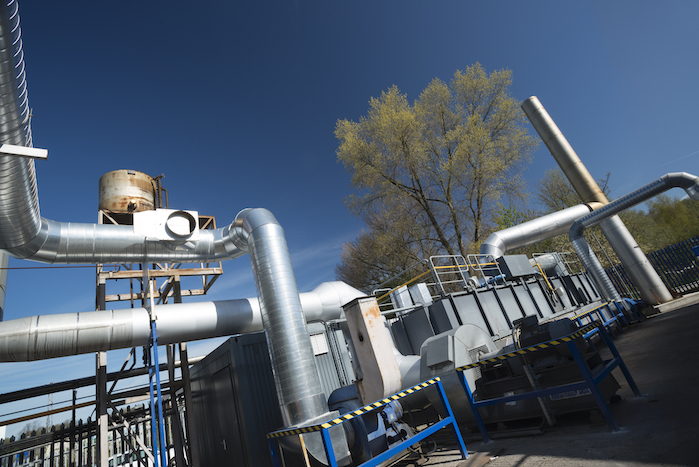 © Dunlop Coated Textiles.
Storm / Commission Coating
Commission coating forms an important part of Dunlop Coated Textiles' business activity. "Based on your own fabric, we use a combination of textile and polymer technology in conjunction with our considerable expertise," Nick Matthew explains.
"By working closely with you throughout the process, we provide bespoke technical coatings, engineered to meet your specific requirements. We are able to process fabric up to a direct coated width of 235cm (210cm for extrusion coated products), also offering other services such as centre slitting, edge trimming and calendering," Matthew concludes.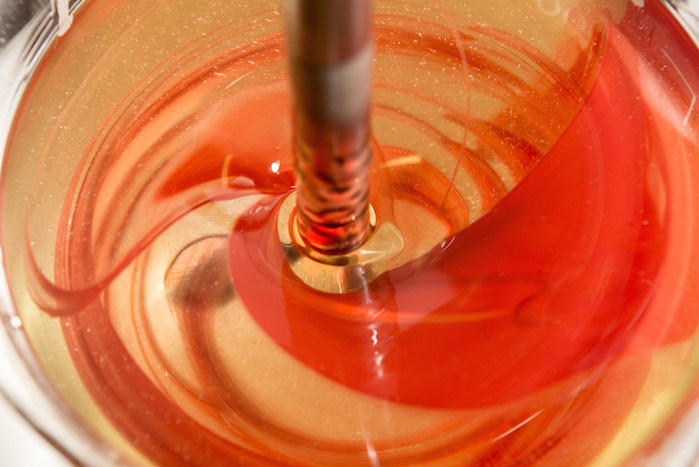 © Dunlop Coated Textiles.
Dunlop Coated Textiles - TPU Division
The existing Dunlop Greengate TPU extrusion coating division, based in Bolton, United Kingdom, has now also been re-named Dunlop Coated Textiles TPU Division. The company extrusion coats polyether and polyester TPU, in both single and double-sided versions up to a finished width of 190cm.
TPU Division products include:
Life raft buoyancy tubes
Life raft canopy supports
Life raft floors
Marine emergency escape systems
Oil booms
Aircraft escape slides
Naval decoy support systems
Life jackets
Air wedges
Emergency shelters
Sewer linings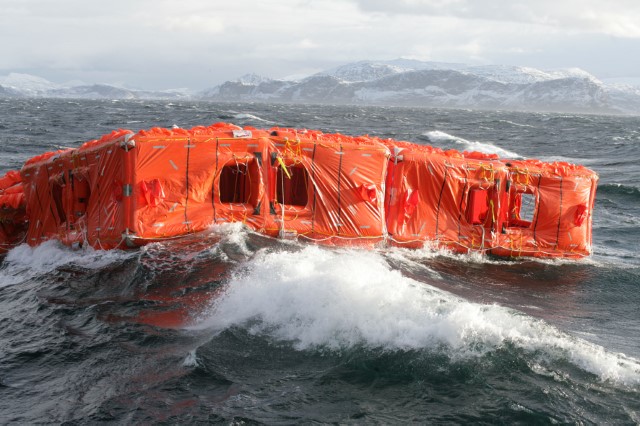 © Dunlop Coated Textiles.
Further Information
Dunlop Coated Textiles
Contact: Nick Matthew
Tel: +44 (0)161 205 5354 Ext 204
Dunlop Coated Textiles
Contact: Bill Entwistle
Tel: +44 (0)161 205 5354 Ext 209
Dunlop Coated Textiles
Contact: Paul Bolton
Tel: +44 (0)161 205 5354 Ext 211
General Enquiries: [email protected]
New website coming soon: www.dunlopct.com