7th June 2018, Atlanta, GA
To be young, gifted and highly connected
Some interesting trends were very notable at last month's Techtextil and Texprocess shows in Atlanta, Georgia, according to our correspondent Adrian Wilson.
"The two shows were much more balanced in terms of their respective exhibitors than was the case last year in Frankfurt, despite the imposing 'High Tex from Germany' centrepiece display showcasing the technical textile technologies of some 66 German companies," Adrian reports.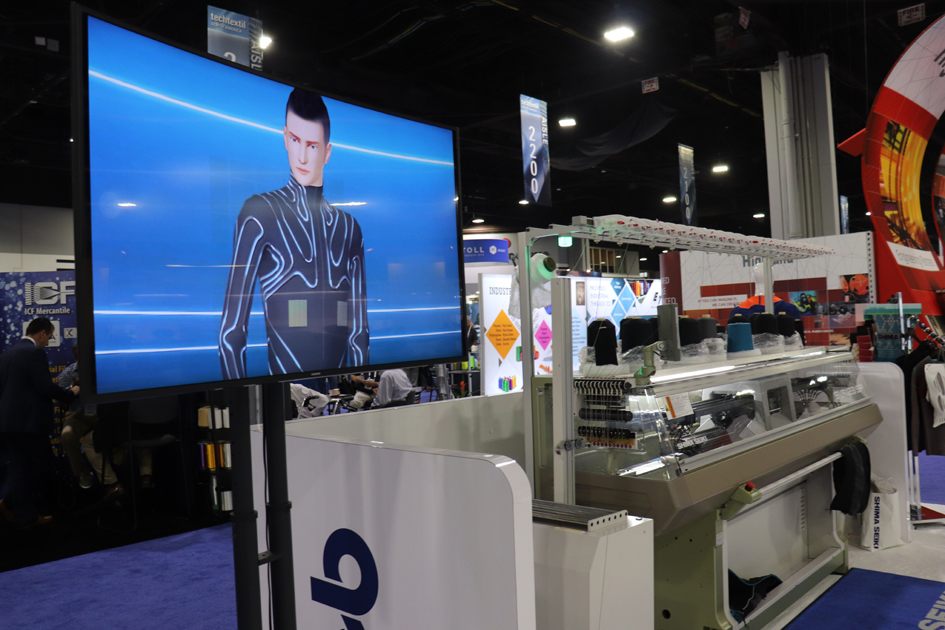 "It appears that there is perhaps less interest in technical textile manufacturing in North America than there is in what can be done to convert fabrics into value-added garments and other finished products. In 2018 that means automation, and the disruptive digital technologies that have led to Micro-factories involving much closer collaborations between individual companies."
You can read all about the following in Adrian's report:
How Gerber Technology partnered with Kornit Digital and Henderson Sewing Machine Company to demonstrate a complete on-demand micro-factory
A similar concept was detailed by Swiss cutting systems developer Zund
Another noticeable trend is that the industry is suddenly getting younger again
E-textiles from Shima Seiki and partners
Stoll and Myant's new Digital Textile Factory concept
Read the full article here – Young, gifted and highly connected.
This article is also appears in...