26th October 2020, Sarcedo, (VI), Italy
Tonello presents responsible denim collection by Piero Turk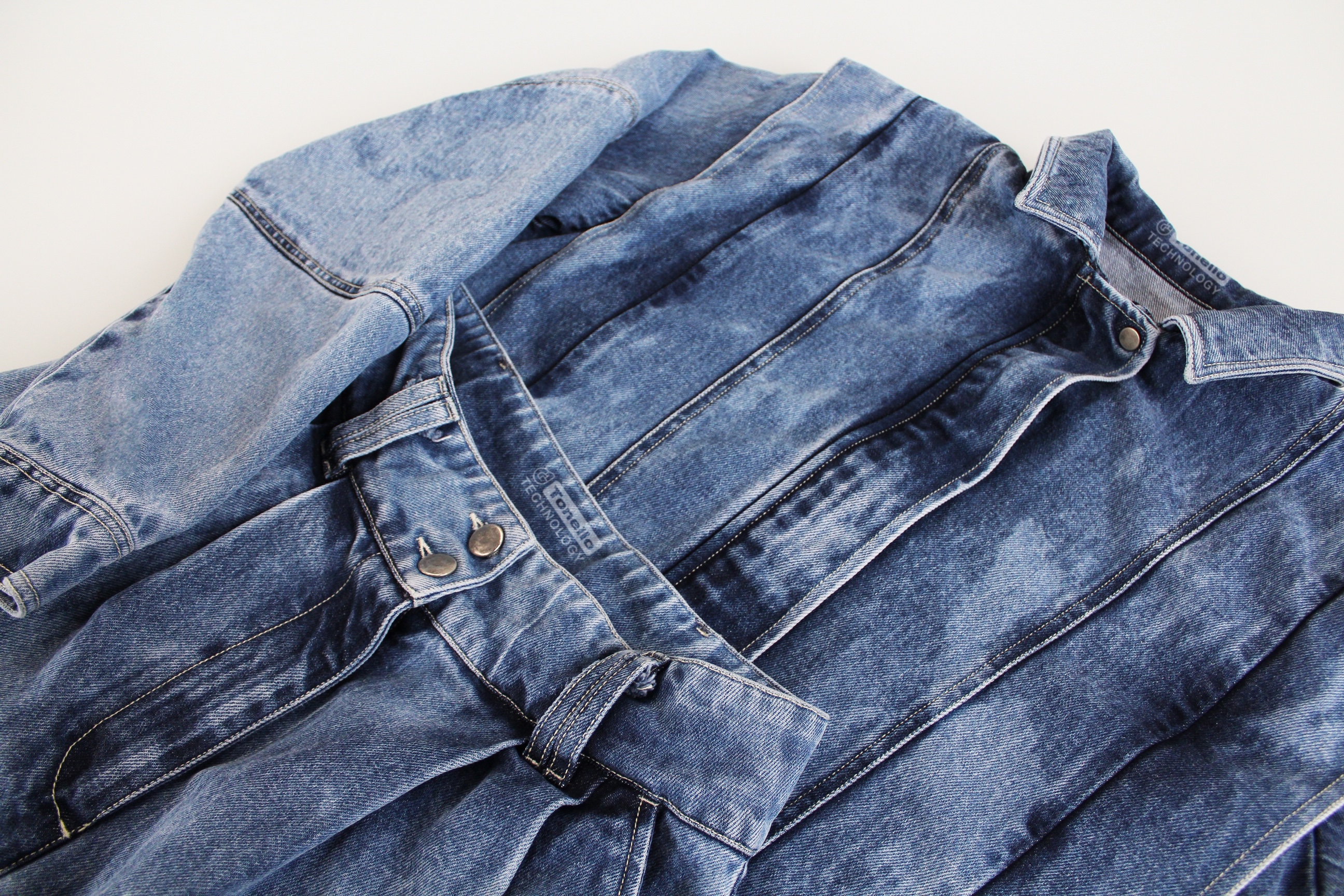 Garment finishing technology specialist Tonello has teamed up with denim designer Piero Turk to create a new sustainable denim collection, which will be shown at this week's Kingpins24 event.
"When it comes to working on new developments, we always start from new ideas and the constant research that starts from a concept that becomes reality, by increasingly raising the bar of sustainability," said Alice Tonello, R&D and Marketing Director of Tonello.
The collaboration between Tonello and denim designer Piero Turk gave birth to a sustainable denim collection, the result of a combination of the latest responsible technologies and created with the most eco-friendly fabrics selected by The Kingpins Show, Tonello explains.
"18 exclusive and contemporary denim pieces, result of the premium experience of Piero Turk, and Tonello with its new brand-new finishing process: The Laundry (R )Evolution, the company adds. This is a radically new conception thought to simplify and optimize the entire garment finishing process," Tonello says.
"It involves only two technologies in the entire finishing cycle, reducing waste and optimizing resources: LaserBlaze, and The All-in-One-System. Finally we use Metro, our software that processes real data, in real time to check all laundry consumption, optimizing processing times and improving performance."
"The All-in-One System performs all washing operations by integrating four sustainable technologies into a single machine: ECOfree 2, which uses ozone in both the water and air; NoStone for authentic and pumice-free stone-wash effects; UP, for washing processes with at least 50% less water; Core, a nebulizing system improving performance and reducing water consumption."
As a result of The Laundry (R )Evolution, Tonello also developed two innovative and patent-pending processes: OBleach and Wake.
"OBleach is the new Tonello process, which, by using only ozone, 'returns to the future' with an authentic, sustainable and cool Bleach. Without chemicals," the company says. "This is possible thanks to a combination of the technologies part of our All-In-One System.
In short, the real Bleach without Bleach has finally arrived. And this in the year of the total ban of permanganate too."
"Wake is the first totally natural dyeing system that uses only plants and biodegradable vegetable waste like flowers, berries and roots, without harmful chemicals additives," concludes Tonello.
The capsule collection will be shown at Kingpins24 on 27 October during the seminar held by Alice Tonello and Piero Turk.
This article is also appears in...