13th December 2018, Bergen op Zoom
Track record for composites in chlorine manufacturing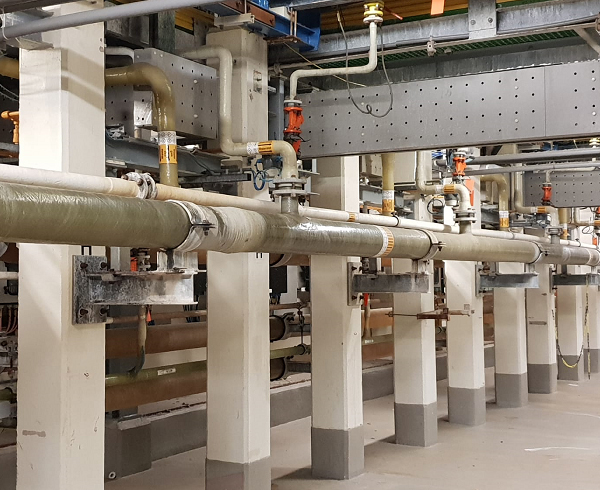 For 30 years Sabic has been using composite pipes and assemblies in its chlorine manufacturing operations in Bergen op Zoom, Netherlands, to be used in different parts of the site, where various types of thermoplastic resins are produced.
Chlorine is manufactured using solid salt as a raw material, which at the beginning of the process is dissolved in water. The heart of the operation is the Cell room which houses a large series of electrolysis cells, converting the brine into chlorine, with hydrogen, hydrochloric acid and sodium hydroxide produced as by-products.
This article is also appears in...