24th November 2017, Varano de' Melegari
Dallara unveils its carbon fibre road car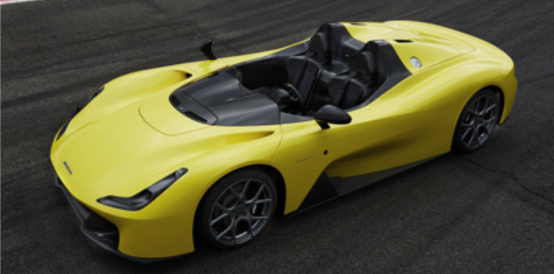 Dallara, an Italian race car chassis manufacturing company, has presented its first model of Dallara Stradale, a two-seat, mid-engine, carbon-fibre sports car powered by a turbocharged four-cylinder engine making 400 horsepower.
The car was unveiled as part of the 80th anniversary of Giampaolo Dallara, President of Dallara Automobili, who went out to drive the street-legal Dallara right from the building in which he started his business activity 45 years ago in Varano de' Melegari.
"I like to think that Colin Chapman, which I began to admire since the days of his Lotus Seven, would appreciate the essentiality and simplicity of this car," he said. "This project sums up everything we learned from racing and from collaborations with our clients, and I am convinced that those who will use this car will be able to try the pleasure of driving for the sake of driving. They will get in the car to take a nice ride and to experience the pleasure of driving."
This article is also appears in...