Smart Textiles
Health monitoring at the wheel
Concept car and Helly Hansen range featuring knitted sensors and actuators showcased at CES 2023.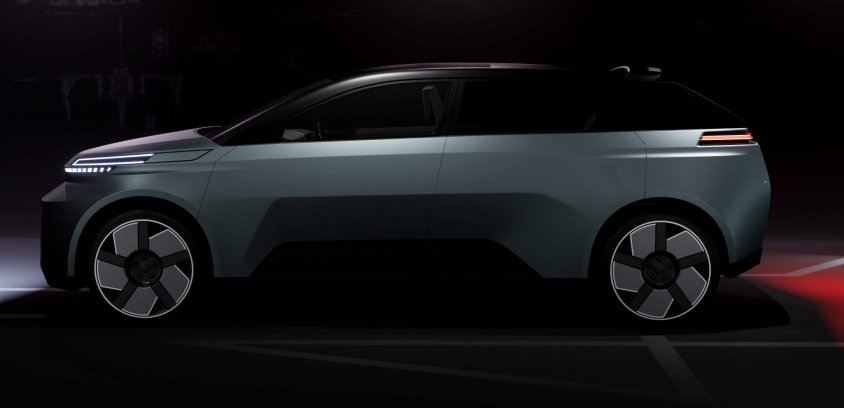 16th January 2023
Innovation in Textiles
| Las Vegas
Project Arrow, the electric concept SUV made by members of Canada's Automotive Parts Manufacturers' Association (APMA) was unveiled at the recent Consumer Electronics Show (CES) in Las Vegas (January 5-8).
Among its many innovations, Project Arrow's textured steering wheel is fitted with Myant smart textiles to continuously monitor the health of the vehicle's driver.
Toronto-based Myant has knitted sensors and actuators into the textiles enabling them to measure vital signs including heart rate, respiration and temperature and display readings on the steering wheel. The idea is that in the event of a serious emergency such as a driver suffering a heart attack at the wheel, the vehicle will eventually automatically programme itself a route to the nearest hospital.
Developed at the Automotive Centre of Excellence in Oshawa, Project Arrow has been called "the biggest industrial collaboration project in Canadian automotive history", with 58 Canadian companies contributing to providing parts and components for its development.
Over the last three years, the project has received over C$8 million of funding from several government bodies, including C$5 million from the Federal Economic Development Agency for Southern Ontario (FedDev Ontario) and C$1.8 million from the Ontario Vehicle Innovation Network (OVIN).
The government of Ontario, through OVIN, has now announced an investment of C$56.4 million over the next four years, to accelerate the development of autonomous vehicles and mobility technologies.
"The unveiling of Project Arrow, the first all-Canadian concept vehicle, is a historic milestone that showcases the best of Ontario's automotive and technology sectors," said Vic Fedeli, Minister of Economic Development, Job Creation and Trade. "Our government is proud to support this innovative project and the continued collaboration between industry partners."
Active workwear
Also at CES 2023, Myant and global technical and safety apparel brand Helly Hansen showcased their latest developments in active thermal workwear to dynamically regulate body temperature for workers in cold climates.
The garments, including a base layer top, leggings, socks, a balaclava and gloves, are wire-free and embedded with textile sensors that can measure body temperature and react by actively delivering heat through the textile to maximise comfort and enhance productivity.
Active thermal workwear is one of the first applications in Myant's larger vision to transform the future of work via textiles by forging a deeper connection between workers and their bodies, their teams, the predictive power of AI, and their IoT-enabled workplaces. The transformation of connectedness at work will ultimately create safer, healthier and more productive work environments, the company believes.
​While enterprises have been implementing biometric solutions for a number of years, the challenges that have been addressed have largely been related to biometric security. While biometrics have certainly created more secure workplaces, there is still a tremendous opportunity to measure and react to the human body in order to optimise productivity on both an individual and enterprise-wide level, Myant says. This is a particularly meaningful issue for highly regulated heavy industries where rules often restrict workers from wearing devices on their bodies as safety measures.
This range of Helly Hansen garments is just one example of how closing the loop via textiles that both sense and react can change how workers stay safe and productive. Myant and Helly Hansen are also developing a safety shoe that can measure posture and conduct gait analysis in order to track, anticipate and potentially prevent slips, trips and falls on the job site. Another application will be connected garments that continuously track ECG, heart rate variability, movement and other measures to assess worker fatigue, enabling enterprises to potentially prevent tired workers from hurting themselves or others.
The Hydro_Bot active moisture management technology at the centre of Myant's partnership with the Swiss company Osmotex also has tremendous potential, enabling garments that can actively transport sweat away from the body to help keep core temperature within an acceptable range.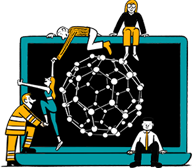 Business intelligence for the fibre, textiles and apparel industries: technologies, innovations, markets, investments, trade policy, sourcing, strategy...
Find out more