18th December 2017, Tokyo
Introducing fibre-to-composite direct moulding process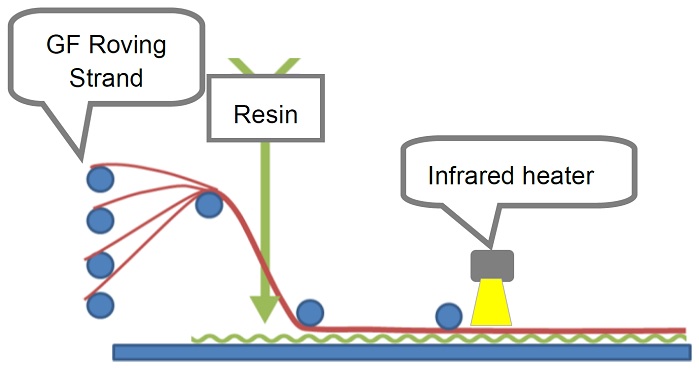 ADEKA Corporation, a material manufacturer of chemical and food products, and GH Craft, the Teijin Group's composite structure design, development and evaluation unit, have jointly developed a fibre-to-composite (FtoC) Molding Process to laminate fibre-reinforced plastics (FRP) in open moulds.
The companies unveiled carbon-fibre reinforced plastic (CFRP) samples made with their FtoC Molding Process at SAMPE Japan, an international trade fair showcasing the latest advanced in materials and processing engineering, which concluded in Tokyo earlier this month.
This article is also appears in...