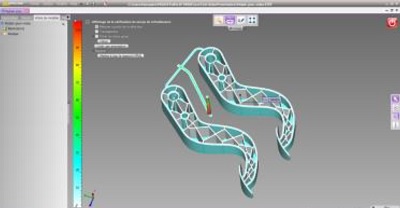 As part of its new partnership with CoreTechnologie, a leader in 3D CAD model visualisation software, IPC is launching its pre-dimensioning tool for estimating the cooling times of injected part: MoldTherm. This application, designed and developed by IPC, aims to meet the need expressed by plastics manufacturers to reduce time-to-market for new products. The software is currently marketed within the 3D Analyser Plastic Edition package.
With this new tool, IPC says it is bringing a service to plastics manufactures, toolmakers, moulders and designers to optimise production cycles. It encourages innovation by making quick decisions upstream of the product development process. MoldTherm is designed to optimise the thermal behaviour of injection tools by quickly estimating the optimal cooling time of the injected part.
This article is also appears in...