25th October 2017, Port Talbot
JEC award for fuel cell safety sensor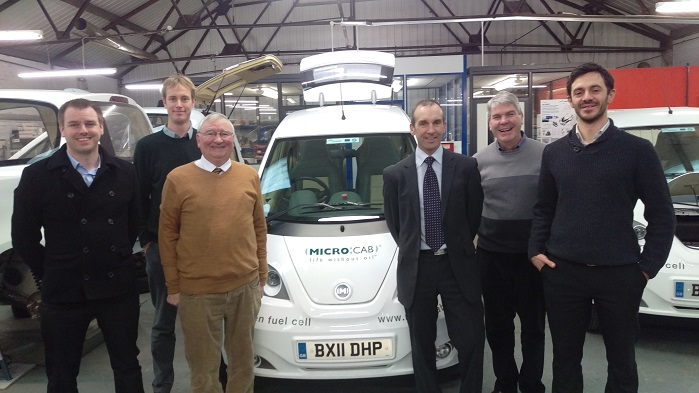 R-Tech Materials, one of the fastest growing polymer and composites laboratories in the UK based in Port Talbot, has received a JEC Asia Innovation award for its work on developing an early warning safety sensor for hydrogen fuel cell storage tanks in cars.
R-Tech received the award – which highlights innovative companies and processes – for the testing expertise it brought to an Innovate UK-funded project called COMSAFE HV.
Following the Paris climate agreement, which aims to reduce worldwide CO2 emissions by 15 giga tons by 2030, there is a push for more environmentally friendly transportation fuels. Hydrogen is one of the most promising alternative fuels whose only emission is water. Due to this, it is anticipated there will be approximately 1.5 million hydrogen fuel cell vehicles on the road by 2022.
This article is also appears in...