23rd October 2017, Egelsbach
Kurskhimvolokno increases capacity with Trutzschler extrusion lines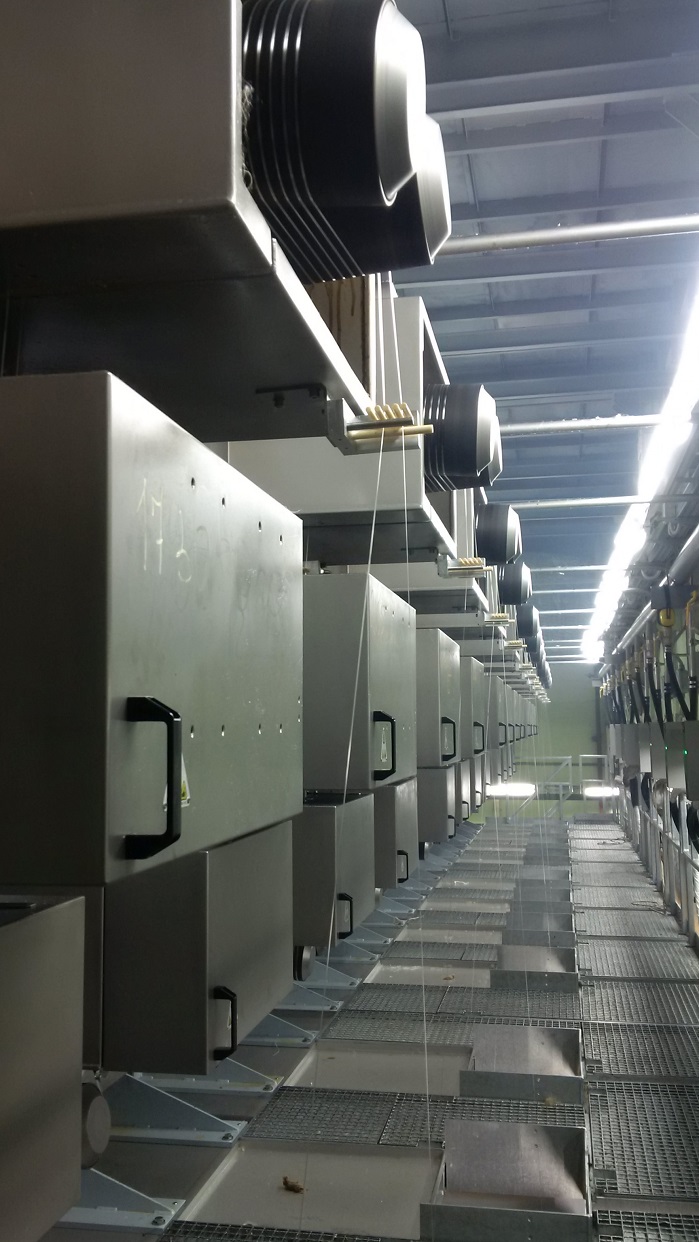 Kurskhimvolokno, a leading Russian player in the polyamide industrial yarn industry, has increased its capacity by more than 30%, as part of the company's strategic modernisation programme. Trützschler Switzerland had been selected again to implement the project.
"This repeat order of a larger number of Trützschler's symTTec spinning positions confirms the long-term and successful cooperation between the two companies," the manufacturer reports.
The industrial and technical yarns of the new extrusion lines fulfil the requirements of various high demanding end applications, such as tire cord. The yarn's tenacity can reach 88-90 cN/tex, the production runs smoothly with very high efficiency, according to the company. The high quality of the product is said to enable Kurskhimvolokno to strengthen its market share and to acquire new customers in Russia and abroad.
Kurskhimvolokno is a leading Russian company in the market of man-made fibres. It provides numerous enterprises with a wide range of industrial yarn for high-tech applications like tyre cord, industrial fabrics, ropes, conveying belts and other technical products. Kurskhimvolokno is integrated in the OJSC KuibyshevAzot Group of companies, the biggest producer of caprolactam and nylon chips in Russia and one of the leaders in the chemicals market in the word.
With about 3000 employees, Trützschler is one of the leading textile machinery manufacturers. It specialises in machines, installations and accessories for spinning preparation, the nonwovens and man-made fibre industry. The headquarters of the more than 125-year-old company is located in Mönchengladbach, Germany. Sites in Germany, USA, Brazil, India, China and Switzerland, as well as a number of service centres, provide customer proximity in the important textile processing areas.
This article is also appears in...