30th October 2017, Troy, MI
Magna puts a new twist on welding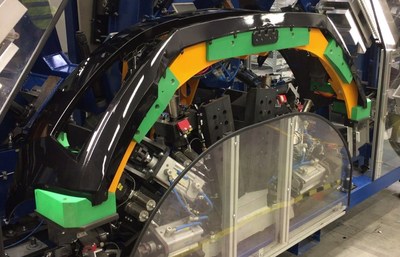 The torsional welding process, developed by Magna for automotive applications at its exteriors plant in Liberec, Czech Republic, represents a new way to join plastics. It features a high-speed twisting motion that creates enough friction-based heat to join a plastic bracket to a thermoplastic fascia.
It is currently used to make the front fascia of the 2017 Skoda Octavia, achieving an approximate 10% weight reduction by allowing thinner materials to be joined, which in turn reduces material costs. There is also potential for other applications where materials of similar composition need to be joined.
This article is also appears in...