Opinion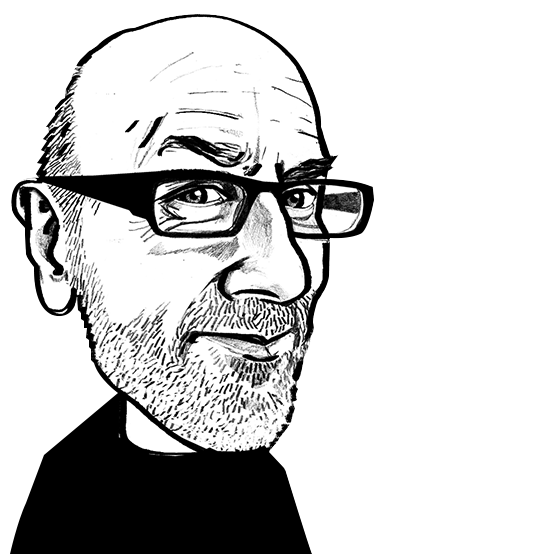 Pushing the limits of fibre performance
Adrian Wilson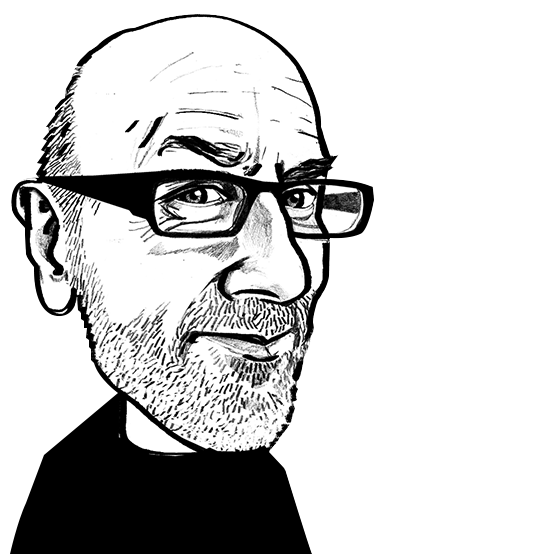 Techtextil North America event featured four US companies with products operating at the extremes.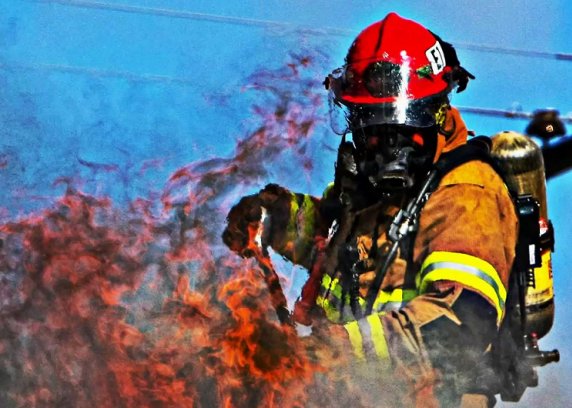 4th May 2021
Adrian Wilson
| Online
High performance fibres were the subject of the last in the series of virtual symposia organised by Techtextil North America and held on April 29th.
The extraordinary properties and compelling history of PBI (polybenzimidazole) were outlined by Diane Hess and Joshua Ingram of PBI Performance Products.
PBI was first synthesised in 1961 when its exceptional thermal oxidative stability was documented. In 1967, spurred by the tragic pre-launch fire which killed the Apollo 1 space crew, NASA contracted with Celanese to manufacture PBI for astronaut's clothing and continued to do so in subsequent Apollo, Skylab and Space Shuttle programmes.
A later report by The International Association of Firefighters (IAFF) recommended a blend of 40% PBI and 60% Kevlar for an ideal combination of tear strength and heat resistance in uniforms.
The PBI polymerization and fibre plant in Rock Hill, South Carolina – where PBI fibre is still exclusively manufactured – was commissioned by Celanese in 1983 and in 1994, the New York City Fire Department specified PBI for its protective turn-out gear, setting the standard for municipal fire department PPE. By 1996, the product was sold globally.
Global acceptance
InterTech Group purchased the business in 2005 and today, the company's fibre has gained global acceptance as the highest performing dimensionally stable, flame-resistant fibre on the market. The decomposition temperature at which PBI starts to degrade is 1,300°F (704°C) compared to 1,100°F (593°C) for Kevlar, with which it is usually blended.
The conversion of PBI polymer into fibre at the Rock Hill plant is highly complex, with over 50 steps involved in the polymerisation, extrusion and subsequent tow finishing processes, many of them carried out at extremely high temperatures.
PBI Performance Products has recently introduced lighter weight fabrics, following improvements to its processes and innovation in weaving to achieve more strength and a wider range of twill weaves. The resulting lighter weight PPE results in less heat stress on firefighters.
PBI is employed in the production of all three layers of a firefighter's PPE and the fibre has a wide range of other applications all related to its high thermal and chemical resistance. In addition to fibres, it is also supplied as polymer, moulding resin, pellets, films and membranes.
Hollow carbon fibres
Narayan Shirolkar a PHD student at the Georgia Institute of Technology, described work with Boeing on the development of multi-channel hollow carbon fibres which are allowing the creation of carbon composite panels that are 30% lighter than those employed, for instance, on a Boeing 787 plane.
To put this in context, the replacement of current composites with the hollow carbon alternatives would allow 20,000 pounds of weight to be trimmed from a Boeing 787, resulting in huge savings in fuel and emissions.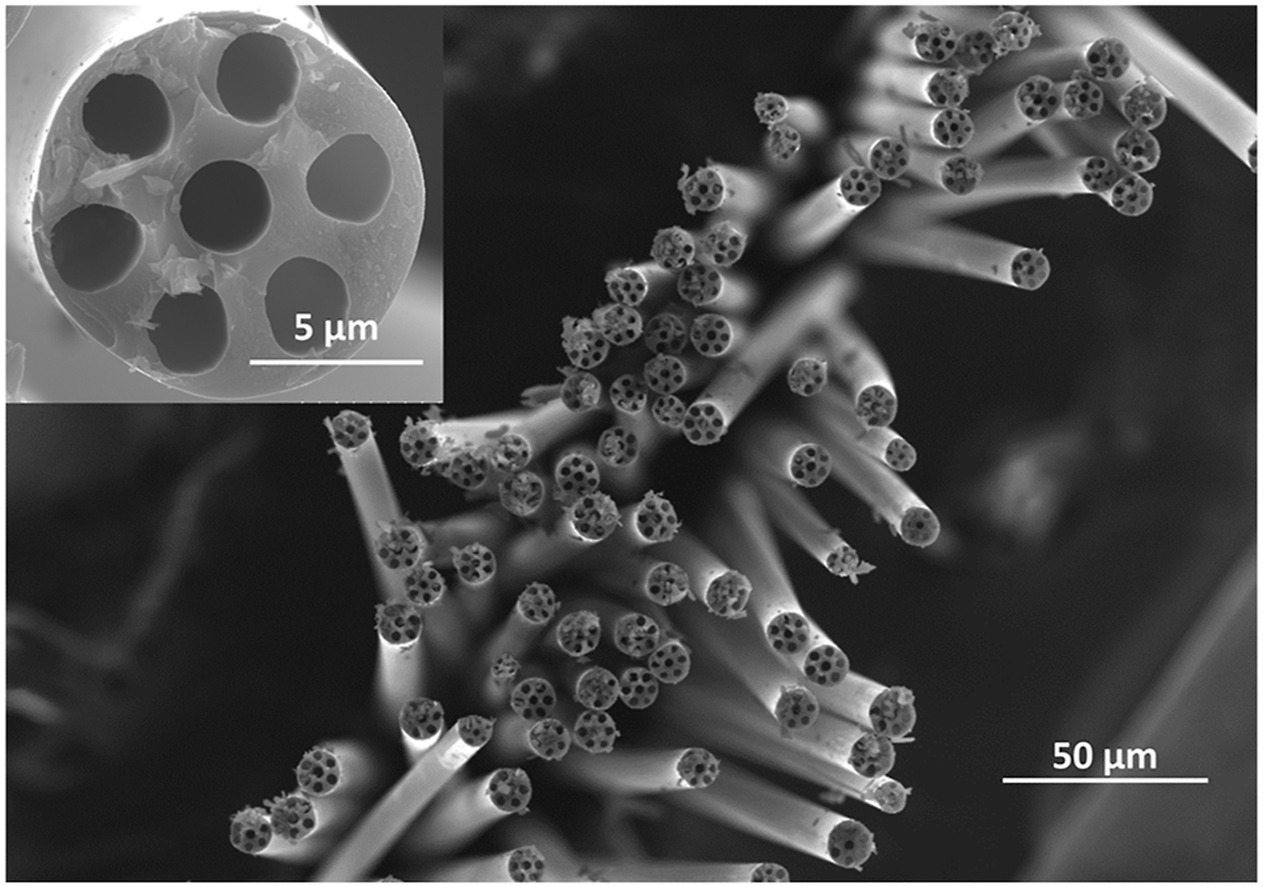 Multifilament continuous hollow carbon fibre tows with a honeycomb cross-section have been produced using a gel-spun bicomponent 'islands-in-the-sea' precursor, with polyacrylonitrile (PAN) as the sea component and polymethylmethacrylate (PMMA) as the sacrificial island component.
In addition to 30% lower density, the hollow carbon fibres have a tensile strength in the range of 2.3–3.0 GPa and tensile modulus between 202 and 234 GPa. The tensile strength is over 80% higher than the 1.6 GPa strength value reported earlier for hollow carbon fibres and 30% higher than the carbon fibres currently employed in Boeing 787 composites.
Manufacturing has been successfully scaled up from a single filament to 740 filament tow without affecting the carbon fibre's structural parameters, with the tensile strength limited only by the size of the largest defects present – estimated to be in the range of 40–65 nm.
Galvorn
Dmitri Tsentalovich, CEO of DexMat introduced his company's Galvorn-branded conductive carbon nanotube fibres which are eminently suitable for wearables and smart textiles.
The company was founded as a spin-out from Rice University in 2015 and has been profitable since 2016, with over 40% of its sales achieved from R&D for commercial companies, along with funding for projects from NASA, US government agencies and AFFOA (the Advanced Functional Fabrics office of America).
CNTs are special materials in terms of theoretical tensile strength and electrical and thermal conductivity, along with low density, Tsentalovich said, the challenge being to transfer these useful properties into fibres and films suitable for processing into end products.
DexMat's process takes disordered CNTs, dissolves them in strong acids similar to the way Kevlar is produced, and then extrudes them into highly aligned fibres and films.

"The properties of these materials are outside those of any others in terms of conductivity and specific strength," Tsentalovich said. "Typically, in attempting to make CNT products, there is a trade-off between these two properties, but the conductivity on a mass basis of Galvorn materials is the same as that of copper, while being twenty times stronger."
The market for conductive fibres for applications such as heated clothing and wearables, as well as EMI shielding, is roughly $1 billion annually and DexMat aims to be producing five tons of Galvorn products in five years' time, to give it a 1-2% share of this market.
Galvorn CNT materials conduct electricity like metals, yet have the flexibility, light weight and corrosion resistance qualities of polymers.
Resisting heat of 1,300°C
Meanwhile, an electrospun mat based on boron nitride nanotubes (BNNTs) has survived being subjected to heat of 1,300°C at BNNT Materials, based in Newport News, Virginia.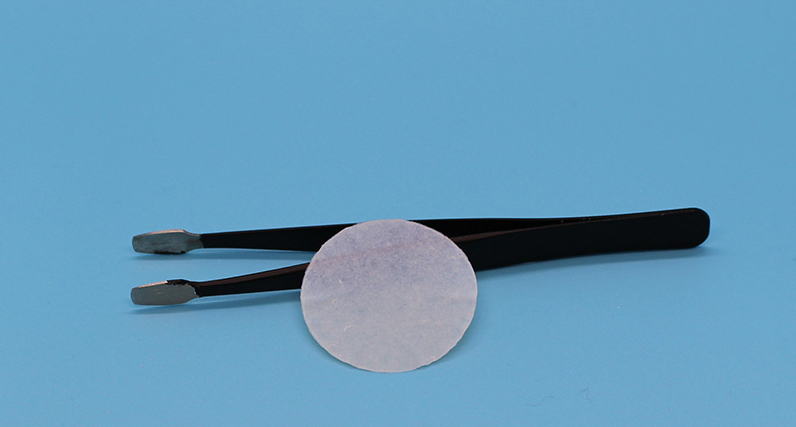 Progress continues on turning BNNTs into fibres and yarns via routes such as electrospinning and gel spinning, said Mohammad Hamza Kirmani of the company, which was spun out of NASA and US Department of Energy (DOE) national labs.
The opportunities for BNNT-based fibres are seen in high temperature dielectrics, hypersonic structural composites, fire-retardant fabrics, spacesuits and habitats and radiation shield materials.
Kirmani explained that while similar to carbon nanotubes, BNNTs have a corrugated, rather than smooth surface, which provides them with a higher shear strength.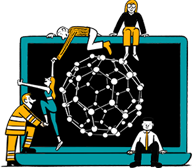 Business intelligence for the fibre, textiles and apparel industries: technologies, innovations, markets, investments, trade policy, sourcing, strategy...
Find out more