Industry Talk
Transportation and civil engineering drives growth of geosynthetics
Geotextiles segment accounted for the largest market share of the geosynthetics market and is expected to remain dominant until 2022.
2nd May 2018
Innovation in Textiles
| Felton, CA
Correspondingly increasing demand from waste treatment applications, transportation sector and regulatory support on account of enhancing civic facilities, several projects were taken by national government, which has continued to lift the growth in the geosynthetics market. Whereas, volatility of raw material prices used in manufacture of geosynthetics is a major restraint to the growth of the market.
Geotextiles segment accounted for the largest market share of the geosynthetics market and is expected to remain dominant until 2022. Geotextiles are flexible, textile-like fabrics of controlled permeability used to provide filtration, separation or reinforcement in soil, rock and waste materials.
Functions and applications
Geosynthetics is a planar product manufactured from polymeric material used with soil, rock, earth, or other geotechnical engineering related material as an essential part of a man-made project, structure, or system. These products or materials can be used, often in conjunction with natural materials, for an enormous variety of purposes, including all surfaces of the transportation industry, including roadways, airports, railroads, and waterways.
The main functions performed by geosynthetics are filtration, drainage, separation, reinforcement, provision of a fluid barrier, and environmental protection. Some geosynthetics are used to separate distinct materials, such as different types of soil, so that both can remain completely intact.
The Geosynthetics Market Research Report 2017 features key industry players like ACE Geosynthetics, Asahi Geotechnologies, ACH Foam Technologies, Carthage Mills, AGRU America, Belton Industries, Contech Engineered Solutions, Hanes GEO Components, GSE Environmental, Low & Bonar, Geosynthetics Limited, Geosynthetics Technologies Co. Ltd., Huesker and Thrace Synthetic Packaging Ltd.
Types of products
Geomembranes are essentially impermeable polymeric sheets used as barriers for liquid or solid waste containment. Geogrids are stiff or flexible polymer grid-like sheets with large openings used primarily as reinforcement of unstable soil and waste masses. Geonets are stiff polymer net-like sheets with in-plane openings used primarily as a drainage material within landfills. Geosynthetic clay liners are manufactured bentonite clay layers merged between geotextiles and/or geomembranes and used as a barrier for liquid or solid waste containment.
Geopipes are perforated or solid wall polymeric pipes used for the drainage of various liquids. Geocomposites are hybrid systems of any, or all, of the above geosynthetic types, which can function as specifically designed for use in soil, rock, waste and liquid related problems. Geofoams are lightweight blocks, which act as void filling materials in certain construction applications.
Growth by region
Asia Pacific accounted for the largest market share of the geosynthetics market and is expected to develop as the fastest growing market during the forecast period. Countries like India, China and Russia in particular, are expected to witness strong growth in acceptance of geosynthetics in construction and geotechnical projects.
Middle East and Africa is expected to be the fastest growing regional market for geosynthetics due to the rising usage of geosynthetics in construction and infrastructure industries in this region.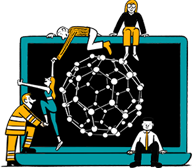 Business intelligence for the fibre, textiles and apparel industries: technologies, innovations, markets, investments, trade policy, sourcing, strategy...
Find out more