The Outdoor Retailer Summer Market, which finished its four-day run on August 3, is billed as the largest outdoor sports show of its kind, and certainly its physical footprint seemed to dominate Salt Lake City, with hotels and restaurants jammed to capacity. The show prides itself on its authenticity, offering educational seminars and a pre-show day dedicated to participatory "open air demonstrations," in addition to displaying the technical innovations and outdoor sports products of more than 1400 international exhibitors.
With annual sales in the US alone reaching $646 billion in 2011, according to the Outdoor Industry Association, the design and manufacture of outdoor apparel and hardware is a massive global industry that invests heavily in costly innovation, technology, and testing. The industry has also been an early and forceful proponent of sustainable practices.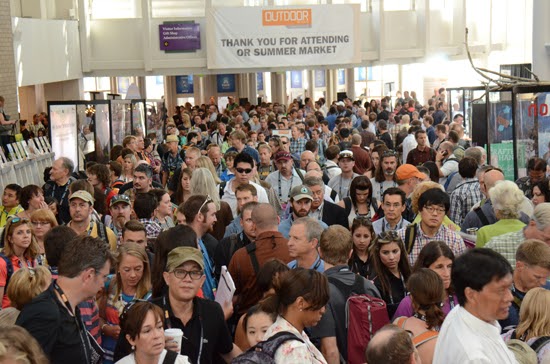 The recent show featured the inaugural version of the Summer Market Industrial Design Center, an 800 sq. ft. exhibit featuring new materials, breakthrough manufacturing tools, work platforms, and digital communication innovations that will change the way products are designed.
"This industry thrives and profits on the conception and creation of adventure-worthy footwear, backpacks, tents, sleeping bags and thousands of innovative accessories," said Outdoor Group Vice President and OR Show Director Kenji Haroutunian. "The Industrial Design Center, along with our exceptional partners, will bring to life the latest tools, technologies and best practices of outdoor product design for our show participants."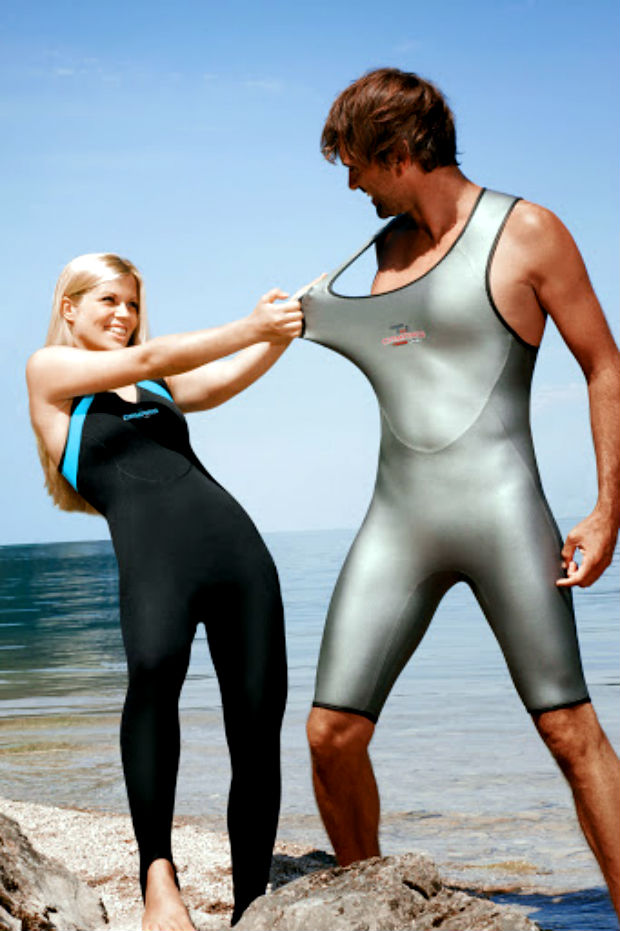 One of the biggest draws at the IDC was Stratasys, makers of 3D printers and solutions. The concept of 3D printing using digital inks, thermoplastics, and photopolymers has enormous potential for the outdoor industry in design, ergonomic studies, modelling and testing, and molded products.
Compression apparel specialist Zensah made a separate announcement at the show regarding the company's plans to incorporate 3D printing into its product development and manufacturing process to create smart textiles and wearable technologies.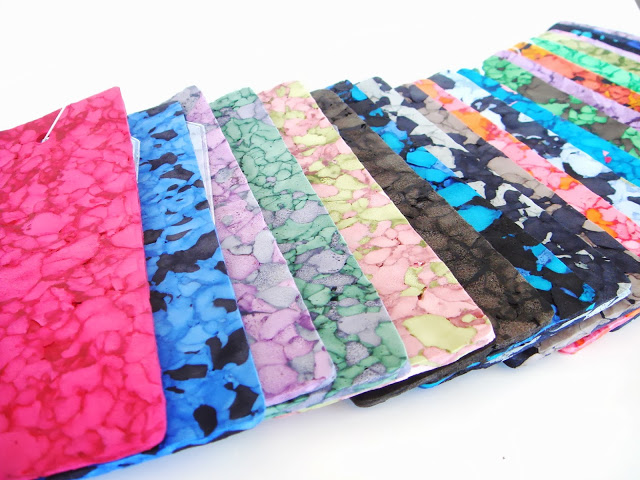 New developments in foam technologies are being driven by footwear, extreme sports, and water sports. Rogers Corporation, makers of PORON® open cell polyurethane foam, introduced its PORON® XRD® ready-to-use shapes developed for attention-getting performance cushioning and impact protection. "It's wearable, visible technology," explained Nancy Fendler, who manages communication for the brand. "For kids to wear it, it has to look cool."
Soft and flexible, PORON XRD material forms a comfortable, protective shell on impact; the cushioning also benefits from Microban®'s anti-microbial technology. PORON has developed a green alternative foam, ReSource, using soy-based polyols to replace over 45% of the petroleum-based polyols.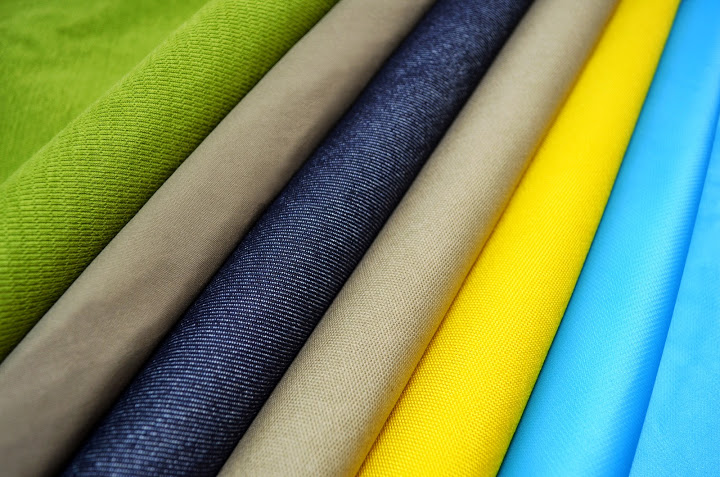 Also exhibiting within the IDC was PLUSfoam® from Plus Compound Technologies, used in footwear by brands such as Vans and Patagonia. PLUSfoam is a performance-based, recyclable, closed-cell, non-microbial and hydrophobic foam designed to be part of a closed-loop system. It's crafted using combinations of reclaimed post-consumer materials, post-manufacturing scrap, and virgin material. When recycled it becomes FUSIONfoam™ and can be used for footbeds, floor tiles, midsoles, etc.
At Camaro, a new wetsuit product called Titanium featured a bonded foam material with super 4-way stretch. One side is treated with a proprietary, silver-coloured water-repellent finish that can be reversed and worn next to the body to reflect body heat back to the wearer. The material not only looks cool, but is so stretchy it can replace latex cuffs at wrists, ankles, and necklines.
Always a leader in sustainability, Patagonia is developing a wetsuit material made in part from guayule, a non-food renewable plant. Guayule produces an agricultural-based latex that can be substituted for synthetic rubber.
Outdoor apparel is becoming more "lifestyle" oriented, using lighter, softer, fabrics; while at the same time incorporating the latest performance attributes, managing heat and cold, moisture and odor, and nearly anything else that could make the wearer more comfortable.
Invista's CORDURA® brand nylon merged durability with comfort in new light weight knits and wovens, as well as in denims for skateboarding and workwear. The high-tenacity nylon 6,6 fibre is available in finer deniers (from 210) and lower dpfs for use in light weight rip stops, dobbies, and other performance constructions.
CORDURA® brand staple fibre, with a long heritage in base-layer fabrics for the military, is evolving in fine-count spun yarns blended with soft fibres such as Modal for weft knitting; and is taking off in good-looking, durable denims at Levi's® and Wrangler® RIGGS WORKWEAR®.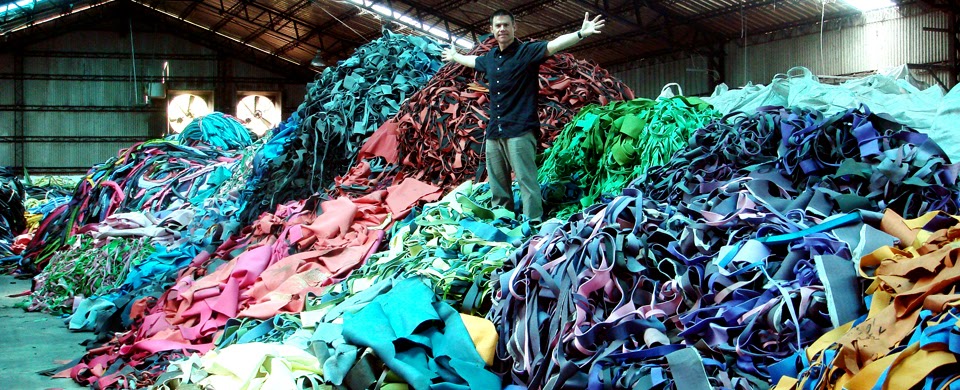 Inspired by the success of Mountain Hardwear's Ghost Whisperer™ jacket, the trend for finer, lighter, weather-proof wovens continues. eVent™ Fabrics' new waterproof and air permeable film is designed to meet the continued demand for lighter weight and softer laminates, and will be ideal for waterproof apparel for aerobic use or moderate weather.
The new membrane is being offered in three-layer laminates made of a 15-denier faces and 10-denier backers. The laminates are significantly lighter and have a softer hand and better drape, and testing shows a higher air permeability and moisture vapour transmission rate.
Lighter-than-air laminated fabrics using non-woven bases of highly technical fibres were shown by Cubic-Tech, including some with the new eVent membrane. The fabrics combined a bit of stretch with high-tensile strength at a minimized weight.
The trade-off between performance and sustainability is a hot topic in the outdoor business, particularly in regard to the use of fluorocarbons for durable water, soil, and stain repellency, called out by Greenpeace in their 2012 study. As the makers of laminate films and options, eVent will no longer purchase resins that use PFOA after 2013.
Schoeller's sustainable DWR ecorepel® recently won the OutDoor INDUSTRY AWARD in Friedrichshafen for its high ecological and sustainable value. Schoeller's ecorepel® is based in biodegradable paraffin chains. Similar to a thin layer of wax, the paraffin chains wrap themselves around individual fibres, reducing surface tension so that water and mud are repelled.
A seminar on Chemistry in the Supply Chain, sponsored by the Outdoor Industry Association, introduced the Chemicals Management Framework, a tool developed by the 100-member Chemicals Management Working Group, a sub-group of the OIA Sustainable Working Group.
The framework will supply a set of indicators for companies to benchmark chemicals management policies and practices, which will integrate with the HIGG Index tools for apparel, footwear and equipment being developed in conjunction with the Sustainable Apparel Coalition. Representatives from the US Environmental Protection Agency and the Fluorocarbon Council reported that the chemical companies who are charter members of the USEPA Stewardship Program have pledged to eliminate long-chain or "C8" PFCs used in DWR finishes by the end of 2015.
However, brands and manufacturers are concerned that short-chain or "C6" chemistries and other alternatives have not yet been proven for efficacy, nor thoroughly tested for harmful effects. Todd Copeland, strategic environmental materials developer at Patagonia, remarked, "Who decides what the appropriate level of performance is? There is no across-the-board answer, but the best combination of performance and ecology must be developed individually per brand and product."
The debate is particularly relevant to the outdoor industry, where a product's authenticity is ultimately verified by the consumer. Perhaps the industry's ongoing efforts in design and technical innovation may eventually result in the perfect balance of performance and sustainability.