Technology/Machinery
Truetzschler helps navigate the complex world of textiles recycling
Upcycling, downcycling, recycling and better use of raw materials are only a few terms for different sustainability efforts in the textile industry. Truetzschler examines the issues.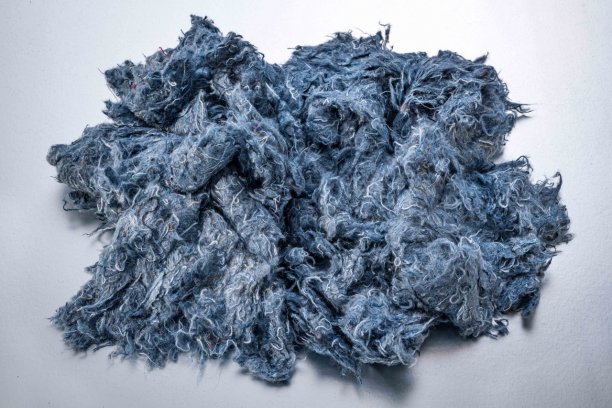 30th October 2020
Innovation in Textiles
| Mönchengladbach, Germany
Upcycling, downcycling, recycling and better use of raw materials are only a few terms for different sustainability efforts in the textile industry. The subject is complex and can have many different characteristics, says German textiles and nonwovens machinery manufacturer Truetzschler.
On the one hand there is the raw material PET bottles - former one-way water bottles, from which fleece fabrics or even carpets can be made in the second life cycle, the Mönchengladbach based company says. Yesterday's fashion items or used textiles, can also become a sought-after raw material and play a role in yarn production. A further recycling option belongs to the area of optimised raw material utilisation - thanks to advanced machine technologies, high-quality yarns are nowadays produced from production waste or even from noils, adds Truetzschler.
Unfortunately, textile recycling is not that simple, says Truetzschler. In Germany alone, over one million tonnes of old clothes are collected every year. But this huge mountain of material has to be sorted, classified and processed before it can be used as raw material. Some of it is marketed as used clothing. Another part is used as raw material and further processed, for example to make cleaning cloths, insulation material for cars or even bank notes. And a very large proportion is destined to end up in the incinerator because of its poor initial quality, the company says.
Water bottle with a future
A basic distinction is made between chemical and mechanical recycling processes. The recovery of polyester granulate from PET bottles is assigned to the chemical side. The bottles are shredded into flakes, whose polymers are then dissolved. These dissolved polymers represent the spinning mass from which new fibres or directly a new web is produced.
For this process, Truetzschler Man-Made Fibers offers a line for producing high-quality carpet yarns, the so-called BCF yarns (Bulk Continuous Filaments), directly from PET flakes. The process has three stages and consists of melting R-PET (recycled polyethylene terephthalate from PET bottles), spinning of a multifilament yarn via the spinneret, and subsequent drawing and texturing. Texturing refers to the permanent crimping of the filament.
However, fibres for short staple fibre yarns (Truetzschler Spinning) or for webs (Truetzschler Nonwovens) can also be the target. For the Truetzschler installation concepts, it makes no difference whether the polyester fibre comes from a secondary raw material or a virgin raw material, says Truetzschler. From a purely chemical point of view, it is not traceable which raw material the fibre is based on.
Mechanical recycling
The degree of difficulty of recycling processes always depends on the initial quality of the (secondary) raw materials, Truetzschler explains. Blended fabrics, for example, represent a basic problem in the recycling of used clothing fibre materials – because sorting accuracy is really rare in the used textiles market, it adds. Cotton, viscose, polyester, silk, polyamide, polyacrylonitrile, wool, linen and other materials can be mixed together in one fabric for example. On the other hand, secondary raw materials can also be sorted by type - waste or noils directly produced in the spinning mill are of excellent quality and can be perfectly recycled, the company states.
The path to a new beginning
The later the secondary raw material is obtained, Truetzschler says, the more complex the recycling process becomes. Waste from spinning preparation can be processed comparatively well, it adds. One example of this are the so-called noils, combed-out fibres and neps, which are undesirable especially where high-quality yarns are concerned, and since the material has already passed through the blow room and over the cards, it is high-quality 'waste'. This is a recyclable raw material that is used, for instance, in banknotes or hygiene products or is spun into yarn itself.
It is also possible to reclaim a portion of good fibres from production waste, such as blow room and carding waste, and reintroduce it into the spinning preparation process. A separate Truetzschler waste recycling line with particularly intensive cleaning by the Waste Cleaner CL-R increases the degree of opening and enables recycling down to the last good fibres.
Used textiles require many intermediate steps before the resulting raw material can be turned into yarn in a spinning mill, Truetzschler enlightens. Prior to running on Truetzschler machines, the material must first be sorted and cut, before it becomes a single fibre again. The result are bales made of opened and separated secondary fibres, which can then be fed again to the spinning preparation.
Bales made from 100% recycled fibres can be processed via a simplified Truetzschler spinning opening line. Additional intensive cleaning of the fibres is no longer necessary, as they have already been cleaned before being processed into textiles. When processing blends of recycled fibres and raw cotton or synthetic fibres, the use of a T-BLEND line is recommended by Truetzschler. This can guarantee the accuracy of the desired blending ratio, even at the highest production levels. To avoid losing too many fibres in the preparation process, the recycled fibres are no longer exposed to a separate intensive pre-cleaning process but are mixed with the raw material afterwards.
These bales of secondary raw materials are not only used to produce yarns, but also carded nonwovens on Truetzschler Nonwovens lines. The classic method applied here is hydroentanglement. Thermobonding, after the addition of bicomponent fibres, and chemical bonding are also possible.
More than just a trend
The textile industry has put sustainability on the agenda, says Trützschler. Efforts focus on environmental and resource protection, the substitution of chemicals, the promotion of sustainable fibres and humane working conditions. From cultivation to recycling or disposal, however, there are a variety of approaches to achieve these goals, the company explains.
As one of the leading textile machinery manufacturers, Truetzschler says it faces up to this responsibility. When designing our machines, we have been paying attention to shortened processes, optimised raw material utilisation, durable machine components and machines that significantly improve the recycling process, and not just since yesterday, the company says. Together with our customers we can thus make a contribution to a sustainable textile production chain, Truetzschler concludes.
The Truetzschler Group is a German textile machinery manufacturer headquartered in Moenchengladbach, Germany. The family business is divided into the business units Spinning, Nonwovens, Man-Made Fibers and Card Clothing. Machines, installations and accessories for spinning preparation, the nonwovens and manmade fibre industry are produced in eight locations worldwide. In addition to four factories in Germany, Trützschler has production sites in China (Shanghai), India (Ahmedabad), USA (Charlotte) and Brazil (Curitiba) as well as a development location in Switzerland (Winterthur). The company has a worldwide service network with service companies and centres in all important textile processing markets.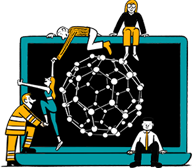 Business intelligence for the fibre, textiles and apparel industries: technologies, innovations, markets, investments, trade policy, sourcing, strategy...
Find out more