Opinion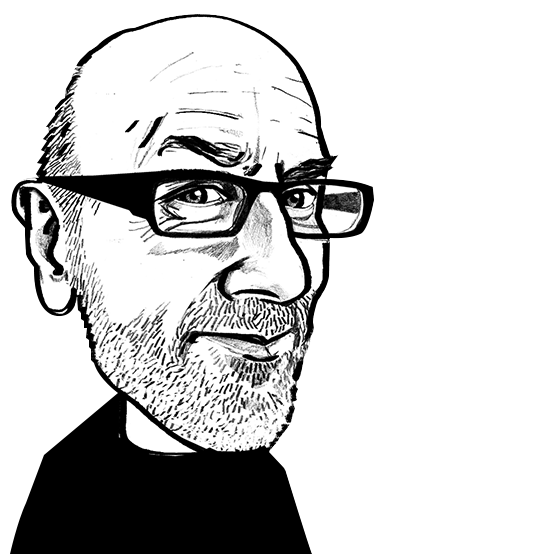 Trying to understand Russia
Adrian Wilson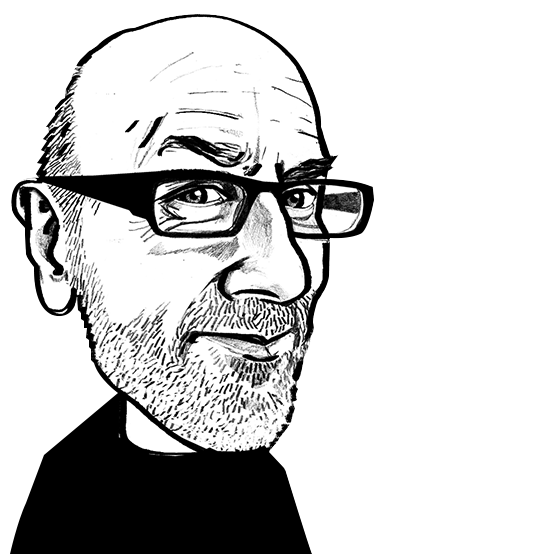 Adrian Wilson reports from Techtextil in Frankfurt One thing I noticed at this year's Techtextil was a considerable rise in both exhibitors and visitors from Russia, compared to the last show two years ago. There are no figures available from show organiser Messe Frankfurt to confirm this as yet, but there are many signs that the economy in Russia is currently very favourable for major technical textile markets - if only anyone quite knew how to get in. Take the autom

1st June 2011
Adrian Wilson
| Frankfurt
Adrian Wilson reports from Techtextil in Frankfurt
One thing I noticed at this year's Techtextil was a considerable rise in both exhibitors and visitors from Russia, compared to the last show two years ago.
There are no figures available from show organiser Messe Frankfurt to confirm this as yet, but there are many signs that the economy in Russia is currently very favourable for major technical textile markets - if only anyone quite knew how to get in.
Take the automotive industry, for example.
There was a massive resurgence of the car industry globally in 2010, and nowhere was this more pronounced than in Russia, which climbed from being the 19th biggest car manufacturer in 2009 to 14th in 2010, leapfrogging the UK, Italy, Poland, the Czech Republic and Turkey in the process - by units produced, if not value.
The importance of this cannot be understated, since it represents year-on-year growth of 93.5% - 1.4 million cars and light vehicles in 2010 - the highest growth anywhere, in an extraordinary year when overall growth was 25.8% worldwide, as the industry bounced out of recession.
There are signs that such a boom could now happen in construction - and most likely in Russia more rapidly than anywhere else. There have been a number of significant Russian government contracts secured over the past year or so - most notably the Vladivostok APEC Summit next year and the Sochi Olympics (Russia's bid to host the 2014 Olympic and Paralympic Winter Games), inexorably building up to the controversial (in the UK at least) 2018 FIFA World Cup. The Russian construction sector will undoubtedly be greatly boosted by the need to build stadiums, hotels and the necessary transport infrastructure for these events in the next few years.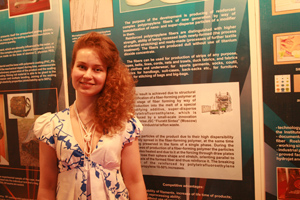 Yet at the same time, many of the Russian exhibitors at this year's Techtextil seemed strangely stuck in a time warp - behind an Iron Curtain that supposedly disappeared over two decades ago. They are not brands or companies as such, but curious delegations of regional governments, banks, academia and industrial manufacturing units, still tied to the old way of doing things, where everything is interlinked.
The Ivanovo industrial region's stand at Techtextil is a case in point.
Ivanovo - traditionally the textile capital - has two-thirds of Russia's cotton production and its textile manufacturers produce around 1,600 metres of fabrics annually. Industrial manufacturing seems to combine with agricultural considerations in driving things forward.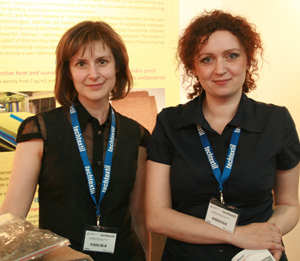 This is all, on the surface basic stuff, yet its scientists are driving projects based on nanocomposites, advanced plasma treatments, the ecological cottonization of flax and chitosan-based medical dressings, to name but a few.
Altai is another case in point. This region, bordering China, is noted for flax production, and has projects aimed at promoting a modified flax fibre called Altai-9, for conversion into technical textiles for products for construction, automotive and furniture end-uses.
It has invested in Swiss and German technology and will begin annual production of such products - an estimated annual 5,000 tons - by 2012.
Yet despite this progress, there is not a sense of dynamic companies steering the way forward at all - if they even exist.
Patents and funding continue to be secured, but it is difficult to fathom what real progress is being made.
I hope these observations don't insult anyone. They're not intended to - merely to illustrate an outsider's bafflement. And communicate a desire to understand more.
Adrian Wilson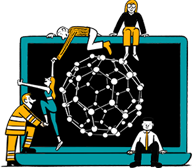 Business intelligence for the fibre, textiles and apparel industries: technologies, innovations, markets, investments, trade policy, sourcing, strategy...
Find out more