Turkish researchers have unveiled a number of projects to develop innovative textiles and launch their production in partnership with potential investors. As Turkish textile producers are forced to look for new export destinations due to political tensions between Russia and Turkey, these innovations could prove to be a significant asset in their ongoing efforts to expand to new foreign markets
The research and development (R&D) projects were presented during last month's UTIB International Textile and Apparel Sector International R&D Brokerage Event in Bursa, in the country's western part. The event was held in mid-May, and attracted participants from 20 countries, as reported by local business news site Finansgundem.com.
"We have been holding this research and development event since 2009. To date, 100 projects have found investors to support their lunch," said Ibrahim Burkay, the president of the Uludag Textile Exporters' Association (UTIB) which organised the event.
Prof Arzu Marmaralı, Prof Mehmet Kertmen and Prof Nuriye Kertmen along with their team from the Ege University in Izmir are developing a textile stretcher which will be enabled to adopt itself to the shape of the transported persons, and it will be fitted with antibacterial and protective capacities. To launch production of their product, the Turkish researchers are seeking an investment of some TL 468,000 (€142,500).
Dr Hasan Basri Kocer from Bursa Technical University and his team are seeking an investor who would ensure funding for their project to make military uniforms enabled with antimicrobial capacities and fitted with increased protection against adverse weather and environmental conditions. These are to be manufactured with the use of hydroxyl ammonium and polyester fibre, according to the research team behind the project.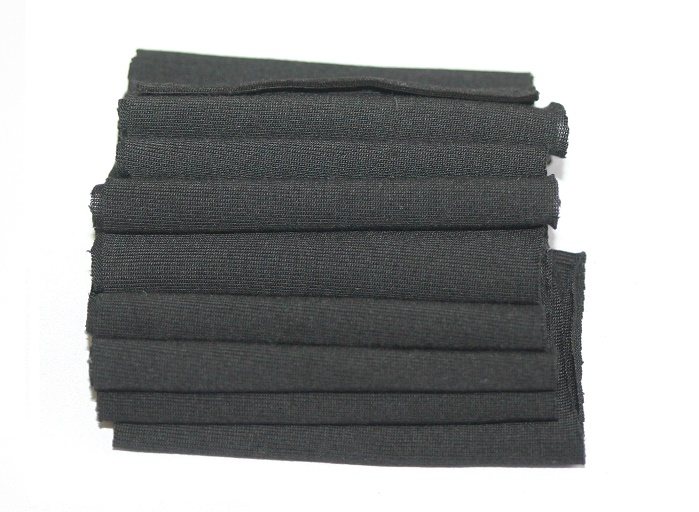 Dr Mehmet Sabri Ersoy, Dr Ayse Nur Tarakci and their team from Turkey's Kahramanmaraş Sütçü İmam University are developing a hat fitted with small photovoltaic (PV) panels powering a camera and related sensors, designed to help those suffering from visual impairment. The research project is estimated to be worth some TL 70,000 (€21,500) and scheduled to be completed within the next 24 months.
Local industry association Istanbul Textile and Apparel Exporters' Union (ITKIB) says Turkey's textile production facilities are mainly located in the country's largest city Istanbul, as well as the cities of Izmir, Bursa, Denizli, Kahramanmaraş and Gaziantep. As a result, the research teams behind the innovative textile projects which were presented at the May event were also predominantly located in these regions.
The ITKIB said that Turkey's textile industry has experienced a period of rapid expansion from 1990, when local companies exported about US$1.1 billion worth of output, to 2009, when its exports totalled US$5.4 billion. This represented almost a fivefold increase over a period of 19 years, as indicated by figures from the industry association.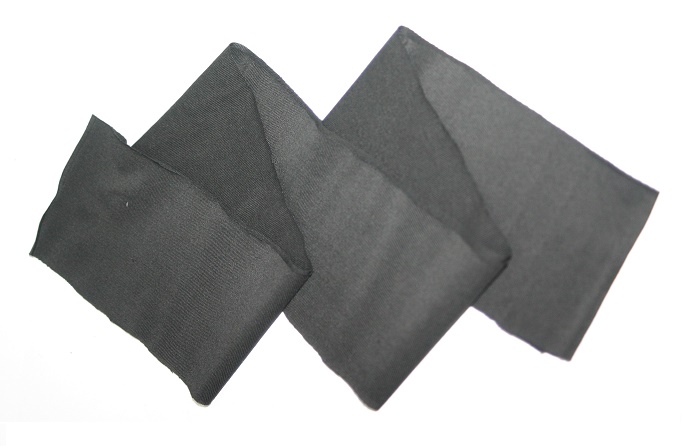 The UTIB was set up in 1986. The association currently consists of about 1,270 member companies which have a market presence in more than 180 countries, such as the UK, Germany, Italy, Poland, Russia, Romania and Iran, according to data from the UTIB. In 2014, the association's members exported an aggregate US$1.412 billion worth of output.
Turkish textile exports expand
According to a report prepared by research company EMIS, while exports of Turkish textile and clothing goods have been on the rise in the recent years, the sector's share in the country's total export sales has been decreasing.
"In 2012, Turkey was the ninth biggest textiles supplier in the world with a 3% market share and seventh-largest clothing supplier with a 3.4% share. Turkish textiles exports rose by 2.6% to US$13.3 billion in 2012 while clothing exports increased by 2.8% to nearly US$12 billion," the report said. "Textiles, leather and clothing output accounted for 7.94% of Turkish manufacturing and 1.63% of the country's GDP in 2011. These figures are forecast to decrease to 7.61% and 1.55%, respectively, in 2016."
Russian sanctions halt Turkish textile exports
Export sales to Russia, which had traditionally served as a major importer of Turkey's textile and clothing sector, were halted last year as a result of a political crisis between the two countries triggered by the downing of a Russian fighter jet by the Turkish military in November 2015. Since then, to compensate for the sanctions imposed by Moscow on the Turkish textile and clothing industry, Ankara has intensified efforts to find new markets for local manufacturers.
Giyasettin Eyyüpkoca, the president of local industry association Laleli Industrialists' and Businessmen's Association (LASIAD), said Russia's sanctions on the Turkish economy and the economic downturn in a number of Western European countries have forced local textile exporters to look for new markets in the Middle East and Africa, and organise roadshows for Turkish entrepreneurs.
"The year 2016 will be challenging for the textile and ready-made clothing sectors. However, we see potential in Africa," Eyyüpkoca told local newspaper Daily Sabah.
This article is also appears in...