26th September 2018, Modena
Updated 3D printed fairing for Ego Corsa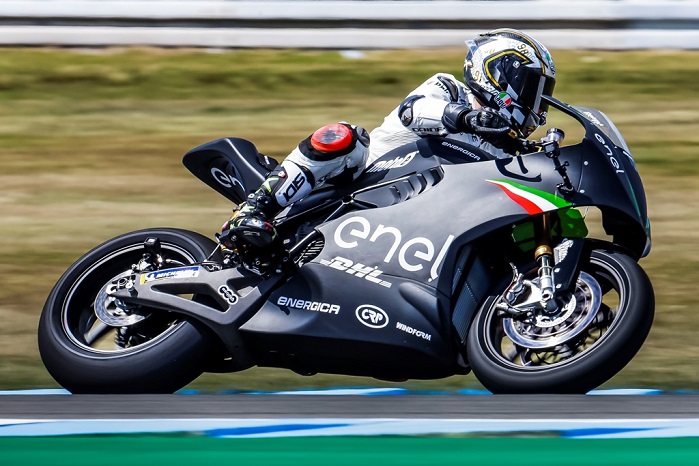 The 2019 Ego Corsa race bike prototype with a new 3D printed fairing with improved aerodynamics was on track during the last series of tests carried out before the upcoming first edition of the FIM Enel MotoE World Cup. The 3D printed fairing was manufactured by CRP Technology via Laser Sintering using Windform XT 2.0 carbon fibre reinforced composite material.
CRP Technology is Energica Motor Company's technical supporter in the development of the 2019 Ego Corsa. "We have had the fairing available in short time," said the Energica technical staff. "This fairing is not only more aerodynamic, but it also has a smaller frontal and lateral section. These improvements led to achieve increase in terms of performance and they led to achieve greater manageability in fast corners."
This article is also appears in...