Coming off a less-than-stellar 2016, the US outdoor industry is in now in turmoil over the Salt Lake City, Utah location of the industry's largest trade show, Outdoor Retailer (OR).
The controversy is the result of policies regarding the use of public lands, a subject near and dear to the outdoor recreation industry. America's federal government has historically set aside a number of public lands for the enjoyment and recreation of the public, preserving them from commercial development.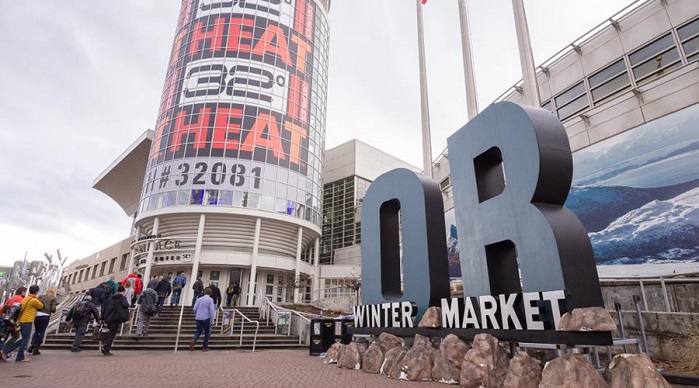 Specifically, in late December, then President Obama created a new national monument in Utah, Bears Ears Buttes, protecting a total of 1.35m acres. The Republican legislature and governor of Utah reacted negatively, calling for the ownership of the lands to be returned to the state.
This set off protests during the OR Winter Market in January, led by long-respected outdoor industry executives Yves Chouinard of Patagonia, and Peter Metcalf of Black Diamond, which is based in Utah. Each penned op-eds spelling out the economic benefits generated by the outdoor industry in the state of Utah, and suggesting that the industry's premier show might go elsewhere if the industry was unappreciated by Utah's government.
Nevertheless, in early February, Utah governor Gary Herbert signed a resolution passed by Utah's Republican legislature calling on President Trump to rescind the national monument status from Bears Ears.
Why OR and the outdoor industry matter to Utah
According to Amy Roberts, director of the Outdoor Industry Association (OIA) in the US, the outdoor recreation economy in Utah generates more than $12bn in consumer spending and supports 122,000 jobs in the state, paying $3.6bn in salaries and wages and contributing more than $856m in state and local tax revenue.
OR's contract with Salt Lake City is up in 2018, when the show is set to transition to a new schedule of three shows in January, June, and November. The show had indicated it would open up a bidding process for potential relocation.
Key brands withdraw from OR
The outdoor industry reacted vehemently to the threat to public lands. On February 7, Patagonia was the first brand to announce that they would not exhibit in this summer's OR in Salt Lake City as a result of the state of Utah's resolution.
Rose Marcario, president and CEO of Patagonia, stated, "Because of the hostile environment they have created and their blatant disregard for Bears Ears National Monument and other public lands, the backbone of our business, Patagonia will no longer attend the Outdoor Retailer show in Utah and we are confident other outdoor manufacturers and retailers will join us in moving our investment to a state that values our industry and promotes public lands conservation."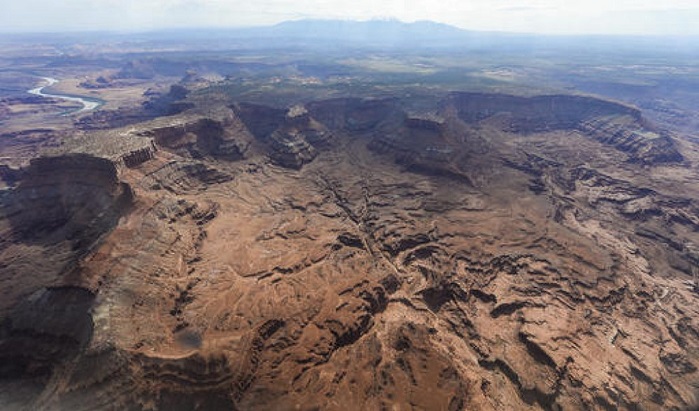 Patagonia was followed by Arc'teryx, Polartec, and several smaller brands who withdrew from exhibiting in Salt Lake City; while other brands such as Ibex said they would exhibit on a smaller scale, channeling the savings into supporting the The Conservation Alliance Public Land Defense Fund. Arc'Teryx has said that it will also send its funds allocated for the exhibition to the Conservation Alliance.
"Outdoor recreation is vital to our existence, and public lands conservation is essential," said Gary Smith, Polartec CEO. "That's why we're proud to join with those willing to invest in doing the right thing, in standing up for the unique and finite resource that is our public lands. It's never been more important to demonstrate that collaboration and conservation, not domination and extraction, will determine the quality of our future."
Outdoor industry urged to come together
A number of other brands, however, have jumped into the fray in support of exhibiting at the upcoming summer market in Salt Lake City, including The North Face, Vasque, Utah-based Cotopaxi, retailer REI, ingredient brand PrimaLoft, and most of the companies on the OIA board of directors.
"Our messages are reaching a broad audience and having impact with the public and policy makers. But that impact will dissolve if we don't stick together now. Boycotting the Outdoor Retailer show will hurt our industry and the credibility we've worked so hard to build," read the OIA board's directive to the outdoor industry.
The Conservation Alliance also intends to remain with the show. "We look forward to collaborating with our members at the July trade show to send a strong, unified message about preserving our public lands system, and the special places that lie therein," said a February 14 statement.
Marisa Nicholson, OR show director, also issued a plea for unity, explaining, "Outdoor Retailer is the only gathering where the entire industry comes together to conduct commerce, share best practices and exchange ideas. There is no other event where the most respected iconic brands and retailers—large, medium and small in size—show up 'en force.'
But the boycott of Outdoor Retailer levies the most significant negative impact on those medium and small-sized companies that count on the show to conduct business. We have a unique, maybe even singular, opportunity to coalesce, organize, speak and lay plans to make a difference around public land awareness in such a way that it is not only heard but that it can make a positive difference. Our goal is not just to speak. Our goal is to be heard."
What's next for OR and America's public lands?
On Thursday, February 16, OIA director Roberts and industry executives are scheduled to meet with Utah Governor Herbert. The outcome of the meeting may determine the future of OR, and the outdoor industry's business in Utah.
"The Outdoor Industry Association is united with our member companies in opposition to the recent resolutions passed by the Utah legislature concerning monuments in Utah," said OIA's statement.
"Political leadership has the opportunity now to change course and grow the outdoor recreation economy to the benefit of all Utah citizens. If they are unable to reach agreement, OIA will continue to work with Outdoor Retailer to move the show as soon as possible."
In the long run, OR will survive, whether in Salt Lake City or elsewhere. But the bigger issue may be America's political climate regarding the preservation of public lands for outdoor recreation—not just in Utah, but across the entire US. Losing these lands would have a detrimental effect on the outdoor industry in the US, and on the innovative design, manufacturing, and retail businesses that contribute to it.