14th December 2018, Darling Heights
USQ delivers technology workshop on composite rebars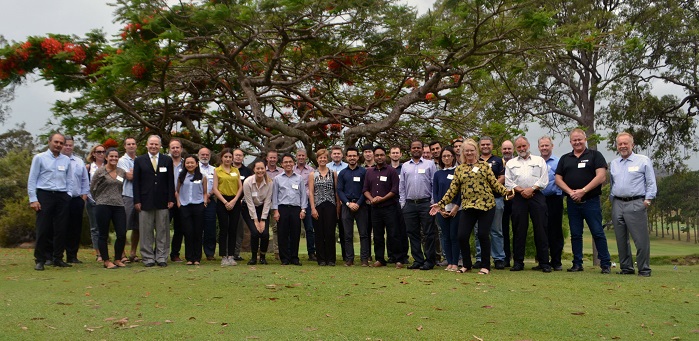 The University of Southern Queensland (USQ) has partnered with Composites Australia to provide Australian civil and composite engineers with access to the latest knowledge on an innovative reinforcing solution to the costly corrosion of concrete infrastructure.
The workshop was delivered by internationally-renowned leader on the use of fibre-reinforced polymer (FRP) composite materials in construction, USQ Adjunct Professor Brahim Benmokrane from the University of Sherbrooke, who was joined by USQ Civil Composites Group Leader, Associate Professor Allan Manalo. It provided practising Australian engineers, civil engineering firms and engineering students with the knowledge necessary to design concrete structures with FRP bars.
This article is also appears in...