Testing/​Standards
Uster Statistics celebrates 60 years
Looking ahead, the ongoing expansion of Uster Statistics will continue with the inclusion of many more quality parameters.
10th July 2017
Innovation in Textiles
| Uster
Uster Technologies, a leading high-technology instrument manufacturer of products for quality measurement and certification for the textile industry, is celebrating the 60th anniversary of its Uster Statistics tool.
According to the manufacturer, the development over the decades provides a reliable monitor of how quality demands in textiles have increased. For example, a typical yarn with a 50% quality rating back in 1964 would need to register much better evenness to reach the same level half a century later. This comparison is made using Uster Statistics Percentiles for comparing the quality of spinning mills worldwide.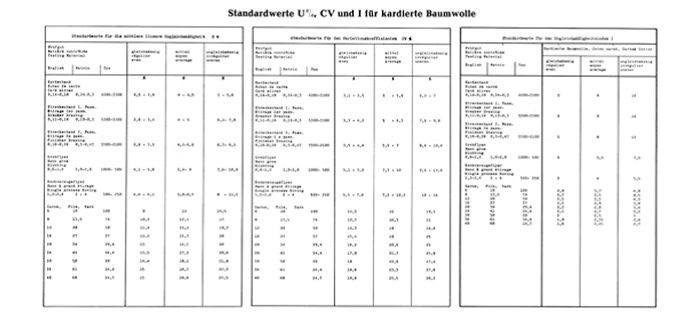 Looking ahead, the ongoing expansion of Uster Statistics will continue with the inclusion of many more quality parameters such as Hairiness Length Classification in the 2018 edition, the company reports.
From cotton to blends
Evenness remains one of the essential quality standards for the industry today. By 1997, standards for fibres were added, based on the Uster Afis. The statistical data has also become much more comprehensive, extending to take in a wider range of fibre materials, including wool, viscose, polyester and even blends.
In 1957, Uster Standards included just three quality parameters, contained in two chapters across only six pages, including six graphs. The latest 2013 edition of Uster Statistics covers 101 quality parameters in 123 chapters, using over 2,500 graphs. "The standards are far more than figures to compare yarn quality around the world," said Gabriela Peters, Product Manager Yarn Testing within Uster Technologies. "Uster Statistics have become a common language of quality for yarn producers and yarn users."
The famous red lines
Uster Statistics Percentiles (USP) were introduced in 1965 – and today industry members can recognise the familiar red lines, indicating values for a 5%, 25%, 50%, 75% and 95% standard. The USP figure is a rating for a particular parameter, based on comparisons with the quality level being produced by mills worldwide.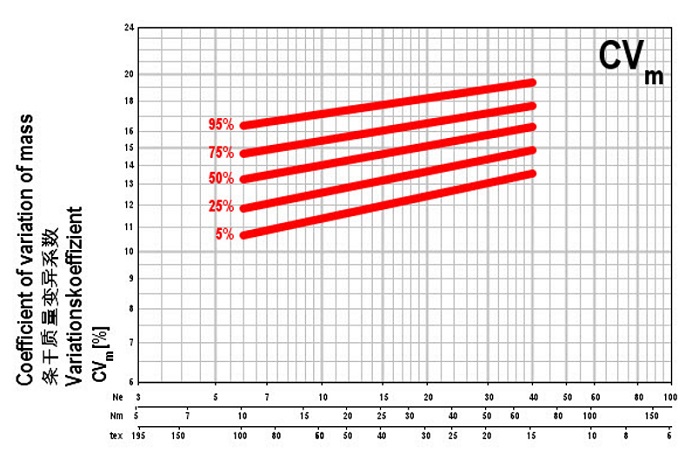 Today yarns are often spot-market internet purchases. Missing specifications based upon objective values lead to a serious deterioration in the quality of garments or other textile products that is why also leading yarn traders insist on clear specifications for yarns and Uster Statistics offer the references. "The famous red lines show their relevance along the textile value chain. Uster Statistics actually bridges the gap between yarn producers and yarn users, enabling them to talk about quality in a way that is understood by all," the company explains.
Change in evenness
Standards for evenness testing have been available for 60 years and during these years the values behind this standard have improved. The evenness of yarns has become better over the long term. Taking a typical ring-spun yarn of 100% combed cotton, 20 tex (Ne 30), a USP rating of 50% could be achieved in 1964 with a CVm of 15.2. To be at the same level, a similar yarn in 2013 would have required a CVm value of 12.6.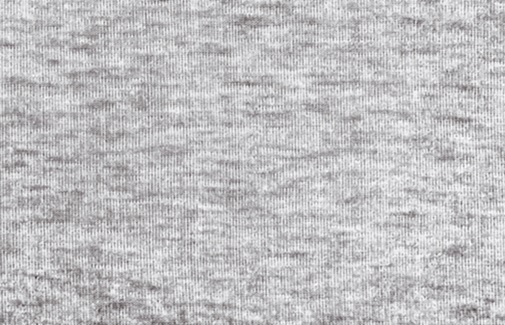 This trend underscores the fact that customers over the years have become more and more demanding about yarn evenness, in tandem with the quality improvements made possible by the technological progress in spinning machinery. At the same time, the evenness testing instrument has become much more sophisticated – with advanced technology and sensors now providing the most accurate testing results.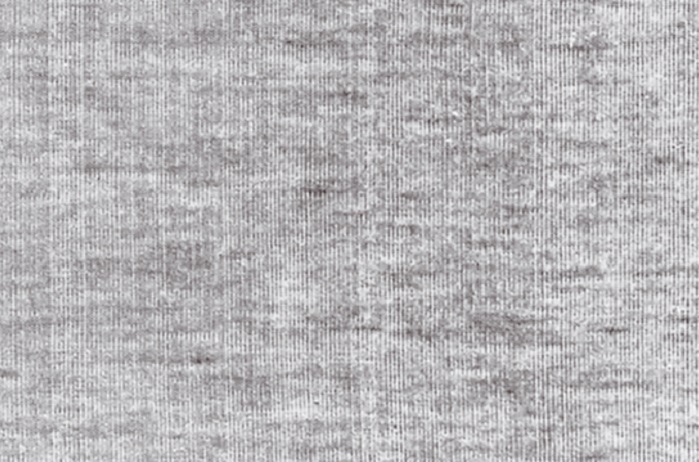 "With the essential support of Uster Statistics as a tool for daily testing routines, the latest-generation Uster Tester 6 is the ultimate in user-friendly and intelligent quality assurance. Its integration of all test data enables the automatic production of quality reports with a clear presentation of the USP values," the company concludes.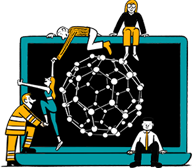 Business intelligence for the fibre, textiles and apparel industries: technologies, innovations, markets, investments, trade policy, sourcing, strategy...
Find out more