Opinion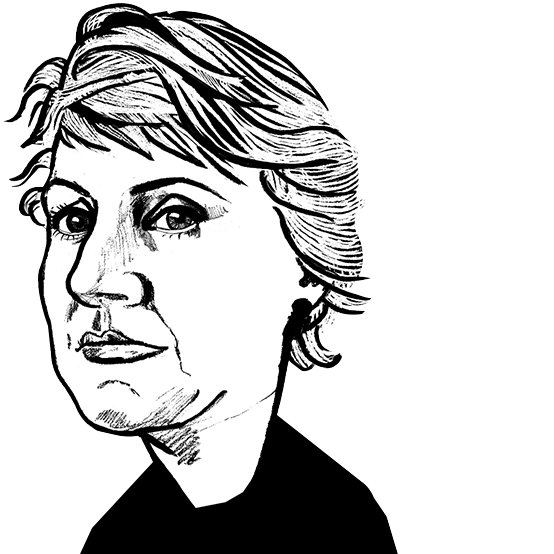 Virtual format gives IFAI EXPO a real international flavour
Marie O'Mahony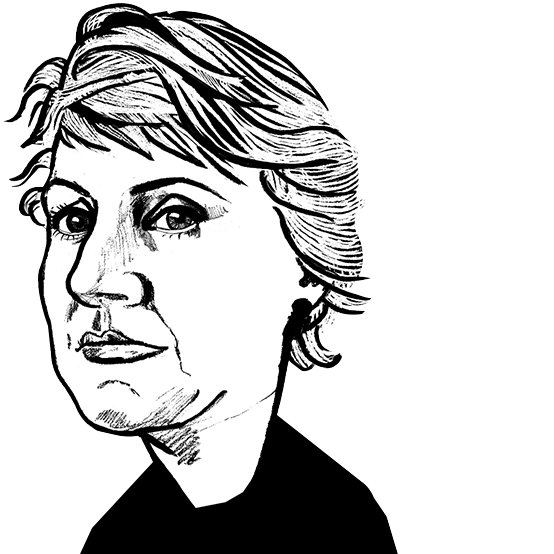 Although centered around the North American market the virtual format makes the IFAI EXPO a more global event - after all the second 'I' in IFAI is 'International'.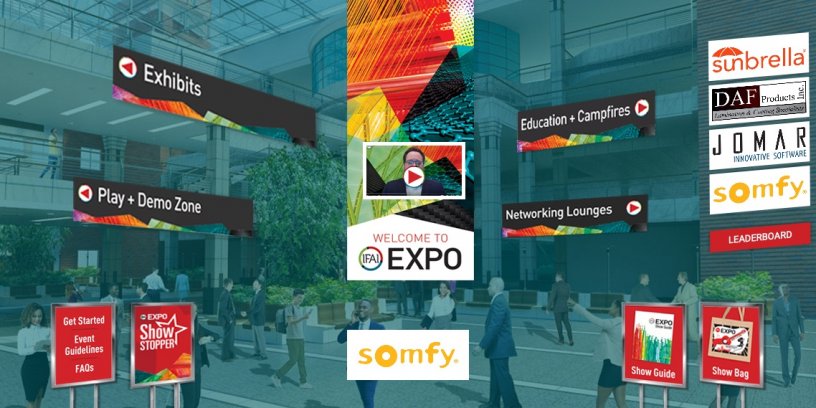 18th November 2020
Marie O'Mahony
| Roseville, MN, USA
The Industrial Fabrics Association International (IFAI) holds its annual EXPO in a different US city each time, and every other four years this coincides with the Presidential Election which adds shall we say a little something special to the proceedings. This year the event like so many others has moved online. While key trends and innovations are not always as readily identifiable in the digital format, there have been some exciting new developments on the show booths as well as those introduced in the education presentations. Although centered around the North American market the virtual format makes this a more global event - after all the second 'I' in IFAI is 'International'.
Virtually evolving
The trade show in its virtual format is evolving at a considerable pace. The challenge being to present something that exhibitors, presenters and attendees will recognise and navigate comfortably without trying to digitally replicate the in-situ trade show in an overly literal way. The virtual expo format worked well with a clear landing page to then navigate through the main areas from booths to education events with the only real sticky point being the initial access.
Exhibitor booths allowed for open comments and business cards to be dropped with notes attached. This created two tiers of interest information for exhibitors to follow up on as it was released to them throughout the event as an Excel file. For visitors it gave access to company web sites and a more limited amount of product information. Missing was the in-person networking over coffee and the ability to handle fabric or to see and hear technology in action.
The education events made presentations available after the live presentation which was helpful for attendees from different time zones. From a journalist's point of view, one of the key pieces of information to take away has always been who is in the audience as an indicator of emerging sector interest. For example, a few years ago every presentation on smart materials and wearable technology was attended by representatives from the automotive industry. So, although they denied it, there was obviously something new involving responsive textiles coming from that industry.
The virtual booth
One, possibly unintended, consequence of the digital format was a sense of much more curated booths. While less could be shown than in an actual show, it also allowed certain types of information to be communicated much more effectively such as video, brochures and reports. For larger brands with extensive web site, in particular, this was useful. To take YKK as an example. I am usually impressed by their booth where the company might showcase an innovative new zipper with added performance or functionality. In the more 'curated' format, I discovered more about the YKK Solutions Group who work with manufacturers to find ways of improving production issues, looking at ways to save time and materials.
The virtual format allowed for key trends to be picked up on quickly and comparisons made. Circularity started to be a big trend at last year's expo and it was there in strength this year also. With President-elect Joe Biden promising to immediately sign the Paris Accord after he is sworn in on 20th January 2021 this is a market set to grow both in terms of its economic worth and as a driver of innovation.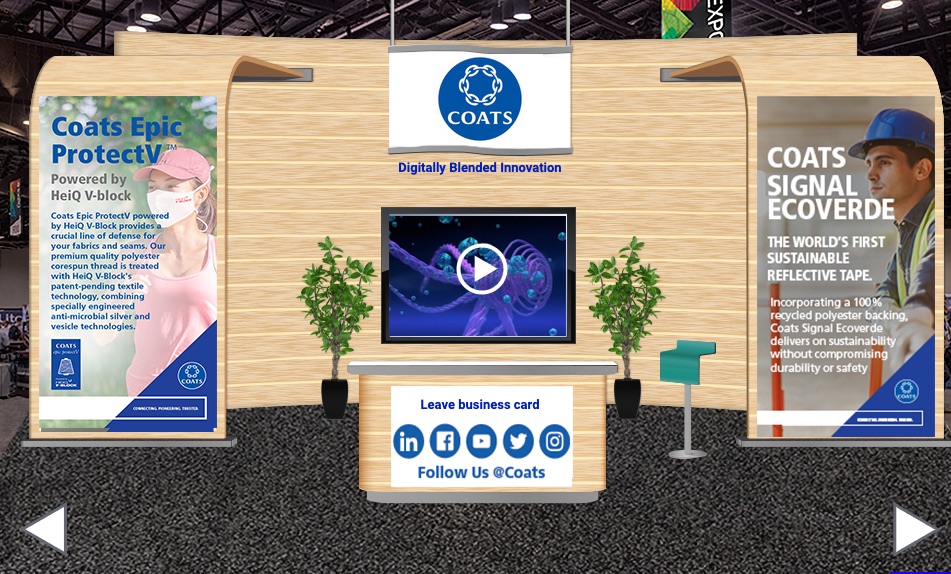 Coats sustainable product range includes EcoVerde, a line of fully recycled premium core spun and textured sewing threads offering the same performance level as non-recycled threads. Their future plans include finding ways to speed up the process of recycling threads from end of life garments.
Smart materials and systems featured amongst exhibitors with companies such as Amann USA offering Silver Tech and Silver Tech + threads for embroidery and seam stitching where conductivity is required. Swift Textile Metalizing LLC offering conductive woven, nonwoven and knitted fabric. Applying a fine layer of metal to the fibre these can then be woven in a Ripstop or a Taffeta weave retaining the handle, drape and durability of a conventional weave. Similar range flexibility is offered in knits from mesh to scrim, tricot, jersey and continuous loop fabric structures.
Education
Not having to rush from one part of a building to another and juggling compelling presentations, on at competing times, is one aspect of the virtual format that many will have welcomed. At a time of few luxuries, it was something to be appreciated and made the most of. The range of presentations this year has been broad, from PPE and issues around its production and standards, to new product launches in wearable technology, as well as global trade discussions. With so much curated amongst the booths, the diversity of these talks and speakers made for a change of tone and pace.
Temperature control in apparel has shown itself to be essential to health, wellbeing as well as performance. Courtney Curran outlined Brrr's developments with two patented technologies. The configuration both apply a cooling core sheath fibre (as illustrated). A core of stretch Spandex surrounded by a cooling nylon and polyester core sheath with the outer layer of cotton is the company's patented denim. The second uses a cooling nylon core with polyester sheath yarn with a viscose rayon outer layer to give the wearer the handle of a modal rayon but with a cooling performance. A new development to be launched uses recycled PET with the cooling technology.
The industry offered some reflection on how it has dealt with the challenges of COVID-19, offering some thoughts on what may lie ahead also. Kingshuk Mukherjee, Founder of Global Impex USA pointed to the large build-up of unsold inventory during the pandemic taking Polo Ralph Lauren as an example with 75 stores closed in the US alone and anticipated losses of $1bn and 25% sales drop by the end of the year. PPE he sees a different story emerge with the US healthcare PPE market values at $1.46bn in 2017 and now he projects that it will be worth $8.67bn by 2027.
In a separate panel discussion Dave Rousse, President, INDA stated that his nonwovens industry members' biggest challenge during the pandemic has been face masks. Before the crisis 80% of North American medical surgical face masks were being produced in Asia. Describing it as a tough scramble, Rousse is now confident that the region is poised to achieve self-sufficiency by the middle of 2021.
"The challenge is what happens if the demand snaps back to Asia," he asks, "what happens to the investment made to make us self-sufficient here." To find a way of supporting innovation and protecting the investment in it, while engaging in global trade is a difficult balance to find. Calls for a more transparent and equitable supply chain may offer a solution, and this is certainly the time to look at how it can be achieved as the last few years have shown just how uncertain trade agreements can be.
IFAI EXPO 2021
While this year's expo made the most of the virtual format a return to a physical trade show is hoped for next year when it is scheduled to take place in Nashville. There have been positives this year, particularly in reaching a more international audience and creating a more diverse events schedule accessible across time zones and fitting with audience schedules. Perhaps we will see a more hybrid and curated trade show format emerge, with disruption comes the opportunity for new experiences to be offered with innovative formatting. As this year draws to a close, the industry is done with 2020 and looking forward with hope and ready to be excited in 2021!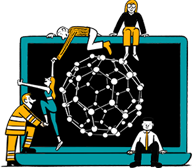 Business intelligence for the fibre, textiles and apparel industries: technologies, innovations, markets, investments, trade policy, sourcing, strategy...
Find out more