Opinion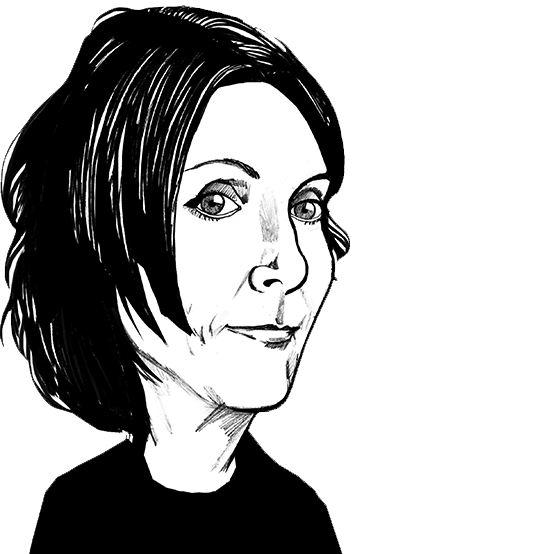 War on waste at ISPO Munich 2020
Anne Prahl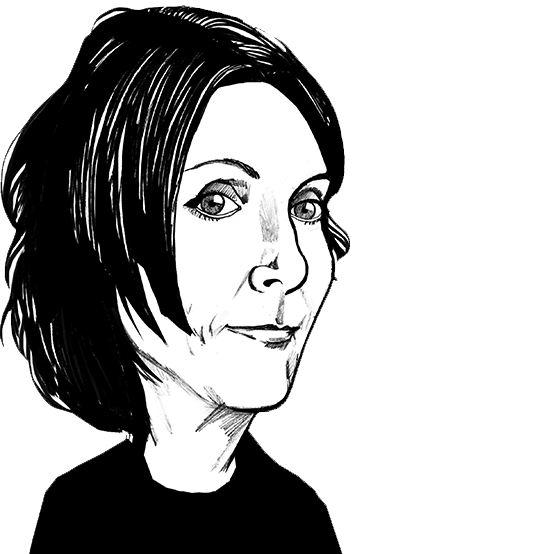 Industry is finally taking on responsibility for rethinking how we make, consume and dispose of sports and outdoor products.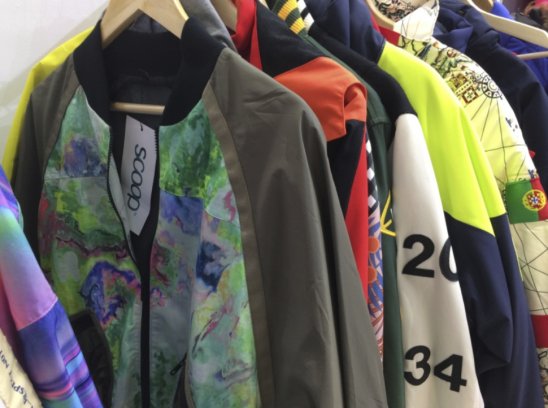 3rd February 2020
Anne Prahl
| Munich
At this year's ISPO Munich tradeshow, the sports and outdoor industry declared war on waste, whether it is single use plastics, production or post-consumer textile waste. A broad variety of materials, technologies, products, initiatives and collaborations demonstrated that the industry is finally taking on responsibility for rethinking how we make, consume and dispose of sports and outdoor products.
Eliminating plastic waste
In an expansive sea of displays featuring plastic bottles, fishing nets and turtles, French snow sports company Picture Organic Clothing presented the most compelling message. The company's 'Stop Waste' campaign aims to inspire both industry and consumers to change their plastic consumption and subsequent waste creation. Picture Organic, who were early adopters of working with recycled fabrics, have recently earned B CORP certification and are aiming to eventually cut out any petroleum-based raw materials in favour of fabrics made with plants, such as sugar cane or castor beans.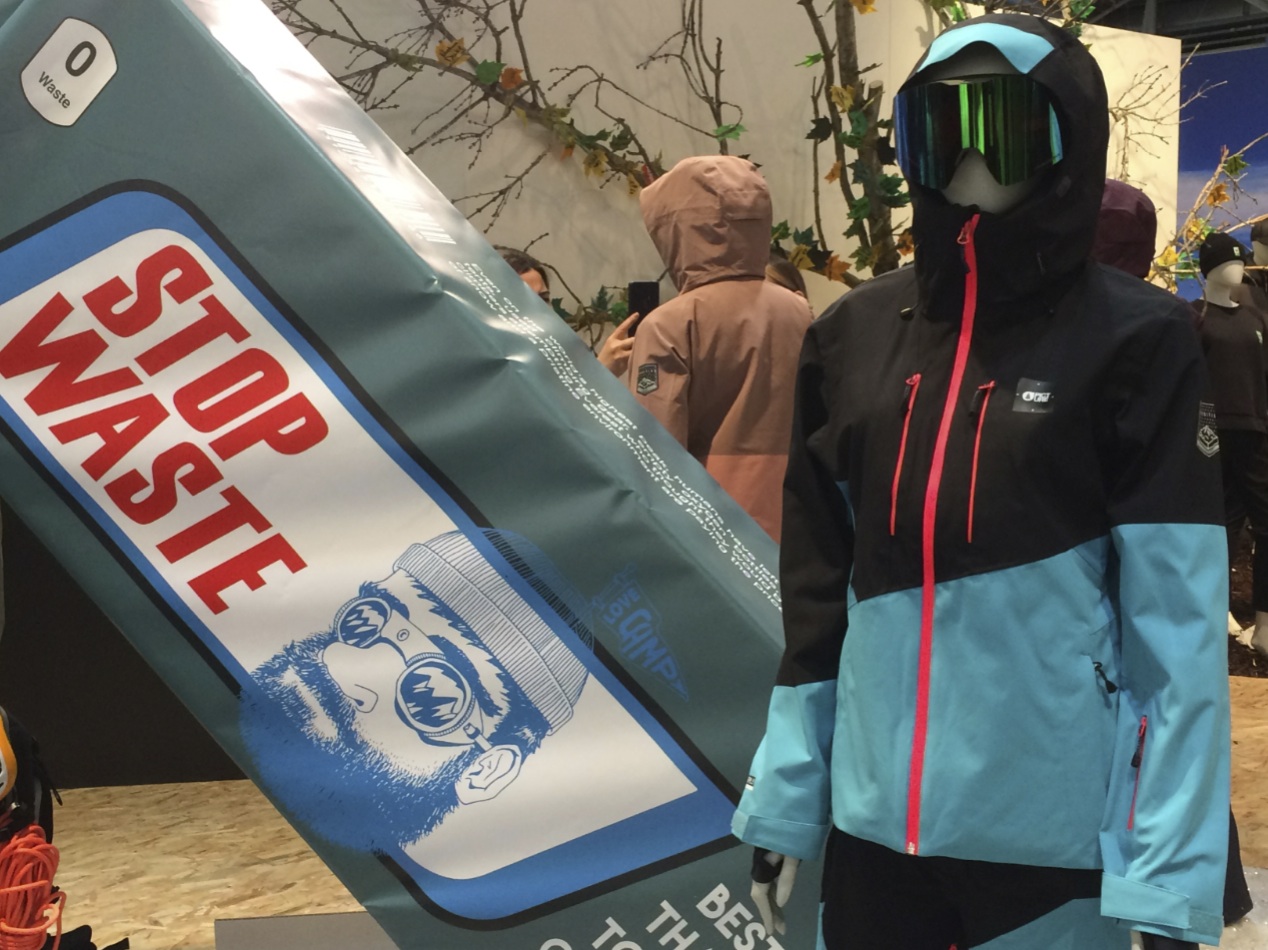 Organic Clothing display at ISPO Munich 2020 © Anne Prahl
As recycled polyester fabrics are becoming standard in the industry, it is still difficult to source 100% recycled trims, such as zips. Many trim suppliers have managed to create recycled drawcords, drawcord stoppers and zip tapes but the teeth appear to be much harder to manufacture from plastic waste. Therefore, it was great to see that Chinese trim supplier Shun Hing Zipper Co. Ltd have developed recycled zips with both the coil zip teeth and tapes made from discarded plastic bottles.
Recycled zips by Shun Hing Zipper Co. Ltd at ISPO Munich 2020 © Anne Prahl
Another critical aspect of reducing plastic waste is the research and development around microfibre shedding and the Dark Ice Project is an ambitious expedition to explore how microplastics behave in the water, snow and ice in the Artic. As the technical partner for the project, The Woolmark Company have teamed up with adidas Terrex, BYBORRE and GORE-TEX to engineer a kit that meets the athletes' physiological and environmental needs during the expedition. By choosing 100% natural, renewable and biodegradable merino wool for some of the key pieces, the team want to make sure that the expedition clothing does not contribute to the problem of microfibre shedding.
Dark Ice Project x The Woolmark Company display at ISPO Munich 2020 © Anne Prahl
In addition, the European Outdoor Group's Single Use Plastics Project, which brings together over 35 retailers and brands from the outdoor industry to research and test ways to reduce the impact of the industry's single use packaging, is working on creating an industry-wide system of collecting, sorting and recycling packaging into new products or packaging.
Repurpose and repair
Deadstock fabric, which has been purchased by or on behalf of a brand but has not been used for production for a variety of reasons, as well as leftover fabrics and cut-offs are a huge industry problem. We have recently seen a trend for fashion start-ups utilising bigger brands' and factory's deadstock fabrics and leftovers, however, the sportswear industry needs to start addressing this problem more strategically and efficiently, both short and long-term.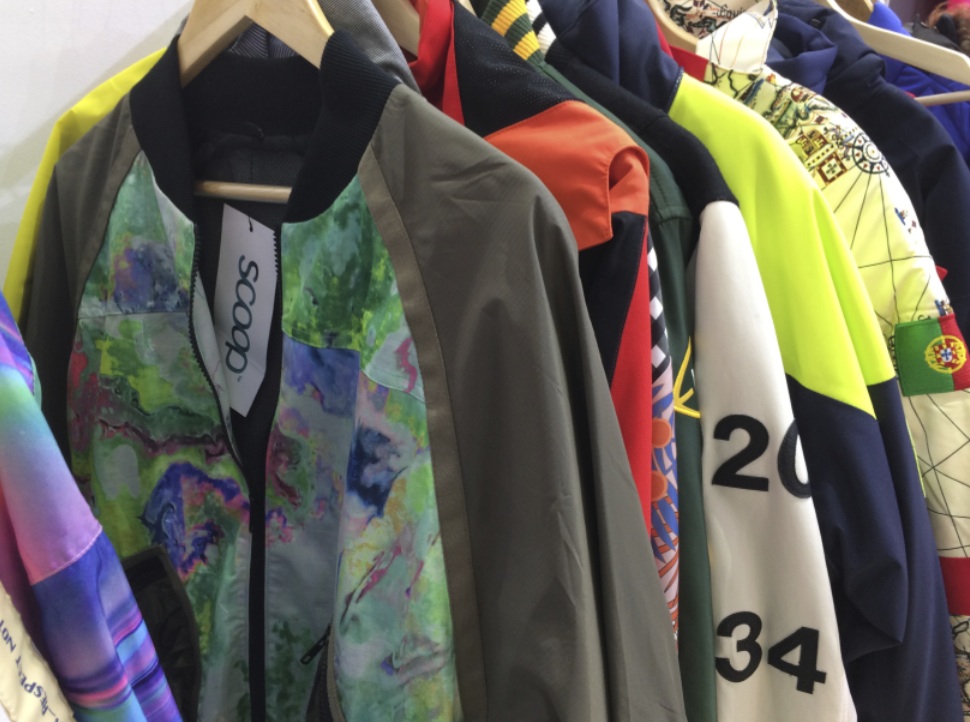 Upcycled sportswear by SCOOP at ISPO Munich 2020 © Anne Prahl
Portuguese garment manufacturer SCOOP is one of the positive forces in this area, tackling the issue by creating their own quirky upcycling collections shown at international trade fairs, as well as working with some of their customers to inspire them to explore alternative uses for their unused fabrics. Strategy and Business Development Director Daniel Mota Pinto is proud of what the company has already achieved in terms of customer and consumer education but stresses that this method can only be a short-term solution to manage existing waste fabrics, while companies need to work much harder on systems and working practices to eliminate deadstock all together.
VAUDE Upcycling Workshop © www.vaude.com
Another great concept is VAUDE's Upcycling Workshop, which invited ISPO visitors to design their personal wallets from left over material. This inspiring initiative is based on a recent project funded by the Deutsche Bundesstiftung Umwelt (BDU), which held sewing workshops for local refugees to learn new skills and accelerate their integration into the local community. VAUDE further plan to establish a collaborative upcycling community and material exchange platform with other partner companies in the future.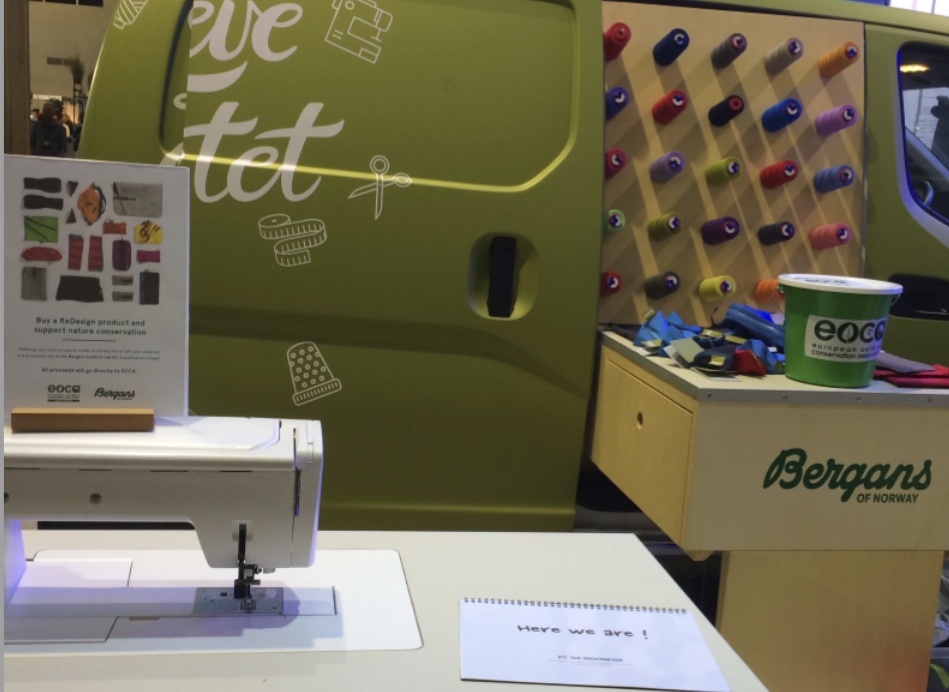 Bergans' electric 'Sewing Car' at ISPO Munich 2020 © Anne Prahl
Extending product life through repair plays a big part in the fight against textile waste and many outdoor brands have embraced this strategy as a business model, following in the footsteps of Patagonia, who were one of the pioneers of implementing repair services, as well as self-repair instructions. Norwegian outdoor brand Bergans showcased their electric 'Sewing Car', which has been travelling extensively around Norway to provide customers with a repair service. The company also practice 'design for repair', which entails participation of the repair team in initial design meetings, so their input can make sure that repairability is designed into the product from the start.
Circular concepts & solutions
While it is exciting to see that a handful of brands have started to pioneer circular design approaches, there is still a lot of confusion around the terminology. Whether this is due to genuine misunderstanding of the circular concept or embellished marketing stories, many products are described as circular, simply based on the use of recycled materials. These claims are often misleading, as many of the products in question can't yet or in the near future be recycled into new raw materials and therefore do not qualify as circular.
FUTURECRAFT.LOOP Anorak by adidas TERREX at ISPO Munich 2020 © Anne Prahl
A great example of a product designed with circularity in mind, is the conceptual Futurecraft.Loop Anorak by adidas Terrex, which according to adidas' Tim Janaway was inspired by traditional Inuit parkas. Thanks to its mono-material construction, non-dyed fabrics and lack of trims, the anorak can be recycled without deconstruction at end of life. Materials include recycled polyester and Primaloft x Parley insulation, both made with Parley Ocean Plastic and the company are working extensively on the logistics and technologies to make continuously recycled sportswear a commercial reality.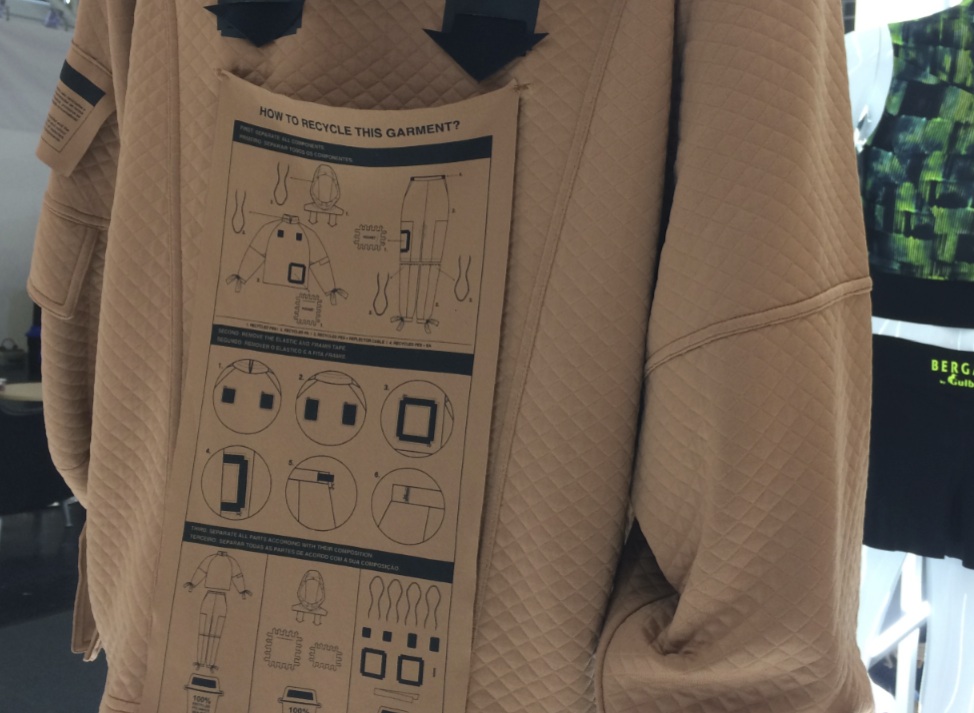 CONFETIL S.A. concept design at ISPO Munich 2020 © Anne Prahl
In order to recycle products made from a variety of raw materials, it is essential to design these for disassembly, so the components can be reused or recycled for new products. Portuguese manufacturer CONFETIL S.A. presented their concept piece as part of the iTechStyle Green Circle Sport Sustainability Showcase to propose solutions to enable efficient recycling at end of life. The garment was designed to be easily disassembled and features printed instructions, which describe to the consumer how to remove and separate all components, before putting them into appropriate recycling schemes.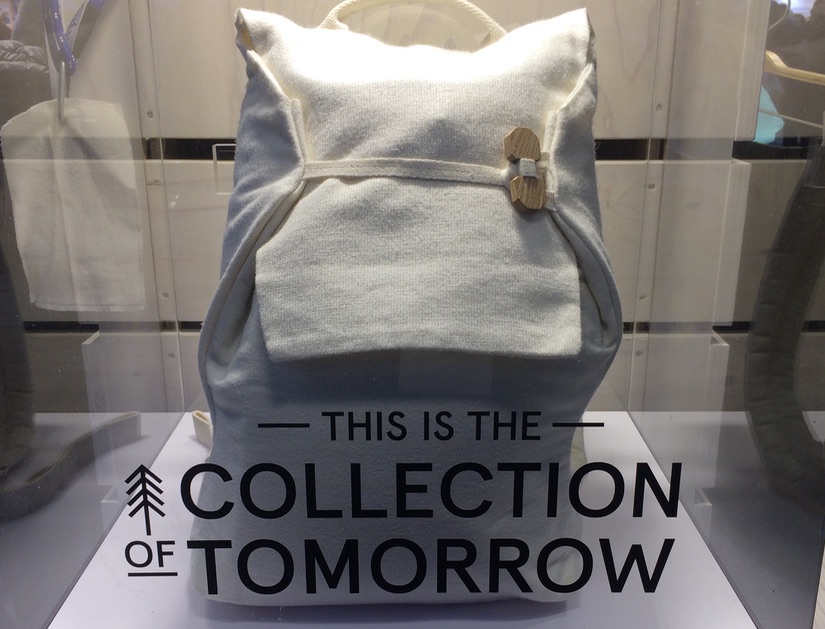 Bergans recyclable backpack at ISPO Munich January 2020 © Anne Prahl
Bergans were also inspired by the principles of the circular economy to create a recyclable backpack in collaboration with Finnish fibre producer Spinnova, who have developed a revolutionary technology, which can extract cellulose-based textile fibres from FSC-certified wood without the use of any harmful chemicals. The result is a clean and classic product, which can be returned at end-of-life to be recycled into new raw material to be manufactured into a new product again and again. The product is still a prototype and only available in a limited quantity, allowing the consumer to get involved in the testing and development of the concept.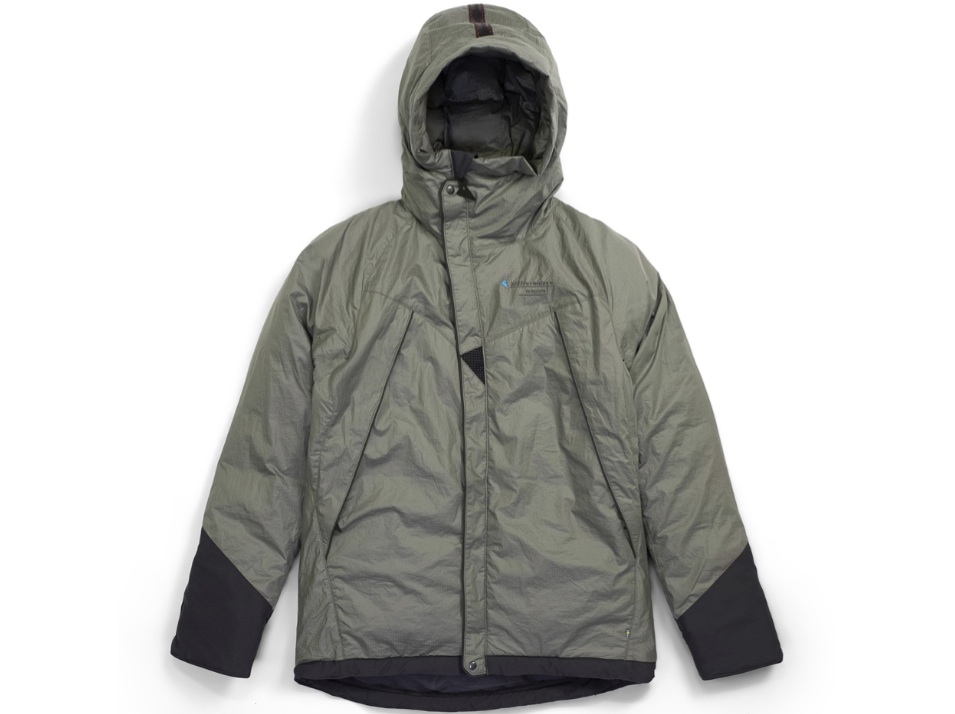 Klättermusen's Farbaute Jacket, Gold Winner at ISPO Munich 2020 © www.ispo.com
In addition to design for recycling, several brands presented their solutions for the biological cycle, where products are made from natural and biodegradable components, without the use of any harmful chemicals. Swedish outdoor brand Klättermusen won the Outdoor Gold Winner award for their Farbaute down jacket, which utilises a windproof 100% organic cotton shell, produced with a special weaving technology. The jacket is insulated with goose down, Swiss wool and organic polyester and is 100% biodegradable in around three months, apart from the zips and buttons, which will need to be removed before composting the jacket at end of life.
It is promising to see that the sports and outdoor industry has taken on the challenge to reduce waste through material, design and business model innovation. However, while the use of recycled materials, repurposing of waste materials and the repair of products are relatively easy to implement, commercially available circular solutions still seem to be a long time away. The industry therefore needs to bring together textile mills, designers, garment manufacturers and recycling technology experts to collaboratively work on developing new ways of doing things, so that we can 'design out' waste all together. The wear2wear collaborative platform, which developed the recycled and recyclable rEvolution Hybrid jacket presented at ISPO by Sympatex Technologies and Schoeller Textil, is a great example of such an approach.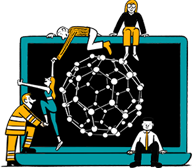 Business intelligence for the fibre, textiles and apparel industries: technologies, innovations, markets, investments, trade policy, sourcing, strategy...
Find out more