9th July 2019, Gloucestershire
Weird Fish swims towards better future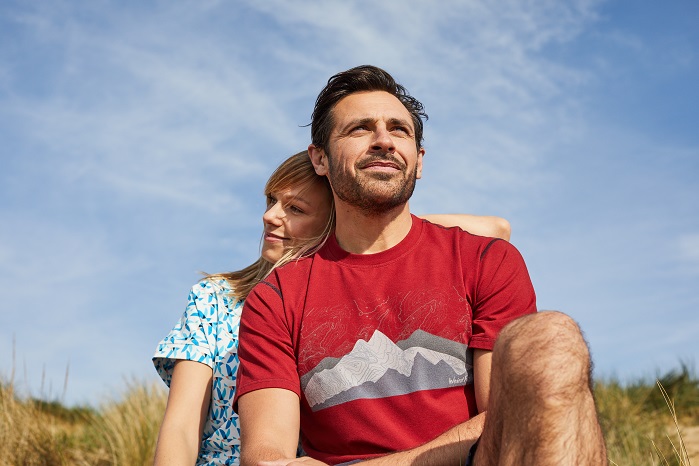 With a brand-new campaign underway, Weird Fish is introducing sustainable fabrics. © Weird Fish
Popular lifestyle and leisurewear clothing brand Weird Fish has revamped its ethical policy in order to provide a better understanding of its plans and goals to become more environmentally friendly.
With a brand-new campaign underway, The Only Way is Ethics, Weird Fish is introducing sustainable fabrics, including bamboo, Tencel and linen. Over the past two years, the brand's research and development team have been working hard to add these eco-friendly fabrics to the collection.
Tencel is a biodegradable fabric comprised of wood pulp from fast-growing trees. It is cool to wear, comfortable and winner of a European Award for the Environment. Bamboo is a fast-growing replenishable grass that is cut rather than uprooted and can be spun and woven into a soft fabric that offers UV protection, moisture management and thermal control properties. Linen has antimicrobial properties and is made from the versatile flax plant, meaning that nothing goes to waste.
Reusable tote bag
In addition to new sustainable fabrics, Weird Fish has launched a reusable tote bag to encourage shoppers to choose environmentally friendly alternatives. Plastic bags have almost been completely phased out in all Weird Fish stores by switching to paper alternatives.
"We don't claim to be a completely sustainable brand from top to tail yet – but we do believe there's a better way of doing things. There's a long way to go but we are making little steps on the way to improvement and hope to do more in the future," commented John Stockton, Managing Director of Weird Fish. "We're known and loved for our Macaroni sweatshirts, comprised of a triple-twist yarn that is slow spun and long-lasting wash after wash and we're proud to continue to take a stand against fast fashion with our Macaroni range."
Other initiatives
Other sustainable initiatives that Weird Fish has introduced, include:
A new partnership with Newlife, a charity for disabled children, to reduce the amount of unsold stock that goes to landfill
Providing fabric offcuts, old trims and spare parts to fashion university departments to recycle into garments for their projects
Trialling plastic-free alternatives for web packaging
In addition, the popular clothing brand will be looking into introducing e-receipts to cut down on paper consumption. "Taking the right approach to sustainability and environmentally friendly practices, our first step is to completely phase out plastic bags in our stores and replace with sustainable materials," added Mr Stockton.
"We will also continue to focus on increasing the use of eco-friendly fabrics in our clothing and accessories. We then plan on moving to more platinum rated ethical manufacturers and will widen our partnerships and collaborations with like-minded organisations."
This article is also appears in...