Fibres/​Yarns/​Fabrics
Woolam Gin receives GOTS certification
Woolam Gin becomes the first certified US organic cotton gin utilising Applied DNA's molecular tagging system.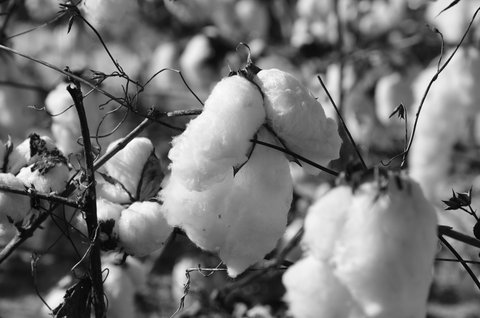 24th August 2017
Innovation in Textiles
| Stony Brook, NY
According to Control Union Certifications, a global certification body, Woolam Gin is 100% compliant with all standards and requirements for the GOTS v5.0 audit. Those standards and requirements examine the high level environmental criteria for processing organics, as well as socially responsible manufacturing practices. The GOTS certification coupled with USDA's National Organic Program (NOP) certification for organically grown cotton is the highest possible measurement standard.
"We are committed to a ginning process that authenticates our Texas organic cotton at its source," said Kendall Harris, manager of Woolam Gin. "We take this commitment seriously and work hard to ensure that our organic cotton meets the highest standard to date. Woolam Gin is pleased to partner with Applied DNA and Control Union to complete our GOTS certification. This was a huge step and it is an honour to become the first GOTS v5.0 certified gin in the United States."
Tagging organic cotton
According to the 2016 Textile Exchange Organic Cotton report, the global market value of organic cotton is US$ 15.76 billion and continues to grow as more brands and retailers expand their organic cotton collections.
In the US, organic fibre sales represent about US$ 1.3 billion (2015), which equals more than 37% of total organic non-food sales of US$ 3.5 billion. The first molecularly verified organic cotton is expected to debut at retail in spring, 2018, using the OrganiCott cotton fibre brand, providing a means for consumers to know where the organic cotton comes from, and that it follows a certified organic cotton process.
"In an environment where consumers are demanding more information about the origin and authenticity of their products, Applied DNA is proud to partner with Woolam Gin to integrate molecular tagging," said Dr James Hayward, president and CEO of Applied DNA. "SigNature T assures that the organic cotton grown and ginned in Texas is not blended with other cottons from different origins or with non-organic cotton, thereby remaining pure throughout the supply chain, all the way to the consumer."
According to Dr Hayward, the tagging of organic cotton evidences Applied DNA's growing entrenchment in the US cotton industry. "The deployment of our tagging system, starting first with Pima cotton and continuing on to the Upland varietals and organic cotton reflects the importance industry participants today place on the use of technology to change the way that they source cotton and take control of their supply chain. Participating in the supply chain of certified organic cotton now sets the precedent for our participation in other certified organic supply chains, providing the assurance that both the manufacturers and consumers demand," he said.
GOTS standard
Since 1999, on a world scale, there has been a four-fold increase in organic agricultural land (from 11 million to 43.7 million hectares in 2014. The GOTS standard provides chain of custody assurance covering cotton processing, manufacturing, packaging, labelling, trading and distribution of home and apparel textiles made with organic fibre.
The standard prohibits the use of toxic inputs during the processing stages and includes strong labour protections, including prohibitions on child labour. As of January 2017, more than 1.4 million workers were in more than 4,600 facilities in over 60 countries certified under GOTS.
"We are excited that GOTS has approved our ginning process utilizing the Applied DNA SigNature T molecular tag," said Jimmy Wedel, president, Texas Organic Cotton Marketing. "Use of the molecular tag will give an added level of traceability, transparency and trust that are an important value to our cooperative and its members." The Texas Organic Cotton Marketing Cooperative, based in West Texas High Plains area, grew almost 80% of all the organic cotton in the US in 2015.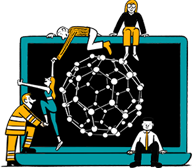 Business intelligence for the fibre, textiles and apparel industries: technologies, innovations, markets, investments, trade policy, sourcing, strategy...
Find out more