Opinion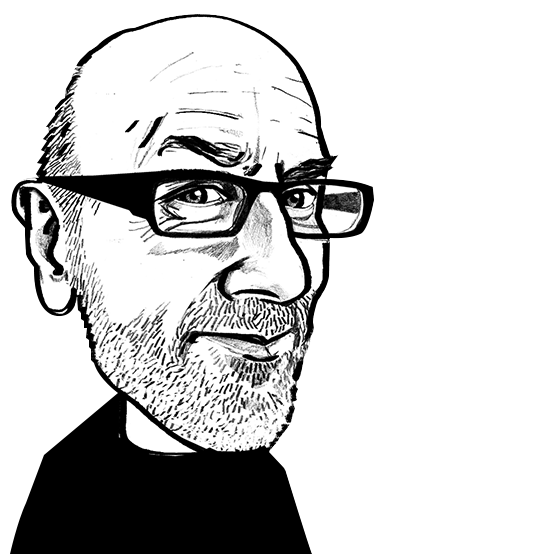 A role for nonwovens in future vaccine programmes
Adrian Wilson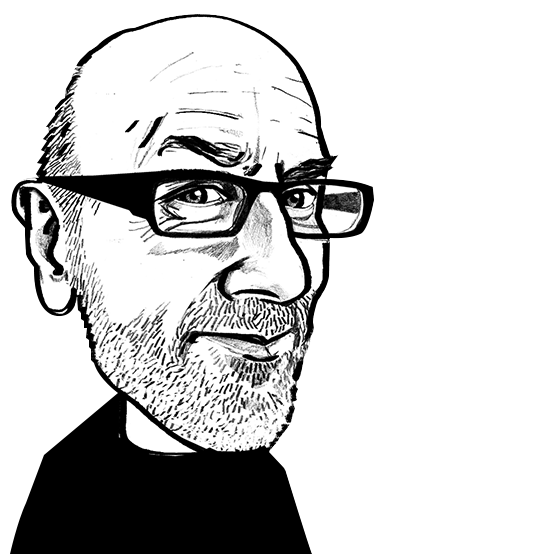 Adrian Wilson reports from the 27th Nonwovens Network UK conference at the University of Leeds.
18th October 2023
Adrian Wilson
| Leeds, United Kingdom
Global vaccination programmes – most notably those developed to combat Covid-19 – have been a great success, but the production and distribution systems for vaccines still suffer from costs associated with producing and purifying them and the need to store them at between 2-8°C.
The biggest cause of vaccines being wasted is the failure of cold chain storage (CCS) systems, explained Professor Stephen Russell of University of Leeds at the 27th Nonwovens Network UK conference.
Leading a team of University of Leeds nonwovens researchers, Russell was involved in the Vax-Hub – Future Vaccine Manufacturing Research Hub – programme, working in collaboration with Oxford University's Jenner Institute.
At the start of the project back in 2018, the Jenner Institute was little known to the general public, but in 2021 became extremely high profile for its development of the Oxford/AstraZeneca Covid-19 vaccine which is estimated to have saved more than six million lives during the first year of its use alone.
Flexible and modular
The Vax-Hub project worked to improve and optimise existing processes to change the way vaccines are manufactured, stabilised and stored so that costs could be reduced, efficiencies increased, and existing and new diseases effectively prevented – not just Covid-19, but also those still prevalent in certain parts of the world such as malaria, tuberculosis and rabies, as well as common influenza.

The aim was the design of a flexible, modular production system that once a new threat was identified and sequenced, could switch into manufacturing mode and produce in the order of 10,000 doses in a matter of weeks, as part of localised containment strategy.
Stabilisation
The University of Leeds team had a very specific role in the development of a method called Sugar-Matrix Thermostabilisation (SMT) for storing and transporting vaccines to avoid the need for CCS.
"The team at the Jenner Institute had developed a method using glass paper substrates – mixing the vaccine with a sugar solution, applying it to the substrate and then drying it off using a carefully controlled method," Russell explained. "The sugar provides a degree of protection for the vaccine, allowing it to be stored for up to six months at up to 45°C. The idea is to reduce the dependency on CCS to store and deliver the vaccines where they're needed.
"The principal issue was that the glass substrate could potentially shed fibres which was obviously problematic. We worked on improving the properties of the substrate and found that by switching to a polyvinyl alcohol (PVA) fibre-based nonwoven, we could get very close to matching the glass-based substrate in terms of allowing six months of storage at 45°C, with full recovery of the vaccine."
This is important, he added, because CCS can contribute up to about 45% of the total cost of vaccine storage and delivery.
"If it can be avoided, not only can vaccines be delivered to places that don't have CCS, but there is scope to significantly reduce cost. So that's the approach – dry the sugar-vaccine solution on the nonwoven, which then forms a glassy film and then to reconstitute the vaccine, add water to dissolve the sugar."
Covid-19
Oxford's intention was then to move forward with a Phase 1 clinical trial, but Covid-19 emerged, and the project was inevitably interrupted halfway through.
"The Jenner Institute team, led by Sandy Douglas, who was our primary collaborator, also led the scale-up of the Covid-19 vaccine to the point when it was transferred to Astra Zeneca," Russell explained.
Further work involved reducing some of the variability observed in the process by further developing the substrate, he added.
"Every single sheet that is impregnated needs to be highly uniform, with comparable results every time and the drying process is particularly critical. This is an alternative platform technology for delivering vaccines and it's an exciting example of how collaborations between clinical scientists and nonwoven researchers can lead to something quite unique. It's one of a number of new vaccine delivery methods that are undergoing further evaluation."
Structure and properties
Nonwovens research at the University of Leeds focuses on pre-competitive, fundamental and applied research dealing with the materials composition, structure and properties of nonwoven fabrics. The process-structure-property relationships and modelling of nonwoven materials continues to underpin the research of the team led by Professor Russell, which brings together PhD research students and research fellows with different academic backgrounds, including textile engineering, materials science and chemistry.
"The research is concerned with processing new multifunctional polymer materials suitable for the healthcare industry," Russell said. "Developments in polymer science are often held back because materials are not fully compatible with nonwoven processes. Future manufacturing technology is an important area to enable the transition from benchtop to initial pilot-scale."
The Vax-Hub research initiative was funded by the UK's Department of Health and Social Care and managed by the Engineering and Physical Sciences Research Council.
The 27th Nonwovens Network UK conference took place in Leeds, West Yorkshire, UK, on October 12th.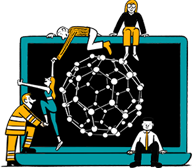 Business intelligence for the fibre, textiles and apparel industries: technologies, innovations, markets, investments, trade policy, sourcing, strategy...
Find out more