Nonwovens/​Converting
Big moves in pursuit of the circular
Visitors to INDEX2020 are certain to get a sense of the momentum that is building around the development of renewable or recycled alternatives to oil-derived plastics.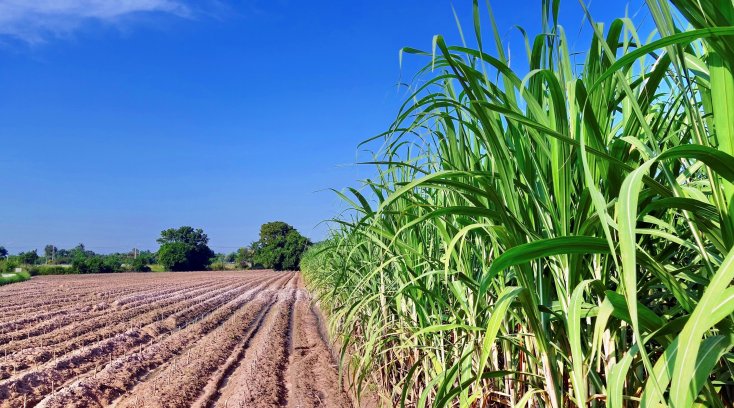 4th January 2021
Innovation in Textiles
| Geneva, Switzerland
The European Green Deal will see €750 billion pumped into a wide range of projects with the aim of making the entire continent climate neutral by 2050 and is certainly calling for new approaches and strategies. The EU's Single-Use Products Directive has already acted as a springboard for major change.
Right at the start of the nonwovens supply chain are synthetic fibre and resin producers such as Austria-headquartered Borealis, which has just received a €250 billion European Investment Bank loan to boost its research and development efforts in propelling the industry towards plastics circularity at its Innovation Centres in Austria, Finland and Sweden.
Bornewables
The company has also just announced the launch of Bornewables, a new portfolio of circular polyolefin products produced with renewable feedstock derived entirely from waste and residue streams. They are said to offer the same material performance as virgin polyolefins, yet with a reduced carbon footprint, and are suitable for the most demanding applications, including absorbent hygiene.
The entire Bornewables portfolio has been ISCC (International Sustainability and Carbon Certification) certified, ensuring the traceability of the renewable, sustainably produced feedstock from its point of origin through the entire chain of custody.
Unlike renewable feedstocks produced with agricultural crops grown for food and livestock feed, the Bornewables are made of feedstocks derived solely from waste and residue streams.
Earlier this year, Borealis also began producing polypropylene based on feedstocks such as renewable propane at its Belgian facilities in Kallo and Beringen.
Zero-crude platform
Meanwhile, as part of a €500 million project to turn its Grandpuits plant into a model zero-crude platform, oil giant Total is to build Europe's first PLA plant in partnership with Corbion, along with the first chemical recycling plant in France and a bio-refinery.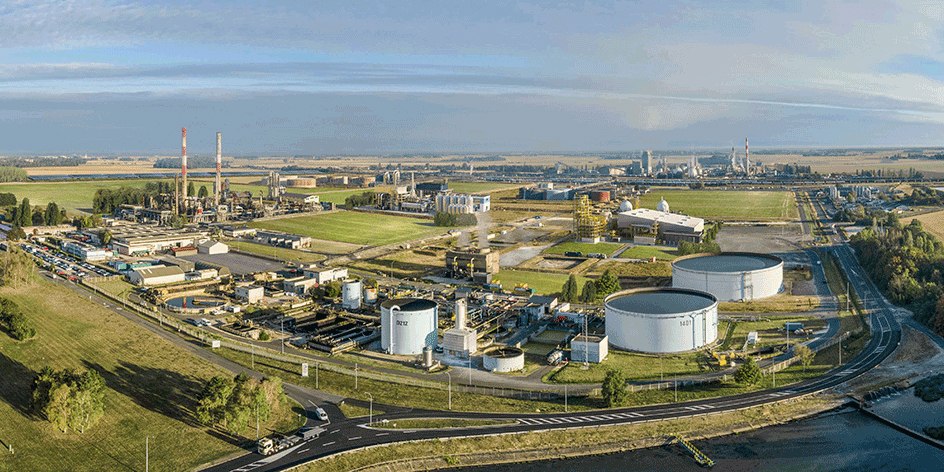 Partners since 2017 in the Total Corbion PLA 50/50 joint venture, a member of EDANA, Total and Corbion successfully launched their first PLA plant in Thailand in 2018 and have now decided on the new European investment.
PLA resin and fibre is biobased and made from annually renewable resources, offering a reduced carbon footprint compared to many traditional plastics. At the end of their useful life, PLA products can be mechanically or chemically recycled and the biodegradable and compostable functionality makes PLA the material of choice for a wide range of markets and applications, including many nonwovens.
Promising annual production capacity of 100,000 tons, Total Corbion's second PLA plant will begin operations in 2024, making the company the world's biggest producer of PLA.
Tacoil
A second joint venture with London-headquartered Plastic Energy will be responsible for the plastics recycling plant which will convert plastic wastes into a liquid called Tacoil through a pyrolysis melting process. Tacoil will be used as feedstock for the production of polymers with identical properties to virgin polymers. In particular, the polymers will be suitable for use in food-grade applications.
The new unit will help Total meet its objective of producing 30% of its polymers from recycled materials by 2030.
The bio-refinery, to be commissioned in 2024, will have the ability to process 170,000 tons of sustainable aviation fuel, 120,000 tons of renewable diesel and 50,000 tons of renewable naphtha, used to produce bioplastics.
"With the industrial repurposing of the Grandpuits refinery into a zero-crude platform focused on energies of the future connected with biomass and the circular economy, Total is demonstrating its commitment to the energy transition and reaffirming its ambition to achieve carbon neutrality in Europe by 2050," says Bernard Pinatel, President of Total Refining and Chemicals. "Grandpuits will remain a major industrial site drawing on the know-how and expertise of its teams, and our partner firms will be playing a key role as well."
Ingeo expansion
INDEX 2020 exhibitor NatureWorks is currently the largest commercial manufacturer of PLA and has also just announced its own additional capacity initiatives at its plant in Blair, Nebraska.
A number of manufacturing technology projects, including improving the lactide monomer purification efficiency, are increasing the availability of the full Ingeo PLA portfolio by 10%.
"The market continues to rapidly evolve due partly to the Covid-19 pandemic, but mainly the undiminished demand for sustainable, bio-based alternatives to petrochemical-based plastics," said Rich Altice, President and CEO of NatureWorks. "For NatureWorks to satisfy this unprecedented demand, this purification technology is one of many additional capital improvements we are actively working on in Blair. At the same time, we continue to pursue a potential future second manufacturing site outside the USA to serve our growing international markets."
Ingeo polylactic acid is made in a multi-step process that begins with using annually renewable plants to turn greenhouse gases like carbon dioxide into long-chain sugar molecules. Dextrose, derived from the plant sugar molecules, is fermented into lactic acid that then undergoes a proprietary two-step process to transform it into lactide, the monomer for Ingeo polylactic acid polymer.
All Ingeo feedstocks are also ISCC certified.
INDEX2020 takes place takes place from September 7-10, 2021, at Geneva Palexpo in Switzerland.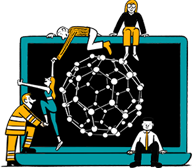 Business intelligence for the fibre, textiles and apparel industries: technologies, innovations, markets, investments, trade policy, sourcing, strategy...
Find out more