Opinion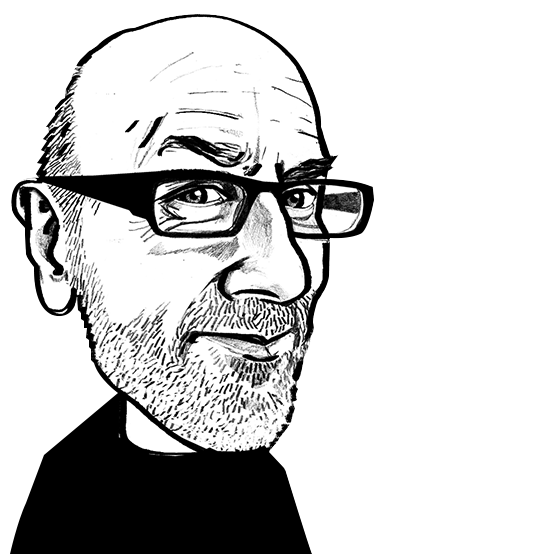 Dornbirn 2023: Moving a textile waste mountain
Adrian Wilson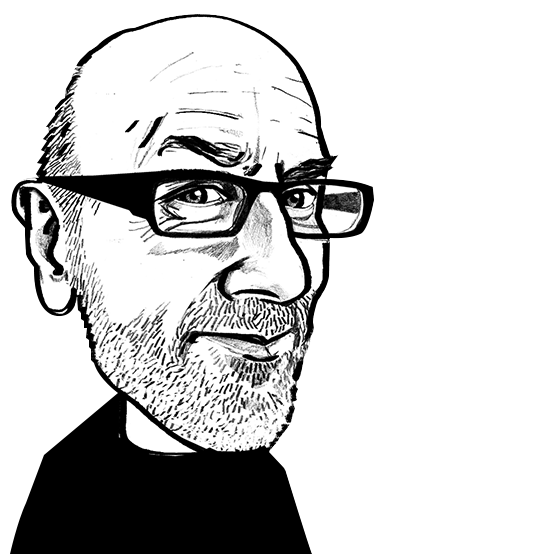 With 16 separate pieces of legislation, the EU's Textile Strategy is galvanising action from the global industry.
19th September 2023
Adrian Wilson
| Dornbirn, Austria
At the 62nd Dornbirn Global Manmade Fibers (GFC) conference held in the Austrian town from September 13-15, it was clear that new ideas for recycling post-consumer textile waste are currently mushrooming in response to the European Union's new Textile Strategy, which forms part of the bloc's larger Green Deal.
As previously reported on Innovation in Textiles, starting in 2025 within the European Union, over seven million tons of waste textiles will be separately collected each year – paid for by the brands who put them into the market via a new Extended Producer Responsibility (EPR) scheme and no longer eligible to be landfilled, incinerated or moved on to other countries.
This will create a 30+ million-ton mountain of new waste by 2030 without very urgent action.
Fibre demand
By 2030, however, it has also been estimated that the global demand for all fibres will have increased to an annual 140 million tons. Allowing for existing under-utilisation at established plants, this still calls for a further 24 million tons of additional capacity, with both synthetics and cellulosics meeting demand.
Stephan Sielaff, CEO of Austrian cellulosic fibre producer Lenzing – the main sponsor of the Dornbirn Conference – said that in the years to 2030, synthetic fibres, primarily polyester, would grow by 2.7% annually, and cellulosics (excluding cotton) by 5.6%.
"We are going at twice the speed but in absolute terms, synthetics still represent 92% of all manmade fibres and cellulosics just 8%, based on 2022 production figures," he said.
For its part, Lenzing has invested a huge amount in recent years in not only expanding capacity for its cellulosic fibres globally, but also greening its production sites in the push towards becoming carbon neutral by 2050. In a recent announcement, the company has spent €100 million solely on upgrading its plant in Indonesia to produce speciality viscose meeting the standards of its production in Europe, and without any increase in capacity.
NextGen feedstocks
Growth in cellulosics will include new fibres based on the so-called 'NextGen' feedstocks, which can be based on post-consumer waste and are being pioneered largely in Scandinavia.
The most advanced in this field is currently Renewcell, which opened its industrial Circulose dissolving pulp plant in Sundsvall, Sweden, in November 2022 and is currently ramping up production to an annual 60,000 tons.
In June this year, Renewcell launched the Circulose Supplier Network (CSN), a group of 47 yarn and textile producers helping to steadily supply Circulose fibre to the market. The new fibres are already available from suppliers including Tangshan Sanyou and Yibin Grace, both based in China, and an agreement is also in place with Lenzing.
Infinited Fiber Company is also building a commercial-scale factory to produce Infinna, its regenerated textile fibre, at Stora Enso's previously mothballed paper mill in Kemi, northern Finland. The cost of the investment is estimated at €400 million and annual fibre production capacity will be 30,000 metric tons, with first commercial product scheduled for January 2026.
A third plant is currently being prepared by Sodra, Sweden's largest forestry organisation, in partnership with Lenzing. The OnceMore project is based on the chemical recycling of textile waste to recover both cotton and polyester and is aiming for 50,000 tons of capacity by 2027, with a €10 million funding investment from the European Union.
Level playing field
Dirk Vantyghem, director of the Brussels-based industry body Euratex, observed that in five years from now, textile trading in the European Union will be completely transformed as the bloc moves from being an open market to a much more demanding one.
"The EU's Textile Strategy will introduce 16 separate pieces of legislation that companies have to comply with and this new framework of rules and regulations will see the market move from being based solely on free trade, to free-but-fair trade, and it is essential to create a level playing field for all operating within it," he said. "We are working in Brussels to ensure the regulatory framework is realistic, enforceable and is not damaging to SMEs. We have to ensure the EU strategy becomes a global strategy."
China action
There is no doubt this is already happening to some extent. In April this year, for example, China – as the world's largest fibre producer and also the biggest consumer of textiles – announced plans to recycle a quarter of the waste generated by its textile mills and use it to produce two million tons of recycled fibre annually by 2025, and three million tons by 2030.
In a far-reaching presentation on global trade movements and capacity investments, Giuseppe Gherzi of Zurich-based Gherzi Engineering predicted that while around two million tons of fibres are currently being recycled globally, this figure will jump to 10 million tons by 2030.
As such, a lot of the anticipated new PET polyester capacity will be recycled and there could be some market confusion arising about what originates from textile fibre recycling and what comes from PET bottles – around 8 million tons of fibre is currently being produced from recycled PET bottles annually.
ReHubs Europe
In July this year, Euratex launched ReHubs Europe as a new international non-profit association aiming to "bring together the best in class of different industries as well as newcomers to make textile recycling in Europe a reality".
ReHubs Europe will support its members in investing in textile recycling capacity with the ambition of achieving 2.5 million of tons fibre-to fibre textile recycling per year by 2030, and also support the challenge of realistically collecting, sorting, reusing and recycling textile waste.
First announced in July 2022, the ReHubs initiative is calling for the establishment of between 150-250 dedicated new sorting and recycling centres to be established in the next few years. The estimated investment cost was put at between €6-7 billion, largely to scale up sufficient sorting and processing infrastructure.
The plan seemed hugely ambitious two years ago, but already Siptex – the world's first large-scale facility for sorting waste textiles by both colour and fibre composition using near-infrared light – is operational in Malmö, Sweden, paving the way for many other such projects to follow.
The comprehensive Dornbirn 2023 conference featured some 120 presentations over its three days, in addition to the introduction of innovations from 25 start-ups at the 3rd Innovation Days side event. The event remains the definitive meeting for what is at present a very fast-moving industry.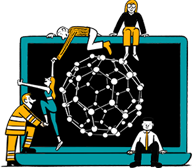 Business intelligence for the fibre, textiles and apparel industries: technologies, innovations, markets, investments, trade policy, sourcing, strategy...
Find out more