Editor's Viewpoint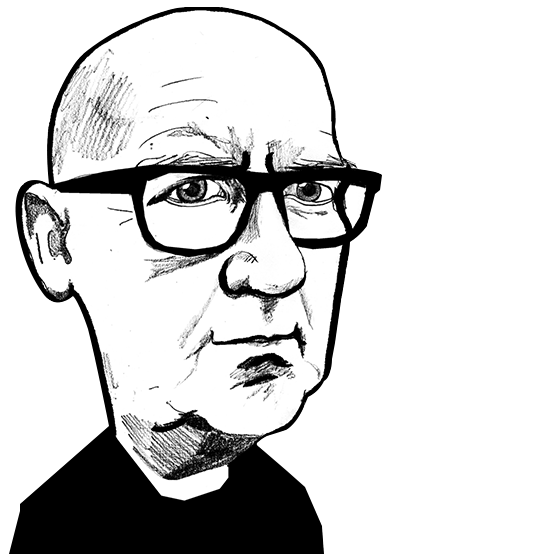 Industry calls for action on water security
Billy Hunter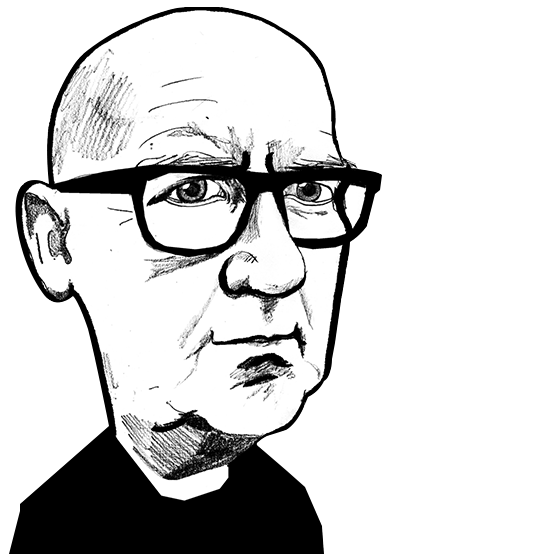 Neonyt Fashionsustain conference on fashion, sustainability and innovation, is taking a "neo-new view" of the subject of water in the textiles industry, next month.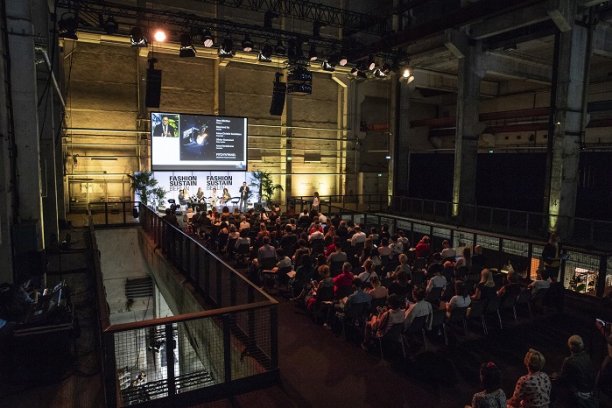 27th December 2018
Billy Hunter
| Berlin
An increasing number of companies are waking up to the importance of water security, and CDP's 2017 Global Water Report shows a 193% increase in businesses leading the way on water stewardship. Neonyt Fashionsustain, the progressive conference format of the global hub for fashion, sustainability and innovation, is taking a "neo-new view" of the subject of water in the textiles industry, next month.
On 16 January 2019 at Kraftwerk in Berlin, top keynote speakers from the industry, civil society and the textiles supply chain, including Vogue Australia, WWF and Spindye, will be proving that the solution-oriented focus on the future use of water as a resource has gained global relevance for the industry.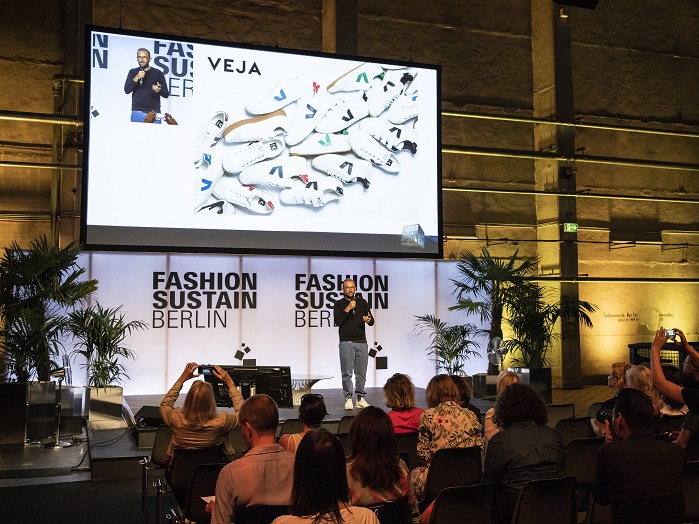 "For the third time in a row, relevant decision-makers from the industry will be presenting practical solutions, technological innovations and the latest market developments at the Neonyt Fashionsustain conference in January," said Olaf Schmidt, Vice President of Textiles and Textile Technologies at Messe Frankfurt. "With our future-oriented conference format Fashionsustain, we are inviting all visitors to Berlin Fashion Week to come and enter into an interdisciplinary dialogue on truly sustainable concepts of fashion."
Water impacts of fashion industry
With her opening keynote We Are Water. Inspiration & Respiration., Clare Press, Sustainability Editor-at-Large for Vogue Australia, book author and fair fashion activist, will be starting off the conference day with a strong and emotional appeal. In the first session, Fashionsustain will then examine the topic of water from a global level. Philipp Wagnitz, International Director of Freshwater Resources at WWF, will be highlighting and discussing the critical impact of textiles production on inland waters, together with various players from society, the fashion industry and the field of scientific research.
Throughout the conference, Fashionsustain will also be delving into the high environmental impact of cotton and denim, and asking the provocative question: what would happen if an entire sub-sector of the industry were to really initiate the change towards sustainable value creation? Is that even possible? A dialogue will be conducted on the value-based transformation of supply chains and the limits of this change. A case study from Pakistan will also show how a water-intensive supply chain can be sustainably implemented in a country with an acute water shortage.
In the subsequent session, Fashionsustain will really zoom in and raise the topic to a higher level of abstraction: cradle to cradle, ocean plastic, the social-economic impact of natural fibres and alternative crops with twice the added value, as well as innovative, technical recycled and viscose fibres will all be discussed in terms of their water-relevant aspects. The list of speakers includes Micke Magnusson, CEO of sustainable Swedish textile dye company Spindye, and Amira Jehia, co-founder of fair sweater label Blue Ben.
Textiles and water use
For the fashion industry, access to water is essential for all processing operations. With water use predicted to increase by 50% between 2007 and 2025 in developing countries and 18% in developed ones, there is a rising awareness of the challenges that come from increasing competition for this resource.
The textiles and fashion industry is a massive consumer and polluter of fresh water. Almost all dyes, specialty chemicals and finishing chemicals are applied to textiles in water baths. Most fabric preparation steps, including desizing, scouring, bleaching and mercerizing, also use water. And each one of these steps must be followed by a thorough washing of the fabric. A lack of stringent regulations in many countries means that producers frequently dump waste water directly into waterways. Most of this contamination is seen in nations such as Indonesia, China, and India where textiles manufacturing is less strictly regulated.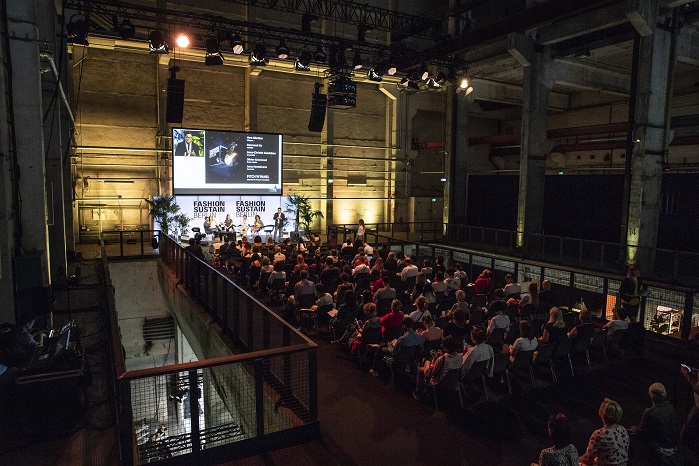 In addition to waste water from the manufacturing operations, another big problem is cultivation of cotton, which accounts for 24% of the world's insecticide use and 11% of pesticides. Toxic chemicals washing into waterways and entering the ecosystems, is a source of pollution, especially in developing countries. Unsustainable cotton farming and decades-old water diversions for irrigation has resulted in the shrinking of the Aral Sea, which was the fourth-largest lake in the world in the 1970s. It now covers 10% of its former area, and the crisis has affected the local Uzbek communities who have suffered the loss of livelihoods, food sources and were faced with new health impacts.
Focus on water at Performance Days
Functional fabric fair Performance Days, which took place in Munich last month, also had an overarching focus of Water – our responsibility and provided visitors with food for thought on the textiles industry's opportunities to choose raw materials, processes and technologies, which can reduce water consumption and pollution during the entire lifecycle of textile-based products.
In line with the focus on water stewardship, the fair's key trends included fabrics with the potential to conserve water during raw material cultivation, as well as a strong focus on recycled textiles, which can further reduce the water impact during manufacture. As with previous events, much attention was paid to synthetic fabrics made from post-consumer ocean waste, as well as fabrics created from post-industrial waste, such as Jou Jou Fish's Eco Performance Award winning waterproof and breathable laminate made from recycled nylon.
Our correspondent, design professional Anne Prahl visited the event. Find out more about the innovative blends and speakers here – Water consumption in spotlight at Performance Days
Tintex, a leader in textile and research innovation, presented its latest innovations at the show. The fabrics feature a new generation of cotton – GOTS certified organic cotton, Supima cotton, and Ecotec by Marchi & Fildi – that helps save up to 77.9% water consumption, according to the manufacturer. The range also includes SeaCell and Smartcel, produced using the Lyocell process in a closed loop with no chemicals released as waste.
Reducing water footprint
Now, new manufacturing yarn processes and finishes are pushing to a more sustainable use of water. Schoeller and Textilcolor developed ecodye, a new auxiliary concept used in polyester dyeing processes. The technology accelerates the dyeing process and contributes to cutting costs, while at the same time helping to preserve the environment with a low level of demand on resources.
We are SpinDye company offers a different approach in the production of synthetics. Using recycled plastic to melt into chips before extruding as yarns, a dye pigment is added, resulting in the yarn being dyed at this stage than at the traditional later stage of the textile process. By using the We are SpinDye process, there is a significant amount of water saved by adding the dye stuff earlier on.
Tonello developed a range of finishing equipment that eliminates the need not just for water, but also for chemicals in getting the desired hand feel for garment finishing. NoStone is a denim-washing system developed in collaboration with Levi Strauss & Co., based on a stainless-steel abrasive drum, which is fastened to the washing-machine cylinder. The process is designed to reduce water consumption, production costs, emissions, processing time and manual labour.
Microban introduced its new patent-pending odour control technology for the textiles industry called Scentry Revive earlier this year. While the average shirt might be laundered 50 times per year (consuming upwards of 454 litres of water per shirt), the same garment with the new Scentry Revive technology built into the textile would require only 10 washings per year, consuming only 25 litres per year via laundry.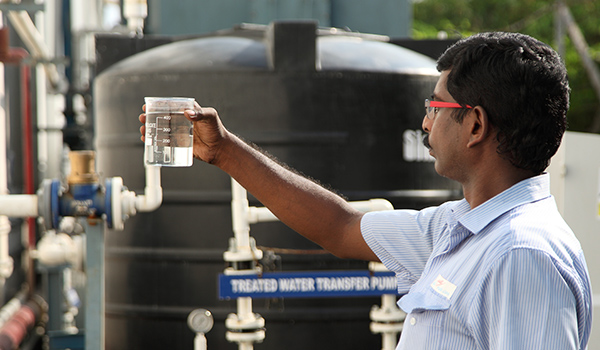 RadiciGroup offers solution-dyed yarns, which require lower water and energy consumption, compared to the yarn obtained by conventional yarn- or piece-dyeing processes. This result is achieved because in solution dyeing the colour is added upstream in the extrusion phase and, consequently, is incorporated into the polymer matrix.
Archroma offers another dyeing solution, based on carbon dioxide instead of water. The technology uses 100% pure dyes with more than 98% uptake, and uses no process chemicals and no water, and produces no waste water.
Last year, Freudenberg Performance Materials, a leading manufacturer of innovative technical textiles, has managed to save 500,000 litres of water in Chennai, India, within half a year after deciding to recycle all of its wastewater.
Cosmos Studio, a sustainable apparel start-up brand, successfully funded the production of its unisex shirts last year. The unisex, minimalist design apparel uses the GiDelave method, a patent-pending colour diffusion technology which works by 360° "printing" reactive dyes onto cotton in the yarn stage. This type of dyeing process is said to reduce water consumption form the traditional 600 litres to a mere 30 litres.
Jeanologia celebrated World Water Day this year by highlighting the company's capabilities, which could enable all jeans to be made "100% water free" by 2025, according to Enrique Silla, CEO. During February this year, Jeanologia said its technology led to a saving of 800,000 cubic metres of water, the equivalent of water used to fill 283 Olympic swimming pools. "This saving has been possible thanks to the laser, ozone, and eflow technology being used in the 60 countries Jeanologia works in," said Mr Silla.
Further reading
By Jana Bukolovska
Staff Correspondent
Billy Hunter is away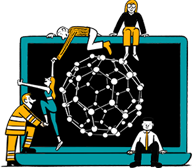 Business intelligence for the fibre, textiles and apparel industries: technologies, innovations, markets, investments, trade policy, sourcing, strategy...
Find out more