9th September 2015, Albstadt
ITMA 2015: New Mayer circular knitting machine spins and knits all in one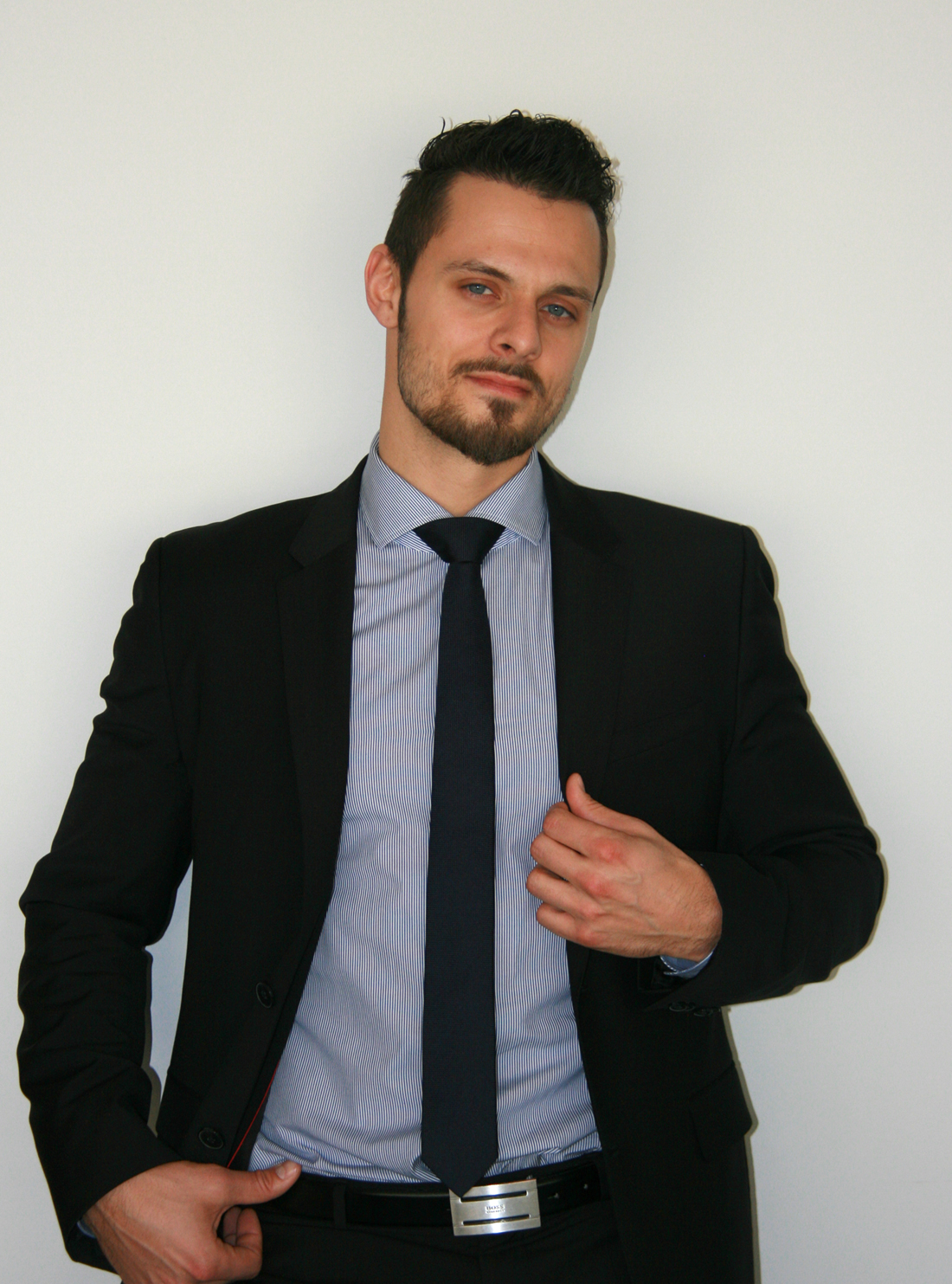 A clever innovation from the circular knitting machine builder Mayer & Cie. may mean that in future textile manufacturers can save their investments in entire machine parks. The Albstadt based company will present the first ready-for-sale model of the innovation with Spinit technology at ITMA 2015 in Milan in November.
For more than 110 years, Mayer & Cie. has made circular knitting machines that are used to make T-shirts, pullovers or sweatpants, among other items. Well over 90% of its machines are exported to Asia and South America.
The knitting machines from the VDMA member still need prefabricated yarn to do their work – the end product from the spinning plant. But with Spinit Systems, the new generation of machines from the SME in Albstadt only require the intermediate yarn stage, so an entire process step can be omitted.
In an interview with Nicolai Strauch from VDMA Textile Machinery, Benjamin Mayer, Managing Director of the world market leader from the Swabian Jura explained how voluntary commitment to sustainability affects not just the products, but the company itself.
NS: Mr. Mayer, the ITMA 2015 solution sounds like a rallying cry: "Master the art of sustainable innovation." Your company chose the road to sustainability long ago. How far along this path have you come?
BM: "Two years ago, Mayer & Cie. GmbH & Co. KG launched a comprehensive energy management project, which is planned to last a total of four years. We intend to completely modernise our infrastructure, parts of it are rather outdated. The most important objective is to save energy. Our goal is to consume significantly fewer resources, meaning power above all, for each machine we make."
NS: What have you been able to achieve so far?
BM: "We started by modernising the entire heating system. We completely renewed the air conditioning plant we use to generate our process cooling media and replaced all the piping. Efficient pipe insulation and modern switching equipment has allowed us to cut down on several cooling units. Air conditioning systems are big energy consumers; we expect to manage with about half of them in future. So there is potential for substantial savings here, which should translate into several hundred thousand euro in lower energy costs over the next few years. In order to minimise heat loss, we are currently in the process of insulating our buildings."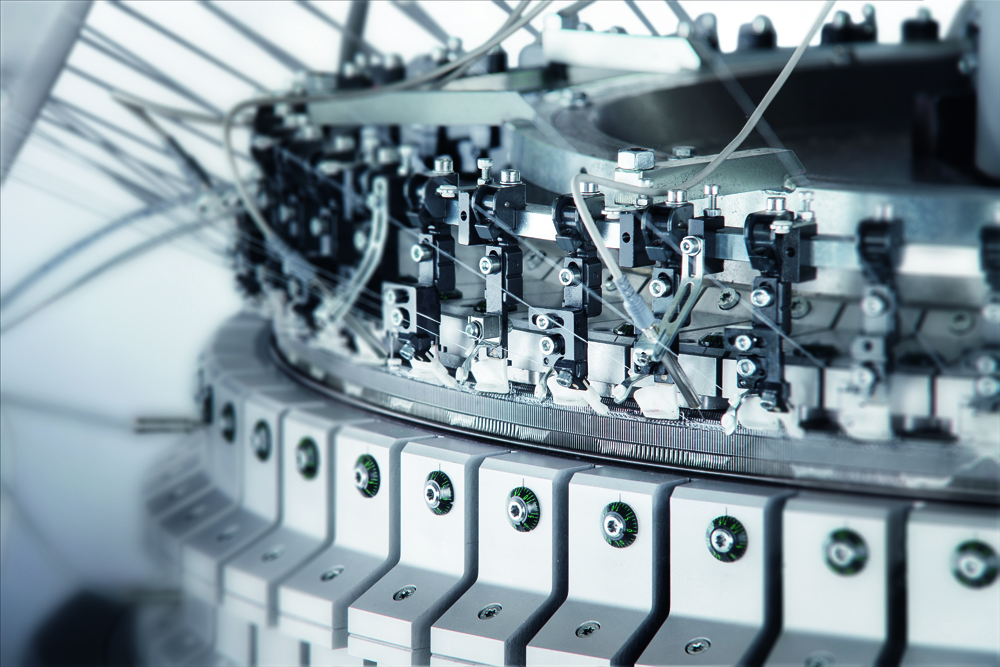 NS: And what is planned for the next two years?
BM: "Mayer & Cie. plans to generate enough electricity and heat to cover its needs. Depending on capacity, we will install one or two combined heat and power units in the near future."
NS: The topic of sustainability not only affects your internal operating infrastructure, but also your products, of course. You are shortly going to launch a new generation of circular knitting machines fitted with your proprietary Spinit technology. Spinit is a neologism created by combining two English words, spin and knit.
BM: "The innovative feature of this method consists of integrating a part of the spinning process in the machine, before or during the knitting process. The normal sequence of events is that finished yarn runs into the circular knitting machine and is processed there. But Spinit starts working with the semi-finished, "flyer" yarn, the yarn that has just left the prespinning machine, which is called the flyer."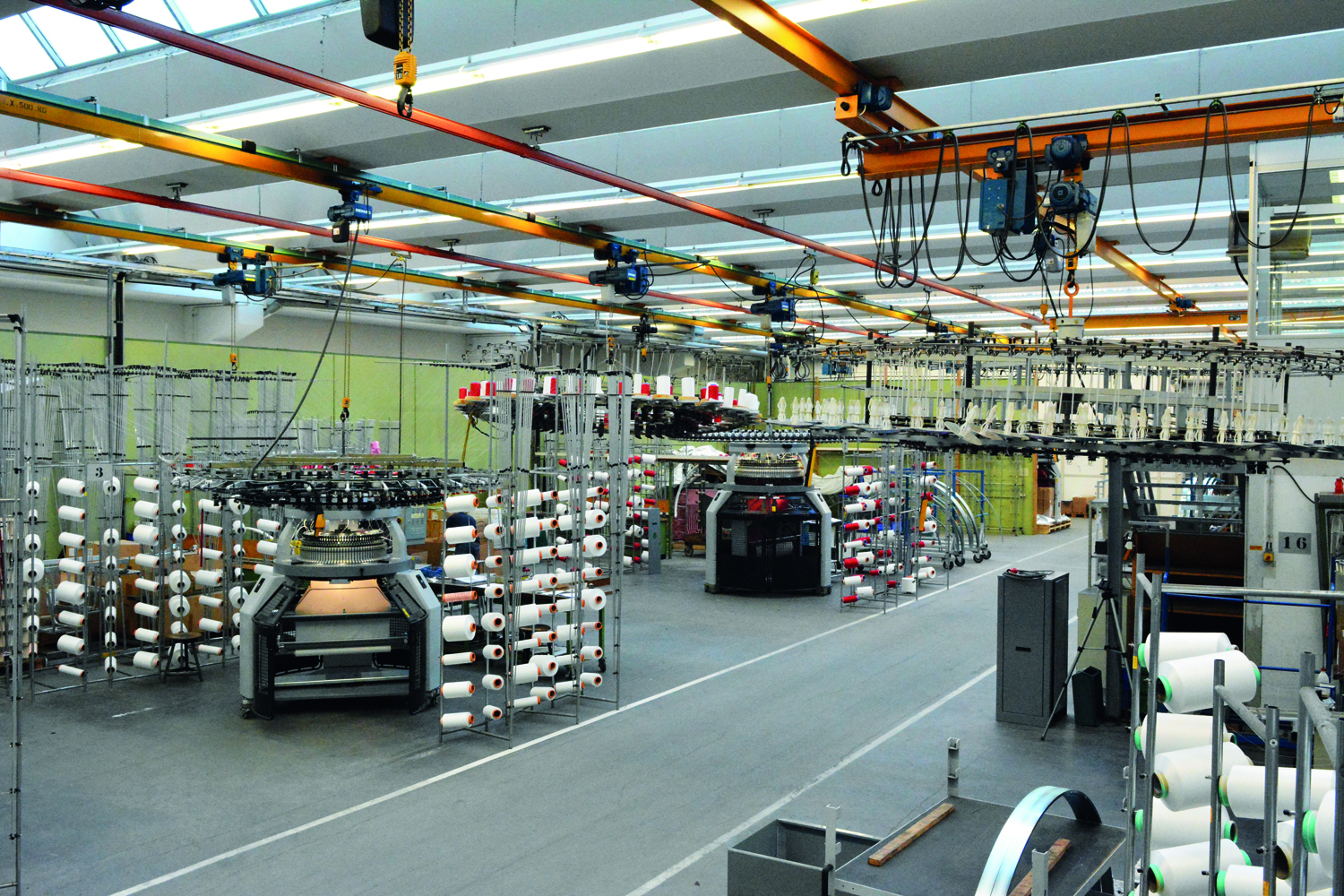 NS: In order to turn the semi-treated yarn into finished yarn, it needs to pass through ring spinning machines, for example, which take up space and use a lot of energy.
BM: "Not any more with Spinit. The semi-treated yarn is 3 to 5 mm thick, and now it passes straight into the circular knitting machine, where it is spun and then knitted. The entire machine park involved in this process is then no longer part of the plan. A company that carries out the entire manufacturing chain from treating the cotton to the knitted product needs up to 40 percent less space to do the same job. That is the really huge advantage of this technology."
NS: But you don't just save an enormous amount of space.
BM: "It goes without saying, investments in machinery are cut dramatically. But at Mayer & Cie. we have also made some deliberate calculations: What does a kilogram of fabric cost normally, and what does it cost with Spinit technology? With Spinit, we can save as much as 25 percent. For example, depending on the energy and labour costs in a given country, one kilo of knitted fabric can be up to a quarter less expensive than the same item made conventionally."
NS: Mayer & Cie. GmbH & Co. KG is a member of the Blue Competence-VDMA Initiative, and "takes responsibility for meeting durable sustainability criteria and standards". What does that mean?
BM: "Besides investing in the energy management project, we are also extremely committed to improving the performance of our products. Every machine type that we are going to exhibit at the ITMA is 10 to 25 percent more powerful. This means that they produce significantly more for similar energy consumption. We can thus further extend our lead over our competitors. Where Spinit is concerned, all of our employees are working at full speed so that by the time it is unveiled at the ITMA in November our new development will be ready for sale. Incidentally, Mayer & Cie. always displays its Blue Competence membership at trade fairs like this. It is well received by our conversation partners."
NS: How important is the sustainable label for customers who decide to use your machines?
BM: "A great deal has changed in this respect over the last five years. The word "sustainability" is heard everywhere, even coming out of countries where you would not expect it. I can think of Bangladesh as just one example, we receive enquiries about sustainable products from there. All over the world, the number of customers who are interested in durability and sustainable consumption is growing. Many countries are tightening their environmental regulations. As a German machinebuilder, we want to set a good example and lead the movement. For example, our manufacturing operation in Shanghai is moving into a new assembly hall. The requirements we have to satisfy there are stringent to say the least… Even the Chinese are taking a giant step in the direction of environmental protection and are no longer that different from the conditions in Germany. But of course, this will not happen overnight, after all, even we in Germany have taken decades to get to where we are."
NS: Globalisation makes it more difficult to talk about Made in Germany. Mayer & Cie also manufactures in the Czech Republic and China. Will this symbol of German quality soon be replaced by made sustainably?
BM: "These days, customers know that quality coming from Mayer & Cie. in the Czech Republic is the same as from Germany. And from our manufacturing site in China, too. The country of origin is longer a point of concern, at least for some our customers. We simply have to deliver consistently good quality for the years to come. Sustainability is becoming more important. Many countries are passing stricter environmental protection laws, and implementing better working conditions. The image of Made in Germany may well fade somewhat – but it will never disappear completely. And that is as it should be."
This article is also appears in...