Technology/Machinery
Sewbots to move deeper into activewear and beyond
Tianyuan Garments has recently announced that it will be producing 800,000 T-shirts daily for adidas with the help of 21 Sewbot work lines.
17th August 2017
Innovation in Textiles
| Atlanta, GA
Tianyuan Garments, of Suzhou, China, the largest producer of apparel for adidas worldwide, has recently announced that it will be producing 800,000 T-shirts daily for the sportswear company, with the help of 21 Sewbot work lines manufactured by Atlanta based SoftWear Automation, which was founded in 2012.
According to Palaniswamy "Raj" Rajan, Chairman and CEO, SoftWear Automation, the company will be shipping its first automated production line to Tianyuan Garments in 18-24 months, with the remaining lines to be shipped sometime after. The company, which only currently sells its T-shirt line in the US, will be shipping the Sewbot technology exclusively to the Tianyuan Garments' Arkansas facility. "We expect this to have a positive impact on our business," said Mr Rajan.
"After T-shirts, we anticipate moving into polos, jeans, and other staples," added Mr Rajan. "We are expecting to move deeper into activewear while also looking at other areas of the industry from casual pieces like jeans and polos to basic dresses and classic dress shirts."
Sewbots
"Tianyuan will be using our Sewbots alongside other more traditional means of construction to manufacture 800,000 T-shirts per day. As for our work line, one is projected to produce 1.25 million shirts per year working 365 days per year," explained Mr Rajan.
The company's Sewbots use a combination of patented high-speed computer vision and lightweight robotics to steer fabric to and through the needle with greater speed and accuracy than a human. Using Sewbot work lines customers are expected to be able to increase productivity while decreasing their overall defect rate.
Currently, SoftWear Automation is focussing on developing the fully automated work line for T-shirts. "This line will go from cut piece to finished t-shirt without human intervention — save the machine operator managing our work line of course. When launched in the fourth quarter of 2018, this line will be capable of running 24/7/365 with a projected output of over 1 million shirts per year," explained Mr Rajan.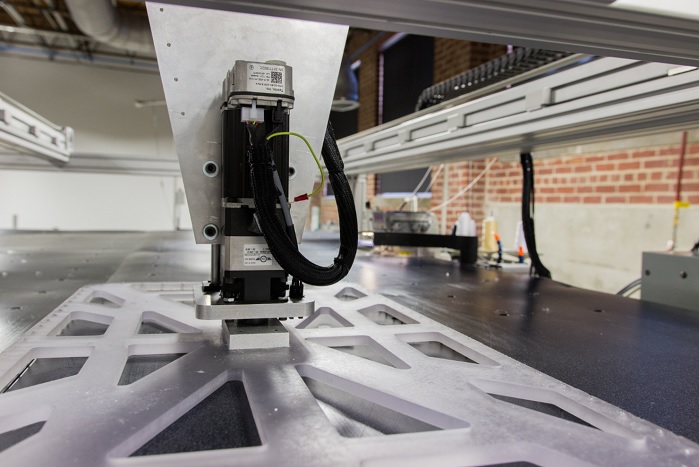 The adidas/Tinyuan Garments Sewbot story has been big news, representing a major step in the commercialisation of automated garment manufacture. adidas is one of the first global brands to acknowledge the potential of such "disruptive technologies", and it has been investigating them for a while now.
The company has recently completed its three-month project called Knit for You, where shoppers could design a sweater, have a body scan to determine fit and get it knitted by a state-of-the-art Stoll flat knitting machine within a couple of hours. For EUR 200, visitors to the pop-up store at the Bikini Berlin shopping mall were guided in the design of their own sport-to-street Merino wool sweater. Read more here – Adidas explores localised production with 'Knit for You' pop-up store.
Further reading
Automated Sewbot to make 800,000 adidas T-shirts daily
Filling the automation gap in garment manufacturing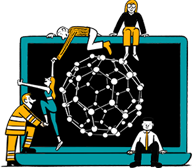 Business intelligence for the fibre, textiles and apparel industries: technologies, innovations, markets, investments, trade policy, sourcing, strategy...
Find out more