Fibres/​Yarns/​Fabrics
Strong growth predicted for Aramids
Innovations in aramid materials are accelerating as forecasters predict strong growth in the market for aramid fibres.
13th January 2022
Innovation in Textiles
| United Kingdom
Innovations in aramid materials are accelerating at a time when forecasters are predicting 9.7% compound annual growth in the global market for aramid fibres between 2021 and 2026, according to a report, Aramids--synthetic fibres with vital roles to play beyond COP26, from the global business information company Textiles Intelligence.
Innovations in aramid materials were showcased by market leaders at the historic 26th UN Climate Change Conference of the Parties (COP26) in Glasgow, UK, during October 31-November 13, 2021.
The fact that these materials were on display at a climate change conference may seem ironic as aramid materials are made from synthetic polymers derived from oil-based chemicals using energy-intensive processes.
Aramid materials offer unparalleled benefits in terms of performance and weight savings compared with alternatives such as metals or fabrics--which are much heavier and treated extensively with chemicals - and these benefits far outweigh the negative impact of their production. Besides, it is unlikely that the benefits could be achieved with natural fibre or biopolymer alternatives.
Nevertheless, several manufacturers are keen to improve the environmental sustainability of their aramid materials by exploring options for recovering and recycling them and improving circularity.
Aramid materials are expensive to produce and buy and so it makes sense to recover them where possible and where commercially viable. In fact, it can make more economic sense to recover aramid fibres than to recover commodity fibres such as polyester.
Teijin Aramid is now using feedstocks obtained from recycled end-of-life para-aramid fibres to spin new yarns for new applications - beyond the automotive brake pads and gaskets which are already made from recycled Twaron. Additionally, the company plans to scale up production of Twaron yarn made from such feedstocks and make the yarn commercially available in 2024.
In another initiative, Teijin Aramid is collaborating with a joint venture called PurFi Manufacturing Belgium which has developed a fibre regeneration technology that focuses on the strategic categorisation and classification of textile fabric waste, and the subsequent processing of this waste using patented machinery and process techniques.
The aim of this initiative is for the fibres regenerated by PurFi Manufacturing Belgium to be reused by Teijin Aramid and its value chain partners in the production of aramid-based protective textiles.
Other innovations relating to aramid materials include a new para-aramid nanofibre from DuPont called Kevlar MicroCore, which is intended to be used in the production of separators for lithium-ion batteries in electric vehicles (EVs) and hybrid EVs.
Also, Technical Fibre Products (TFP) has developed a nonwoven surfacing veil called Optiveil which can significantly improve the abrasion resistance of fibre-reinforced composites.
Meanwhile, Soteria Battery Innovation Group (BIG) has developed a new technology for use in combination with its Dreamweaver nonwoven battery separators which utilises aramid nanofibres and enables the battery separators to immobilise harmful elements in the cell. As a result, it reduces the rate of degradation and extends the life of the cell.
Additionally, the technology and the separator can be paired without disrupting the standard process for manufacturing battery cells.
This means that it will be possible to implement the technology on today's 'gigafactory' production lines, thereby allowing it to be broadly adopted without requiring investment in additional equipment or manufacturing lines.
The report is available for purchase here:
Aramids--synthetic fibres with vital roles to play beyond COP26
Other recently published reports from Textiles Intelligence include:
Statistics: nonwoven fabric production in Asia, 2021
Global technical textiles business update, November 2021
New fibres and technologies for circular supply chains
World nonwovens: part 1—leading ten producers (Nov '21)
Technical textile markets: product developments and innovations (Nov '21)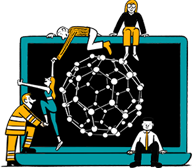 Business intelligence for the fibre, textiles and apparel industries: technologies, innovations, markets, investments, trade policy, sourcing, strategy...
Find out more