17th February 2017, Helsinki
Suominen appoints new Chief Technology Officer
Markku Koivisto has been appointed as a new Senior Vice President and Chief Technology Officer and a member of the Corporate Executive Team at Suominen Corporation, starting from 27 March 2017. Markku Koivisto holds a MSc degree and has a long working experience combining business development with P&L responsibility in industrial companies.
Currently, Mr Koivisto leads the Global Business Development organisation of UPM Raflatac, a leading company in self-adhesive label materials. Prior to that, he acted as Vice President for UPM Kymmene's Biocomposites business unit, transforming innovations into businesses with P&L responsibility. Earlier, he has held several managerial and engineering positions in energy industry.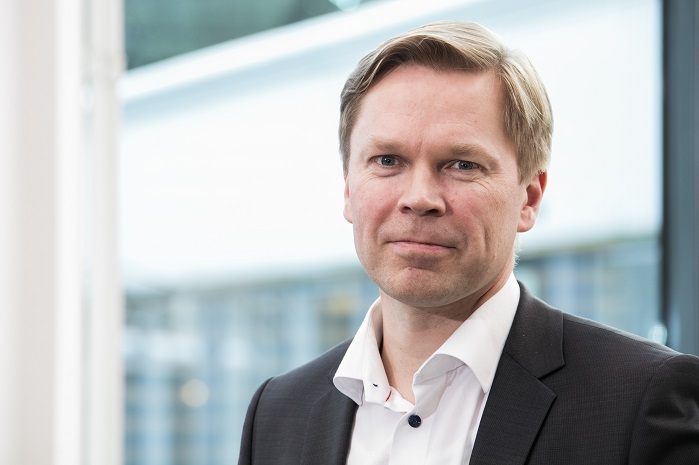 "I am excited to join Suominen, one of the leading nonwoven companies globally. Suominen´s strategy and future are inspiring and I'm honoured to be part of it. I am confident that we can together achieve the goal of becoming the product leader in our industry," commented Markku Koivisto.
New competencies
Mr Koivisto will report to Nina Kopola, President & CEO of Suominen Corporation. "I am very glad to announce that Markku Koivisto is joining our team. His industrial and technological experience combined with his proven track record in commercialising innovations will bring new competencies in Suominen," said Nina Kopola, President & CEO of Suominen Corporation.
"The position is new at Suominen and it will strongly contribute to the execution of our current and future strategies, to our ability to introduce new higher value-added products to the market and to the achievement of product leadership."
Suominen
Suominen manufactures nonwovens as roll goods for wipes, as well as for medical and hygiene products. The end products made of Suominen's nonwovens include wet wipes, feminine care products and swabs, for instance. Suominen is the market leader in nonwovens for wipes and employs approximately 600 people in Europe and in the Americas.
Further reading
New Suominen turns five: Interview with Nina Kopola, President & CEO
This article is also appears in...