Technology/Machinery
Sewbots to bring local production of sewn goods to Europe
US based robotic sewing pioneer SoftWear Automation has announced the expansion of its mission of 'local production' in sewn goods to Europe.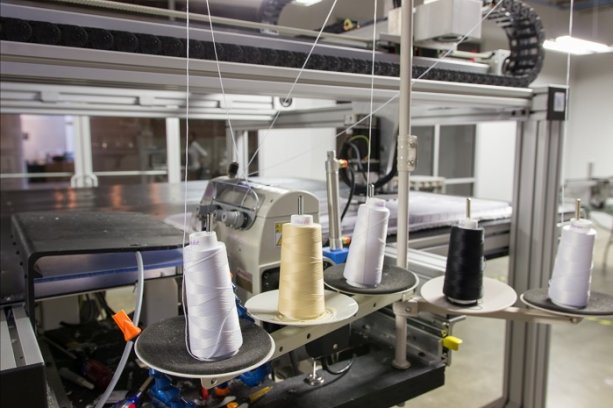 2nd May 2018
Innovation in Textiles
| Atlanta, GA
US based robotic sewing pioneer SoftWear Automation has announced the expansion of its mission of 'local production' in sewn goods to Europe, through collaboration and partnership with European manufacturers, brands and retailers.
"Our focus for local production is starting with T-Shirts and creating automation capability within European manufacturing," explained Pete Santora, Chief Commercial Officer. "Brands and retailers have outsourced their knowledge and there will be a learning curve for them and their strategic vendors. However, zero inventory, out of stock revenue loss and shortened customer expectations is driving the business model innovation, and those are three things you can't be meaningfully impacted with a global supply chain."

"We are seeing strategies around an 80/20% for global vs local. However, this isn't just about manufacturing what they already have, but working with automation to be able to understand what is possible and how that could lead to new product that can be produced only once an order is received."
The company will start with T-shirts within the new factories but plans to build those capabilities across a wider range of products, including footwear. "Europe has historically been a focal point of footwear and we think it will be again," said Mr Santora.
Sewbot worklines
The company, which launched in 2012, aims to change the current inefficient market environment by creating autonomous sewn goods worklines for home goods, footwear and automotive sectors. With its patented fully automated Sewbots disruptive technology, the company aims to geographically shorten the distance between manufacturer and consumer by utilising benefits of disruptive technologies.
The company's Sewbots use a combination of patented high-speed computer vision and lightweight robotics to steer fabric to and through the needle with greater speed and accuracy than a human. Using Sewbot worklines customers are expected to be able to increase productivity while decreasing their overall defect rate. In February, the company announced that the newest Sewbot workline is available for global pre-order.
Creating local supply chains
"The fundamental problem in the fashion retail industry today is the wrong product at the wrong time and an oversupply of it," said Chairman and CEO Palaniswamy Rajan. Currently, we can't forecast every customer, weather event or trend. Localised manufacturing has to enter the strategic capability because well-planned forecasting is just historical guessing, according to Mr Santora. "What we have now is the slowest, the least predictable and most inefficient this business will ever be," he said.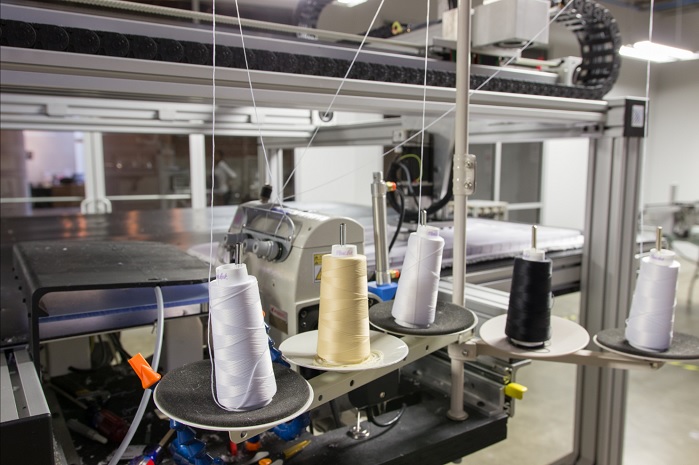 "People won't suddenly want slow apparel because there's not a customer benefit. No-one is asking for mail or the internet to slow down. Even micro brands are becoming fast. The story is not about speed for speed sake, but speed because it quenches customer thirst for instant gratification. Sure, quality is important, but all else equal or close, speed wins. Amazon & Alibaba have established a routine for instant that is here to stay and it's showing in Gen Z across all experiences."
"Today, unfortunately, I can offer you 10 ways to better optimise your Asian factory, but only one to meet future customer expectations. The ability to localise production or fabricate goods on site will be the only way to solve future customer expectations. This goes for any supply chain – fashion or not. It may also be the tool to resurrect 'the death of clothing'."
800,000 T-shirts per day for adidas
In August 2017, SoftWear Automation announced that its Sewbot robotic sewing technology developed in the USA, would be used by Chinese company Tianyuan Garments Company, to supply European sports brand adidas with 800,000 T-shirts made in the USA. This was hailed as a major breakthrough in the automation of garment assembly by the global partnership.
Earlier this year SoftWear Automation announced that its newest Sewbot workline, the Digital Footwear Upper Workline was available for global pre-order, expanding the patented Sewbot Pick-Place-Sew automation for fully-automated shoe uppers.
Further reading
Automated Sewbot to make 800,000 adidas T-shirts daily
Digital technology as a driver of sustainable innovation
New SoftWear workline for automated shoe uppers
Filling the automation gap in garment manufacturing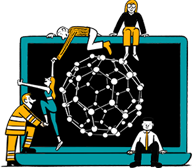 Business intelligence for the fibre, textiles and apparel industries: technologies, innovations, markets, investments, trade policy, sourcing, strategy...
Find out more