17th November 2017, Tokyo
Teijin introduces new thermal retention fabric
Teijin Frontier, the Teijin Group's fibre-product converting company, has developed Solotex Thermo, a polytrimethylene terephthalate (PTT) fibre, which is said to offer excellent thermal retention and insulation. The company envisions a wide range of promising applications for the new product, including jeans, pants and bottoms, and for more than just outer materials.
Solotex Thermo offers high comfortability thanks to its softness, form-suitability and strechability, the company reports. It absorbs near infrared sunlight and converts it to heat efficiently due to carbon-based inorganic particles mixed into the fibre's monocular structure. Compared to conventional polyester fibre, it raises the wearer's wind-chill factor by 5%, as demonstrated in a sunlight heat-storage test conducted by Boken Quality Evaluation Institute.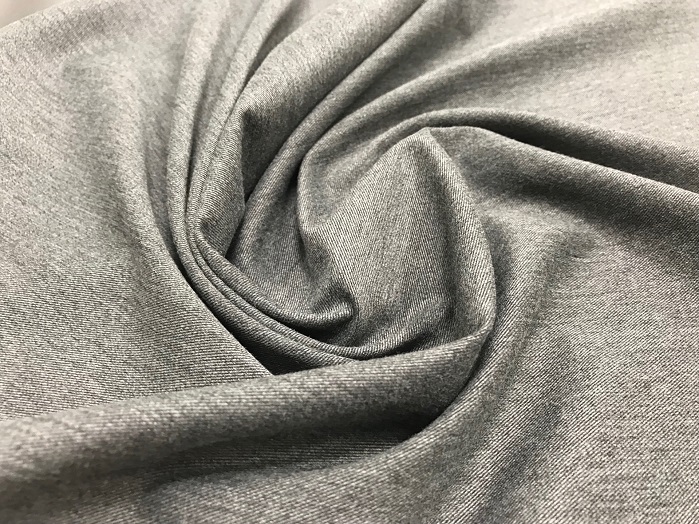 Teijin Frontier says it is now exploring marketing opportunities for Solotex Thermo mainly for outerwear. Annual sales are expected to reach 500 tons by the fiscal year ending in March 2021.
Teijin is a technology-driven group offering advanced solutions in the areas of environmental value; safety, security and disaster mitigation; and demographic change and increased health consciousness.
Its main fields of operation are high-performance fibres, such as aramid, carbon fibres and composites, healthcare, films, resin and plastic processing, polyester fibres, products converting and IT. The group has some 170 companies and around 19,000 employees spread out over 20 countries worldwide.
This article is also appears in...