21st February 2018, Manchester
Spotlight on Munich
Over 2,700 exhibitors, including sports, outdoor and snowsports brands, presented their products and technologies during ISPO Munich 2018, which concluded at the end of January. Key textile and technology trends included seam-free bonding technologies and lightweight synthetic and natural alternatives to down insulation. Body-mapped and seamless sportswear continued to be a major focus, as many exhibitors showcased their textile and product innovations. Read the full report by our new correspondent Anne Prahl here – ISPO 2018: Textile and technology trends.
A leading nylon manufacturer Nilit also organised a special event at ISPO Munich. The company introduced the audience to Marie Lang, the twelve-time undefeated world champion in kickboxing, who is also a fashion designer and fashion model, as well as a role model for young women. The label royal thirteen designed by Marie Lang powered by Nilit is produced by Edmund Lutz, a specialist in circular knitting and functional sports underwear. Learn more about the live event here – Interview with Marie Lang and Nilit at ISPO Munich.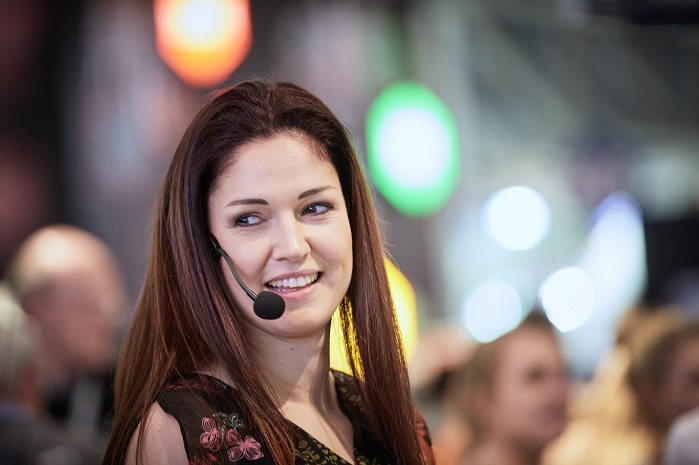 Another show taking place in Munich the same week was Munich Fabric Start, which set a new record, showcasing more than 1,800 collections from international fabrics and accessories suppliers. One of the special highlights at Munich Fabric Start was the exclusive private lecture given by Li Edelkoort against the impressive backdrop and architecture of BMW World. Read more here – New records set at Munich Fabric Start.
New dates, new name, new concept
Elsewhere in the world, two events have announced a change of date this month. The joint owners of the ITMA Asia + CITME 2018 exhibition have moved the sixth combined showcase to be held at the National Exhibition and Convention Centre, Shanghai, this October. According to show owners Cematex and Chinese partners, the shift in the exhibition dates is due to a new national initiative, which affected the scheduling of all events at the exhibition centre in October. Check out the new dates here – New dates for ITMA Asia + CITME 2018.
Another trade show to change its schedule was the 2018 Autumn Edition of Intertextile Shanghai Apparel Fabrics, which will take place earlier this year, from 27-29 September instead of its usual October timing. More information is to follow after the conclusion of next month's Spring Edition. See more here – Intertextile Shanghai Apparel Fabrics changes dates.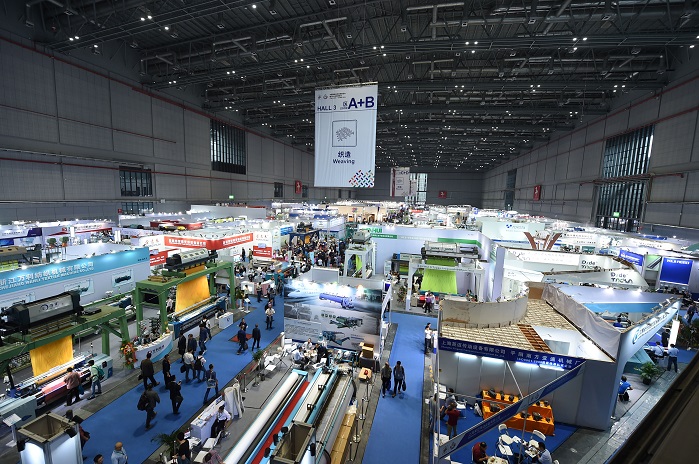 Meet the Manufacturer, which has grown from 56 to over 200 exhibitors since its launch five years ago, is changing its name to Make it British Live!, it was announced this month. The show is becoming increasingly more popular among British manufacturers and businesses, who want to source products that are made in the UK. Find out more here – Meet the Manufacturer to change its name.
Heimtextil has reported a successful start to the new furnishing season in January, followed by an announcement of a new Heimtextil concept for 2019. The show will present a revised concept from 8-11 January 2019, with more floor space, all kinds of furnishing inspiration and new synergies for buyers. Learn more here – More space and synergies at Heimtextil.
More firsts
Meanwhile, FESPA has announced the launch of Print Make Wear, a new, interactive visitor feature designed to replicate a fast fashion factory. The feature, focused exclusively on fashion textiles, garments and printed accessories, takes the form of a live production environment highlighting every step in the screen and digital printing production process, from initial design to finished product. See more here – FESPA launches new fashion textile feature.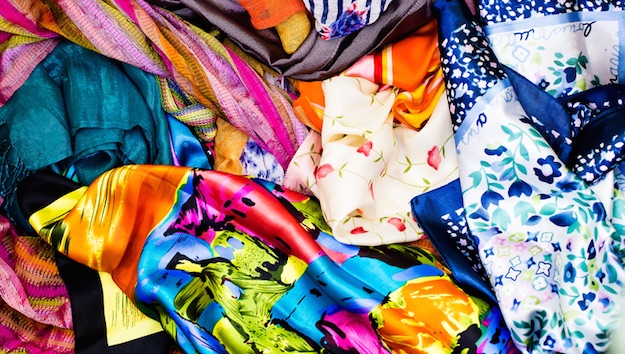 Also this month, Texcare, a leading brand for modern textile care, marked its entry in India through a dedicated forum on laundry, cleaning and textile rentals organised by Messe Frankfurt India and Virtual Info Systems. High level panel discussions were held during the conference on subjects, such as online laundry business, start-ups and strategising success through technology. The launch edition attracted over 170 attendees from over 120 companies. To find out more click here – Texcare marks its launch in India.
EDANA this month welcomed over 200 delegates from more than 100 companies to Dubai for the fourth edition of Middle East & North Africa Symposium. The symposium and exhibition featured expert analysis on market outlook, product innovation, demographic trends and sustainability initiatives over the two-day event. Feedback from participants throughout the event emphasised satisfaction with the support provided to the industry, according to organisers. See more here – Expert insight showcased at MENA Symposium.
Smart innovations
The US non-profit trade association Cotton Council International (CCI) is linking up with a range of partners to introduce new performance properties that are usually associated with synthetics to Cotton USA-branded fabrics. Among partners is Argaman Technologies with its CottonX skincare technology. This infuses 100% natural cotton with a copper compound, which helps promote skin regeneration and collagen synthesis, for smoother and healthier-looking skin. Read the full report by Adrian Wilson here – Cotton fights back.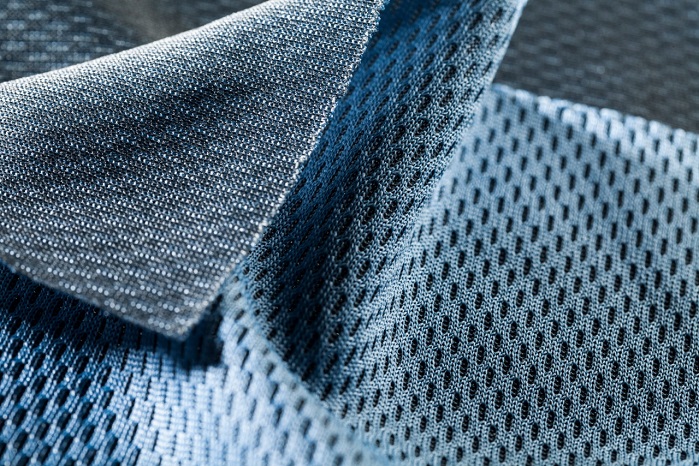 Also on the smart innovations front, Litrax, a leading Swiss textile technology brand, showcased its latest technology innovations at ISPO Beijing last month. The company showed L2 Thermo, a fibre integrated warming technology that allows instant warming and insulation of +13°C infrared heat within 10 minutes. See more about the company's warming technology here – Litrax exhibits smart yarn technologies at ISPO Beijing.
Meanwhile, Directa Plus, has announced the launch of two new textile collections containing the company's Graphene Plus (G+) by Colmar and Eurojersey. Both collections were unveiled at ISPO Munich 2018. See more here – Colmar and Eurojersey launch new G+ textile collections.
Also, a team of UMass Lowell researchers has partnered with an R&D company to create new, cost-effective sensor-laden textiles that can be used to monitor the structural health and integrity of vital infrastructures. These sensing fabrics can be applied to existing structures to monitor strain or detect cracks in their early stages, thereby minimising maintenance costs, researchers say. Learn more here – Sensing fabrics to prevent failures in vital infrastructure.
Thank you for reading Innovation in Textiles!
Jana Bukolovska
Staff Correspondent
Billy Hunter is away
This article is also appears in...